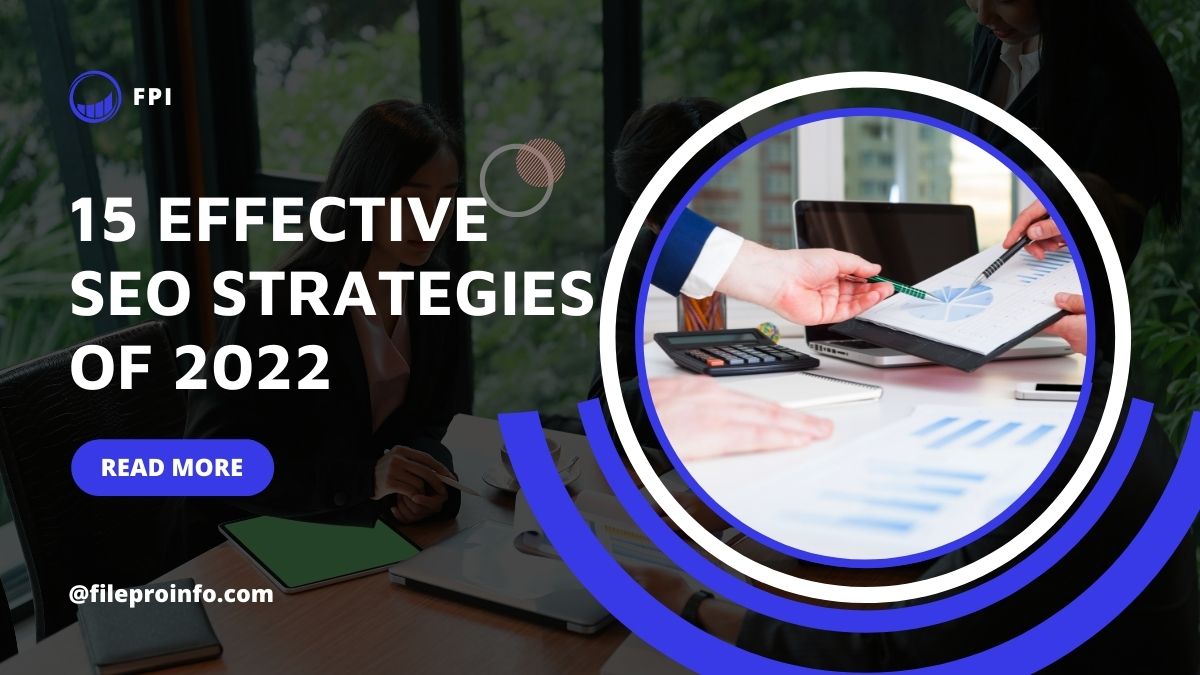 The key to successful internet marketing is identifying workable SEO strategies. When you identify and implement the strategies the sky remains your limit. As an internet user, you are competing with millions of other internet users, because of this; you have to discover methods that would promote your website visibility. This would help you to be noticed easily by internet users and you can get large numbers of customers as well.
If you still depend on the traditional search engine optimization methods, you may be lagging behind as Google and other search engines have modified their ranking and search result methods. Several effective strategies would help you achieve effective search engine optimization results. Here are the fifteen ultimate and effective strategies by JatApp that you can use today to achieve your goals.
1. Create a trendy website
The first strategy you have to implement is to have an effective and trendy website. You can design a captivating and simple website. Traditional website designs are outdated because they no longer retain the attention of web visitors. However, you must do away with those things that would delay page loading. Web visitors hate anything that would waste their time. Search engines also do not like videos and other things that slow down websites. Your website must be trendy, and at the same time simple to load.
Link building is still relevant in SEO. You need it in order to enhance your website ranking. Look for effective methods of creating effective and converting backlinks. While doing that you should avoid shortcuts as Google and other search engines hate that.
3. Content
You must also post high-quality and fresh content to your websites. The articles need to be fresh and original, and that is the only way you can feed the panda. This would help you to start your online campaign. Contents can be in the form of articles, videos, images, and so on.
4. Title tags
Title tags, especially those on your homepages and other associated pages are very important for your search engine optimization. Research has shown that Google and other search engines usually display the first sixty characters they discover on the title tags. It was highly recommended to keep the tags within 55 characters.
5. On-page content
Here you must include the keywords in your articles. Keywords must be those contained in your title tags. These keywords must be inserted naturally and can appear about three to four times in the content, but that depends on the number of words. Keywords stuffing could also hurt search engine optimization.
6. Social Media
Social media is an important tool in search engine optimization. Google and other search engines pay emphasis on the number of social media followers you have. When you share your content with all your social media followers, and they decided to go through your link, it would generate enough traffic to your website. This is another important strategy.
For more information about the power of social media must read The Advantages of Social Media for Any Business.
7. Penguin, Panda, and Hummingbird
Try to familiarize yourself with those algorithm updates from Google. Try to work in consonance with other search engines updates. Know that search engines keep changing as search engines keep changing the algorithm. You must be familiar with Penguin, Panda, and Hummingbird.
8. Blogging
You have to support your website with blogs. Anytime you add new content to your blog, it is a great way of updating your website. It is recommended that you always support your website with high-quality blogs. Always add fresh content to your blogs to rank them high on the search engines.
Read What to Blog About?
9. H1 Tags and URL
You can produce your articles in the H1 tag method. This provides further opportunities for you to insert your keywords. Ensure that you optimize your H1 tags with the relevant keywords; it would improve your SEO.
Read Are H1 Tags Considered a Google Ranking Factor?
10. Video
Videos are an important component of SEO. For this, you need to have an account with YouTube. Google and other search engines have many regards for videos created through YouTube. Many internet users know this and that is why they support their SEO efforts with YouTube videos.
11. Audit/Review
It is important that you get an expert to have a review your SEO activities. Such an audit will expose areas of lapses and suggest what you would do to improve your search engine ranking. Such an audit would review the quality of links and other SEO tools you are using.
12. Forums
You should explore every opportunity to expose your website to the internet. Forums would help you because they would help you reach out to other internet users and other websites. It can be an effective method of creating website links. You can gain a lot from that, it is important that you explore it.
13. Optimize your photos
These days, photos play important roles in SEO. If you have images of your product, search engines rely on it in ranking your website. Keywords you use should also include the name you have on your photos. The search engines would easily recognize it.
14. Research
For you to excel in your SEO efforts, you must compliment your efforts with research. Search engine ranking rules keep changing, it is better if you are acquainted with all these rules. You can find them through research. It would also help you discover what others are doing differently that helped them.
15. Understanding the Google Webmaster
Finally, you must make Google webmaster your friend. You should know this because you would find more results for your efforts from Google webmaster. The results would tell you whether you were doing well or not.