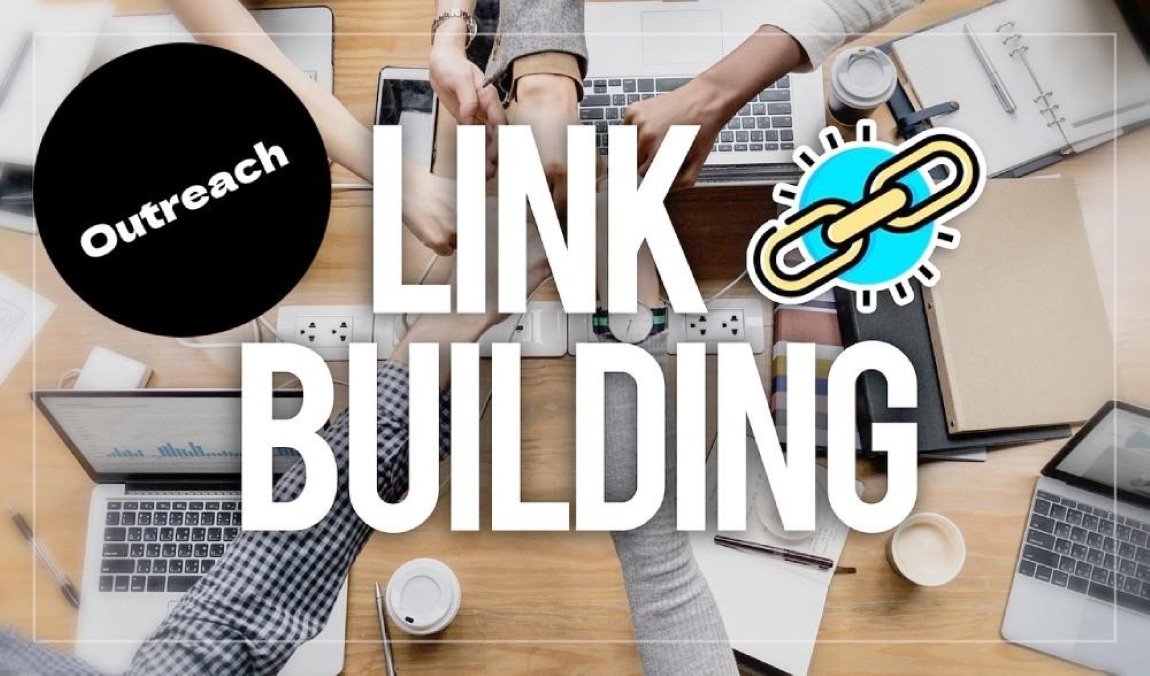 You probably know that the quality links constitute an essential factor for ranking in Google. Why? Links are critical to Google's mechanisms and algorithms, and that's why SEO experts apply link building techniques to improve a website and its pages ranking.
Notably, the quality of links directly impacts the speed of indexation of the pages. It is as critical for SEO as the right keywords, anchors, or other technical and on-page factors.
Dive in to know how to organize the backlink campaign and what things to consider when getting a backlink from other sites by using outreach.
Why Link Building is Important
Quality link building allows giving weight and juice to your pages. The main principle is simple. If your content or web page offers value, it would be cited by other sites. The more recognized they are, the more link juice your page will get, meaning that your website can be helpful to Google users.
That way, a fair number of the backlinks from quality websites can help you rank higher. It leads to the specific benefits of link building, referring to brand development and possible referral traffic increase, creating an opportunity for building relationships and improving sales.
As a result, outreach link building strategies are widely used by SEO teams and can bring effective results in terms of website ranking improvement.
What is Outreach Link Building?
SEO experts can get backlinks in various ways. Yet, one of the most common techniques is outreach. Importantly, SEO outreach strategy is concerned with looking for partners and building relationships with them for high-quality link building. If you are writing an article, you would need statistics, research, and proof provided by other sources. Outreach allows making partnerships with the sources of such data or being one for others.
How to Carry Out High-Quality Link Building
With it, experts can reach many websites at once and collaborate with them. Yet, executing an outreach link building strategy for SEO is not an easy task. It requires finding the right websites, proper communication, and producing content. The following steps would allow you to set it right from the very beginning:
Create a pool of target websites
Strategically, picking the best sites for a backlink campaign might be the most crucial stage. The backlinks from quality websites are key to accumulating reference mass, directly affecting the keywords ranking on Search Engine Results Pages. Thus, it would help if you created a pool of target websites with enough authority to give you more juice. Importantly, about 36% of In this regard, you may use different means to choose the right ones:
studying competitors backlinks using Ahrefs or other link building tools for SEO
applying as a guest author to the media covering your niche
finding the websites that write about your industry
Yet, quality link building requires outreach specialists to consider the factors that make a donor credible. They refer to the:
domain age
page speed
accessibility of pages
technical SEO buildup
links profile
Information presented (business data that is relevant to the project, product, or website). It is essential to ensure the pool has only good websites without outreach links to gambling or other inappropriate websites. For instance, getting a backlink to your b2B product from a website specialized in beavers' breeding is a terrible idea.Thus, some resort outreach link building services. However, it is better to look for relevant websites and use various link building tools for SEO that allow seeing the link profile and SEO buildup by yourself.
Research their needs
Every website has its needs that you can use for your backlink campaign. Usually, they refer to content and links as well. Websites like Content Marketing Institute and Hackernoon crave insights and new tips that would be interesting to their audience. At the same time, product websites may need guides or quality links as well.
It offers you an opportunity for cooperation. When building links, you should identify what target websites need and how your content or link can help.
For example, you see that a particular website has just started a specific category with content related to file management. For you, it is an opportunity to write an article with optimized content covering specific keywords.
There, you can insert your backlink or even the backlinks of your partners. The particular website will attain helpful content for its users, while your website will get a dofollow or nofollow link. It is a win-win situation.
Contact to offer value
Outreach link building strategy contemplates reaching out to website owners or editors that you do not know. To do it right, you need to get their email or contact them on social media. Importantly, you can find the emails of the editors on the website in the "About Us," "Contact Us," or "Write for Us" sections.
However, it is better to target a specific person responsible for the editorial content, who sees the real value of a high-quality link building partnership. Your response rate will be low if you write contact platforms via general email or approach the support team with the offer concerning outreach links.
So, yes, outreach is not always easy, requiring checking each website for an email address. Thus, you can use some software to extract emails in bulk. For example, you can use the following email finder with the specific Chrome extension: getprospect.com/linkedIn-email-finder-chrome-extension. With it, you can extract emails having the names of the editors or website managers.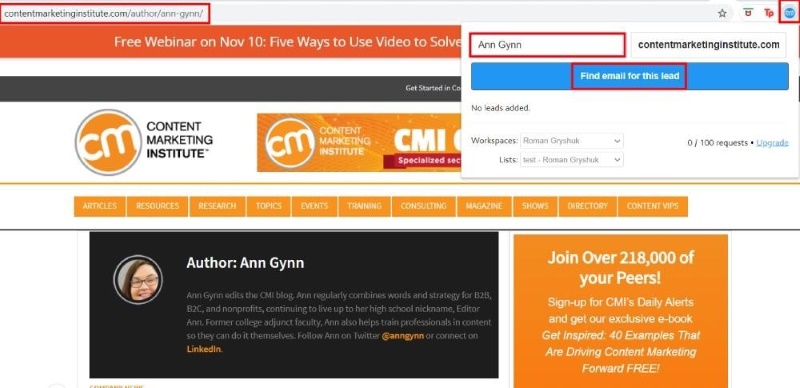 Once you have their email, design a personalized message that would offer value and integrate your solution. You are likely to get the recipient's attention if you mention your previous articles with a good ranking for keywords.
Produce content
Any "How to Get Backlinks Guide" will tell you that you should produce great content. It is true. Valuable and insightful content is one of the factors affecting the ranking of the pages. Thus, when you connect with the website owner or editor, pick the topic that you would be able to write about, contributing to the coverage of the issues on the website.
Firstly, the new content should be original and not repeat the content within the existing articles. Why? Such a move will lead to keyword cannibalization and deprive the donor's existing pages of positions. Secondly, quality content depends on many things, including the necessary keywords for higher ranking or the absence of plagiarism.
How to Build Links for The New Website
As you can see, building links can be tricky, and for a new website, it can be even more challenging. The key reason is that the rapid increase of backlinks from the domains can be negatively perceived or even sanctioned by Google. The primary donors for outreach links require thorough examination and the creation of the pool of target websites. It will allow you to create an organic and quality profile with a gradual increase.
Besides, many things depend on SEO link-building techniques, and how you position yourself as donors can fail to trust you or dislike your website's technical SEO condition. Thus, it would help if you first focused on your website and the look of your team, showing your authority and expertise.  Notably, you can use it to generate backlinks for your website. Check the following outreach tips for link building:
Create a convincing image (authority and social media presence)
Well, usually, your links profile works for you. However, you have no links when you start a new website and still need to start from somewhere. That somewhere can be blogs, social media, or content on your website.
So, before contacting a website under your backlink campaign, make a convincing profile on social media or popular blog platforms. It is needed to show you expertise and get outreach links by appealing to authority. For instance, you can present links to your social media in the outreach email you are to send.
Notably, creating a portfolio before contacting a donor can be a great idea. Why? It proves that you can produce quality content and fulfill the needs of the blog you are targeting.
Be different from stock PBN or WordPress websites
Simultaneously, think of optimizing your website in terms of technical SEO. Try to eliminate all the errors, add the necessary metadata description, optimize URL structure, and get rid of duplicated content.
Next, consider improving your land page and "About Us" page, as they are the face of your product or website business. Besides, adding links directing you to social media can as well contribute to your credibility. When you have your website checked and improved its rating, you can contact other platforms for the sake of building links.
Write content to support your efforts
Lastly, another tip is to create content that would show your value and expertise. You can use your website's blog for it. Subject uSERP, around 13% of the SEO experts pick content marketing for link building, making it the most widely used technique. At the same time, there are blogging platforms like Medium where you can share your content and get coverage. 
If you publish content that is helpful to users on your website, try to optimize it for SEO. Usually, such optimization leads to additional traffic to your site. Importantly, potential partners are likely to look at them when thinking about whether to work with you or not.
Moreover, you can use a link builder tool to establish suitable anchors or topics to include. When getting outreach links under quality link building strategy, resort to your existing articles and think about which parts can offer value to the site.
Lastly, if you produce quality evergreen content or offer some data, your chances of getting organic links SEO requires would be higher. In this regard, you can collaborate with journalists or writers on platforms like HARO to produce research or interviews. It is the type of content that different websites may want to link to.
Final Words
The effective SEO outreach strategy derives from the long-term partnership between partners. The outreach links that you get are more beneficial for link building. Such an assumption derives from the idea that you place organic links in a fair way so that you are not afraid of sanctions from Google for shady strategies referring to black hat SEO.
In this regard, remember about the principle of reciprocity when carrying out the SEO backlinks strategy: if you get outreach links from other donors, try to return them a favor and mention them in your subsequent posts.
Recommended: 4 things you should consider to do your next level blogging