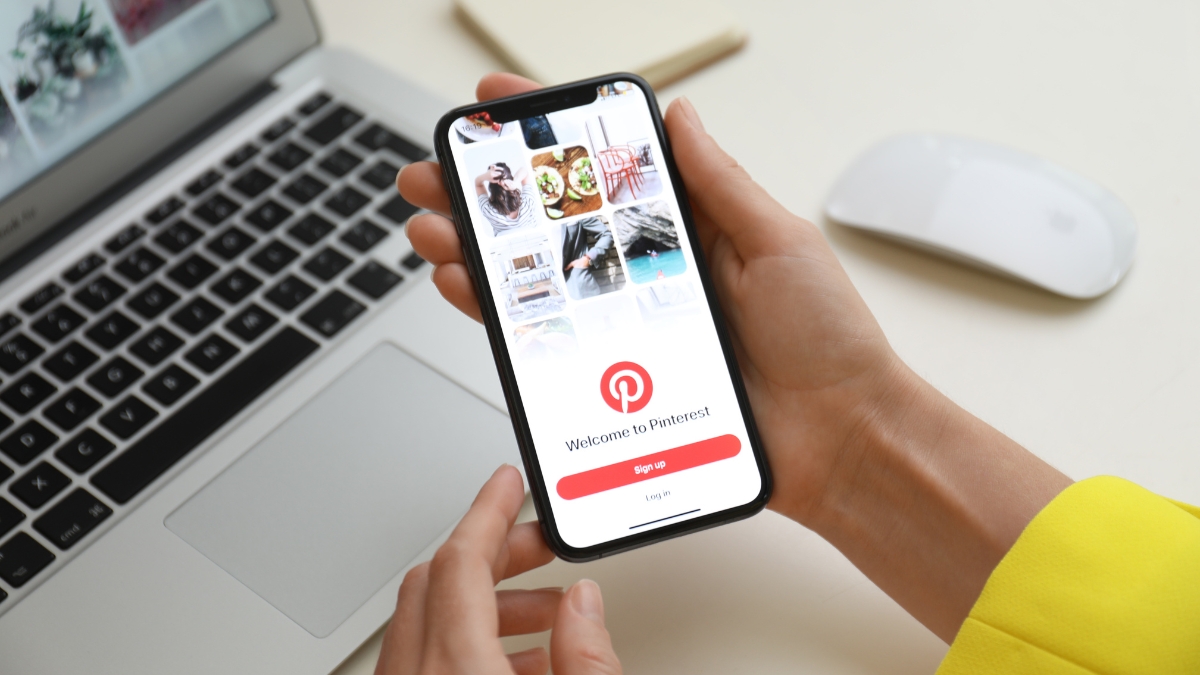 As the online world evolves, marketers and businesses need to keep up with the latest techniques. Pinterest is an increasingly popular platform for sharing content, and understanding its search engine optimization (SEO) can be essential to making sure your content reaches the right audience. In this article, we will provide 8 simple tips to help you successfully optimize your Pinterest SEO.
Tip #1: Create a business account
Creating a business account on Pinterest is an important step for companies looking to grow their online presence. With a well-made Pinterest business account, businesses can capitalize on the social media platform's massive reach and generate more website traffic. This Pinterest SEO Guide will show you how to effectively create and optimize a successful business account on a popular social media site.
To get started, it's essential to understand that creating a business account is different than signing up for a personal one. Business accounts come with additional features specifically designed for companies such as analytics and promotional tools. This guide will take you through all of the steps required to set up your new business profile from selecting the right username to setting up boards and even give you tips on using keywords correctly for maximum search engine optimization (SEO).
Tip #2: Optimize your profile
Are you looking to optimize your Pinterest profile and utilize the platform's search engine optimization (SEO) capabilities? By following this guide, you will be able to make sure that your profile stands out from the rest. A few simple steps can help ensure that Pinterest users find your content when they search for topics related to it.
First, adjust your account settings so that relevant keywords are included in the description. This will help other users find you more easily when they use a keyword or hashtag search. Additionally, make sure to add photos and videos to give potential followers an idea of what kind of content you post. You can also provide website links so people can learn more about your business or brand. Finally, share interesting content regularly and interact with other users by commenting on their posts or responding to messages they send you.
Tip #3: Prepare your website
Preparing your website for the ever-evolving world of SEO and social media can be daunting. However, with the proper Pinterest SEO Guide, you can easily optimize your website for increased visibility and engagement on the wildly popular platform.
By leveraging Pinterest's unique features, such as boards and pins, you will be able to draw in more visitors to your website. Furthermore, optimizing your images and videos for search engines is essential in increasing the reach of your content. To do this correctly, focus on writing engaging descriptions that are keyword-rich while also using anchor text to link back to other relevant content on your site. Additionally, take advantage of hashtags which are now supported by Pinterest; these tags allow users to quickly find relevant topics or conversations related to their interests. Finally, make sure that all images posted are high quality so that they stand out amongst competitors.
Tip #4: Find relevant keywords
Are you looking for an SEO strategy to help improve your presence on Pinterest? Having the right keywords on your boards and pins can make a big difference. This Pinterest SEO guide will help you identify which words are most relevant to your brand so that potential customers can easily find what they're looking for.
To get started, first consider who it is you're targeting and what your goals are for using Pinterest. Once you have a better understanding of this, brainstorm a few ideas of relevant keywords that could be used throughout the content. Consider phrases associated with what makes up your overall brand as well as terms related to specific products or services. It's also important to pay attention to the language being used by other pinners in the same space since this can provide additional inspiration.
Tip #5: Optimize your boards
Are you looking to draw more eyes to your Pinterest boards? With the right optimization, you can do just that! This Pinterest SEO guide will show you how to effectively use keywords for maximum visibility.
First and foremost, it's important to understand what keywords are and why they are so important. Keywords are words or phrases used by users when searching on a platform like Pinterest. Knowing which keywords your target audience is using can help you optimize your boards and pins to draw attention from potential followers. When coming up with relevant keywords, think about factors like location, age range, language, etc., as well as the topics related to your business that people might be searching for.
Once you have identified the best keywords for your boards, start incorporating them into the titles and descriptions of each board.
Tip #6: Optimize your pins
Are you looking for ways to optimize your pins and drive more traffic to your website? Good SEO is essential for getting the most out of Pinterest, and now there's a guide that can help you make the most of this powerful platform. The Pinterest SEO Guide offers valuable tips on how to create high-quality pins that are optimized for search engine results.
The guide covers topics such as keyword research, pin optimization, link building, and content promotion. It also provides step-by-step instructions on how to use Pinterest analytics tools correctly. With this information in hand, you can maximize your visibility and get more people clicking through to your site from Pinterest. Additionally, it offers advice on creating engaging boards and scheduling pins at optimal times so that they reach the widest possible audience.
Tip #7: Encourage engagement
This Pinterest SEO Guide is a must-read for any business looking to increase its reach and engagement on the popular social media platform. While there are many potential strategies for increasing your visibility, understanding the basics of Pinterest SEO can give you an edge over your competitors.
Pinterest's algorithm works differently than other social networks like Facebook or Twitter, meaning that businesses need to approach it with a different strategy. Optimizing content with targeted keywords and phrases can be key to increasing your engagement on this platform. For instance, creating boards related to specific topics is a great way to capture organic search traffic from users searching for those terms. Additionally, creating high-quality content with relevant hashtags and titles can help boost your rankings in search results.
Tip #8: Check Pinterest analytics
Pinterest is an incredibly powerful tool for digital marketing and SEO purposes. If you're looking to make the most of this social media platform, it's important to understand how to use Pinterest analytics. This Pinterest SEO Guide will show you how to track your progress, measure success, and optimize your content so that you can increase engagement and reach your target audience.
Analytics are key for understanding what kind of content resonates with users and which strategies work best for driving traffic. When analyzing data on Pinterest, look out for metrics such as pins saved, profile visits, website clicks, impressions, and engagement rate. These metrics will show you how effective your campaigns are at engaging viewers and inspiring action.
Final thoughts
Pinterest SEO can be a powerful addition to any digital marketing strategy. With the right keyword optimization and visuals, you can increase your visibility on Pinterest and drive more traffic to your website. Utilizing the steps outlined in this guide, you can improve your Pinterest SEO, increase engagement, and bolster your online presence. Don't be afraid to experiment with different strategies to find what works best for you! When it comes to mastering the art of Pinterest SEO, the possibilities are endless.