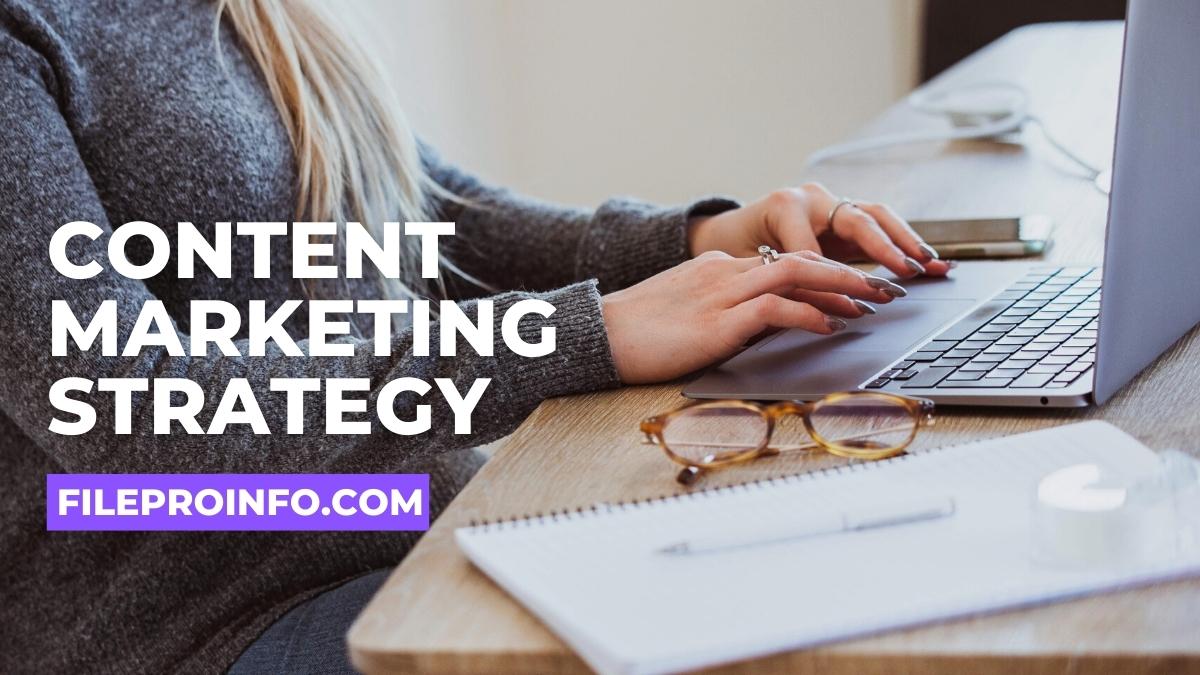 In today's world, where there are constant new challengers vying for attention and consumers' time, it's more important than ever to have a content marketing strategy that will help your business stand out from the competition. A well-executed content marketing strategy can not only help to increase website traffic and ROI, but also build brand loyalty and trust.
What Is Content Marketing?
Content marketing is the process of creating and sharing valuable content to attract and retain a clearly defined audience — and, ultimately, to drive profitable customer action. It's an ongoing process that involves creating, publishing, and distributing content across different channels, including blogs, social media networks, email newsletters, white papers, case studies, webinars, video content, infographics, and more.
Types of Content
Content comes in many different forms. There are long-form articles, short blog posts, videos, infographics, and more. The type of content you create depends on your audience and what you're trying to achieve.
Some types of content are better for building brand awareness, while others are better for driving conversions. You need to figure out what works best for your business and target market.
There's no one-size-fits-all answer when it comes to content marketing. Every company is distinct, and every one has particular requirements and objectives.
The best way to find out what content works best for you is to experiment with different formats and see which ones generate the most engagement.
Goals of Content Marketing
When done correctly, content marketing can be an extremely effective way to reach your target audience and achieve your business goals. However, it's important to understand the goals of content marketing in order to create effective campaigns.
Some of the most common goals of content marketing include attracting new customers, nurturing current customers, increasing brand awareness, and generating leads. But before you can achieve any of these goals, you need to know who your target audience is and what kind of content they're most likely to respond to.
You may start producing content that appeals to your target audience once you have a solid grasp of them. This may include blog posts, videos, infographics, or e-books. Whatever type of content you choose to create, make sure it's relevant to your target audience and provides value.
How to Create a Content Marketing Strategy
Creating a content marketing strategy can seem daunting, but it doesn't have to be. Here are a few tips to get you started:
Know your audience. Who are you trying to reach with your content? understanding your target audience is key to creating content that resonates with them.
Determine the goals you have for your content. What are your goals? Do you want to drive more traffic to your website, increase brand awareness, or boost sales?
Choose the right channels for distributing your content. Are you using social media, blogging, email marketing, or all of the above?
Produce high-quality content that's relevant to your audience. This is essential for getting people to not only read but also share your content.
Conclusion
Content marketing is a great way to improve your website's SEO and attract new customers. By creating high-quality content, you can increase your website's visibility on search engines and attract more visitors. Additionally, content marketing can help you build relationships with customers and create a strong brand identity.
Learn more from Marketing and read 10 Ways to Refresh a Stale Content Marketing Strategy.