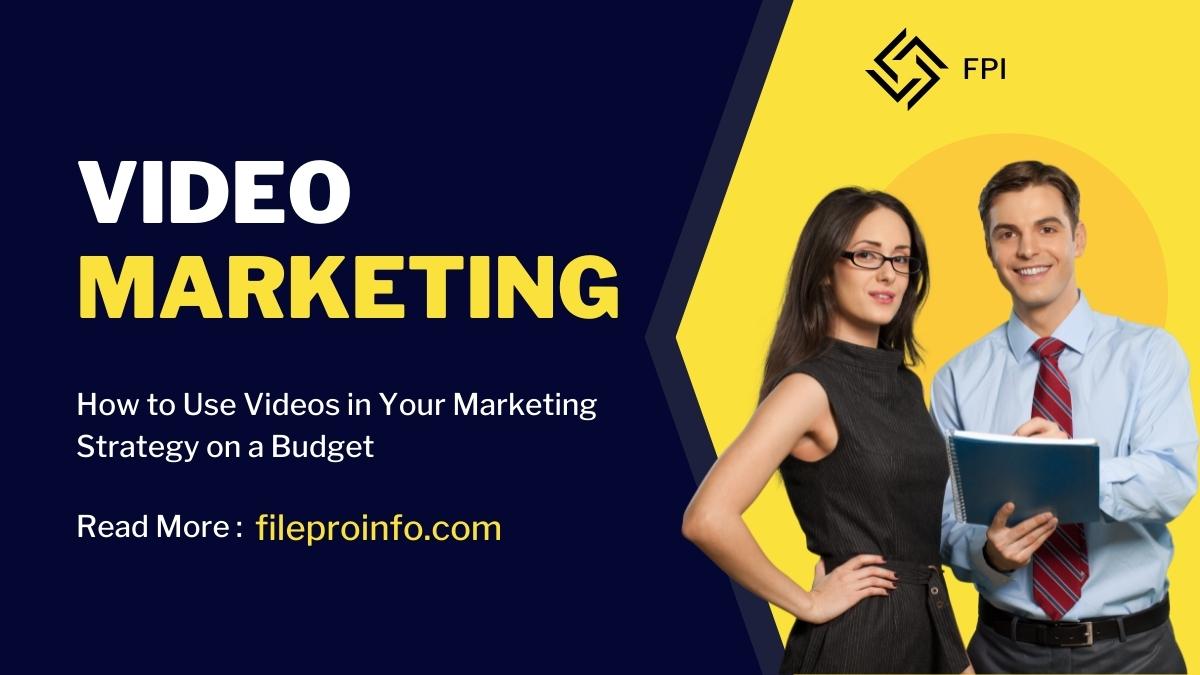 Forecasters predict that by 2017, video marketing will account for nearly 70% of all online consumer traffic. That's an impressive number and a real incentive to ensure that your business is using videos in your marketing strategy to the best effect possible. Video also tends to lead to higher conversion rates than other forms of content marketing and allows for much easier engagement with your loyal client base or new target audience.
For start-ups, however, or businesses feeling the pinch in these difficult times, figuring out how to incorporate videos into a marketing strategy that doesn't cost the Earth can be tricky. There are ways to successfully do so, though: keep reading to find out how.
Start with Solid Research
Before starting to create any videos for use in a marketing campaign, think carefully about what you want the content to achieve and your target audience. This will ensure that your efforts – and budget – will be used most efficiently and to the best possible effect. For example, would a how-to guide be the most effective way to engage potential new customers and fill them in on the details of your brand new product range? Or are your clients more likely to stick around if your video posts are focused on providing entertainment?
Figuring out exactly the sort of videos you want to use in your marketing strategy means that you won't waste time and money trying out ideas that you later decide aren't quite right and can hit the ground running when the time comes to create your campaign.
Keep it Short
Typically, it's difficult to hold the viewer's attention for longer than about two minutes, so keeping your video brief and to the point will serve to both better ensure engagement and help keep production costs down – vital for those businesses operating with a tight budget.
Editing your video is vital, and doing so with care can ensure you create a tight, focused video that'll uplevel your marketing campaign. Using a professional editing tool such as DaVinci Resolve will allow you to hone your content to perfection, color correcting, audio balancing, and visually fine-tuning along the way. Best of all, the standard version of the software is totally free – making it an indispensable suite if keeping costs down is crucial.
Feature User-Generated Content
Incorporating user-generated videos into your marketing campaign could be a great move to supercharge engagement and keep costs down. If this appeals, then think about how to make the best use of this strategy: you may want to invite your customers to submit short videos of themselves with your product from vacation in various locations around the world. Or you could hold a competition, challenging your audience to send you a how-to guide for a product and offer a discount voucher or free item as a prize.
However you choose to get on board with including user-generated content in your wider marketing strategy, it is vital to create and have each submitting individual sign some sort of release statement that gives your business the right to use the content for current and future marketing purposes.
Limit Actors Used
Hiring an actor or two for your marketing videos can really ramp up production costs – so you may be interested to learn that animated videos enjoy a significantly higher conversion rate than their live-action counterparts. Plus, you get full control of all the visuals. There are plenty of cheap – or free – basic animating tools and software suites out there, which are easy to use and can interact with a range of other applications, so do some research to find out if this is a good option for your business.
If live-action is required, however, limit the use of actors as far as possible – or consider seeing if any of your co-workers are open to having a role in the video!
Get As Much Value from Each Video as Possible
Once you've created a marketing video, make it work for you. Write a blog post that links to or supports it, and incorporate it into your website, for example.
Some simple editing tricks can be used to repurpose your video so that you can easily repost it; consider making different cuts so that it appears fresh, using a new soundtrack, or adding additional animation, for example. These are all quick alterations you can make that'll allow you to get as much bang for your buck as possible out of your video.
Keep the Quality High
And finally – no matter how tight your budget, it is absolutely vital to keep the quality of your video content (as with all your other content) as high as possible to best maintain your existing customer base and to help engage a new audience. It's worth remembering that a poor-quality video could damage your reputation and brand image as well as your conversion rate – meaning that no video at all is better than one in which quality is compromised.
Designing a clear strategy, using professional-grade post-production and editing tools, and ensuring that all the video content you produce is top quality are the keys to using videos effectively in your marketing strategy – no matter the size of your budget.
Learn more from Marketing and read 10 Unique Video Templates for Social Video Marketing.