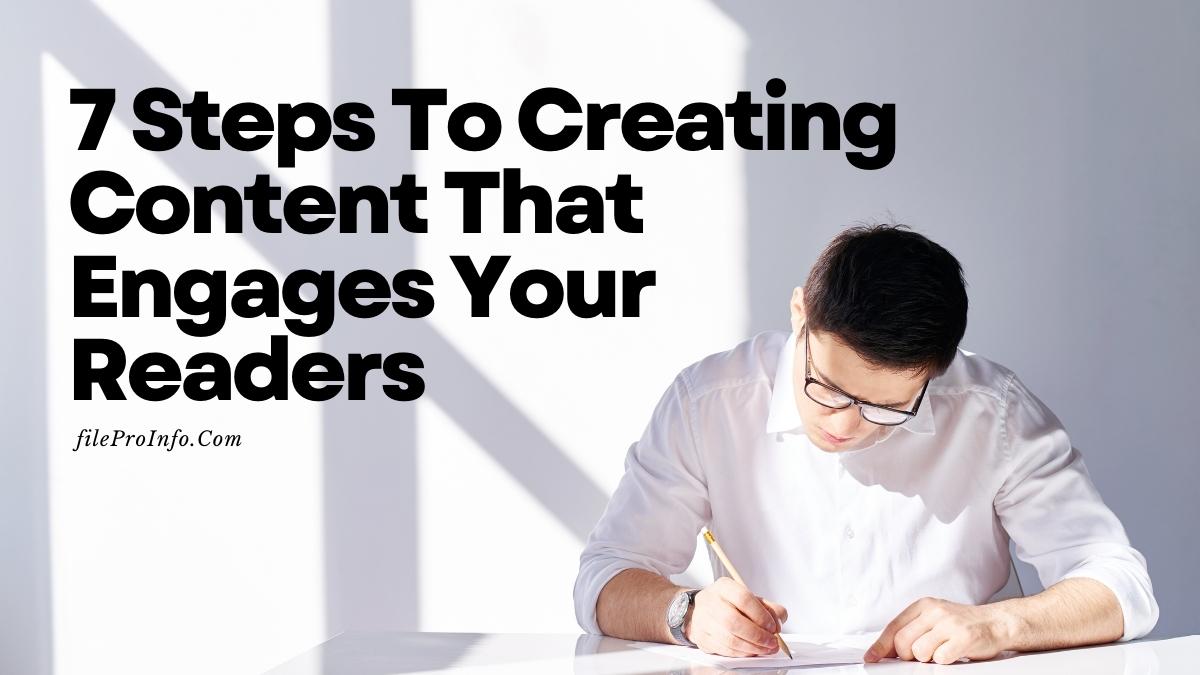 Every blogger, whether they are writing for personal consumption or to share their knowledge with others, strives to create content that is both interesting and engaging. But what makes content truly engaging? In this article, we will give you seven tips on how to make your content more engaging for your readers. From using compelling hooks to adding multimedia elements, these tips will help you create content that keeps your readers coming back for more.
Step 1: Identify Your Audience
The first step in creating content that engages your readers is identifying your audience. Knowing who you're writing for will help you tailor your content to their interests and needs. This means understanding your target market and what they want to read. It also means creating an editorial voice and tone that resonates with them.
Once you know your audience, it's important to think about what content will resonate with them. This may vary depending on the platform you're using, but some general tactics include using original research, case studies, interviews, and data-driven stories. You can also appeal to emotions by sharing personal stories or highlighting heartwarming moments. Whatever approach you take, make sure the content is interesting and relevant to your readers.
Finally, be sure to promote your content regularly.
Step 2: Know Your Topic
Now that you've identified your topic and audience, it's time to start creating content. But before you start writing, it's important to do your research and come up with a plan. This includes developing a list of keywords that are relevant to your topic and audience.
Focus on creating content that engages your readers. This means thinking about what will interest them and providing value. Be sure to use keyword research to help you target the right keywords for your content. And always test and measure the results of your content marketing efforts so you can continue to improve over time.
Step 3: Do Your Research
Now that you've determined your topic and audience, it's time to do your research. This is where you'll gather the information you need to write your article. The best way to do this is by reading other articles on the same topic, looking for data and expert insights, and watching videos related to your topic.
When you're doing your research, keep a few things in mind:
What are the major points of contention around this topic?
What are people saying about it on social media?
Who are the experts in this field?
What facts or data can you include to back up your points?
How can you make your article interesting and engaging for your readers?
Step 4: Create A Catchy Headline
Now that you have a topic and you know your audience, it's time to create content that engages your readers. The best way to do this is by using data and statistics in your articles. This will help to back up the points you are making and make your content more credible. In addition, be sure to use images and videos to break up the text and keep readers engaged. Finally, make sure your headline is catchy headline and attention-grabbing to help get people interested in reading your article.
Step 5: Write A Strong First Sentence
Your headline is the most important part of your content. Without a good headline, no one will read your article. Once you have a great headline, you need to write a strong first sentence. This is the sentence that will hook your readers and make them want to read more.
You can create a strong first sentence by using powerful words, asking a question, or making a bold statement. Be sure to include the main point of your article in the first sentence so readers know what to expect.
If you can keep your readers engaged from the beginning, they are more likely to stick around until the end.
Step 6: Use Lists, Images, And Videos
Now that you know how to write engaging content, it's time to learn how to use lists, images, and videos.
Lists are a great way to break up your content and make it easier to read. They also help your readers scan for the information they need.
Images are a great way to add visual interest to your content and help illustrate your points.
Videos are a great way to add multimedia interest to your content and help explain complex topics.
Step 7: Keep It Short And Sweet
Creating engaging content doesn't have to be difficult. In fact, it can be short and sweet. When you keep your content brief, you're more likely to hold your reader's attention.
Conclusion
By following these seven steps, you can create content that engages your readers and encourages them to stick around until the very end. So what are you waiting for? Start writing!
Learn more from business and read How To Use Content Marketing To Attract New Customers.