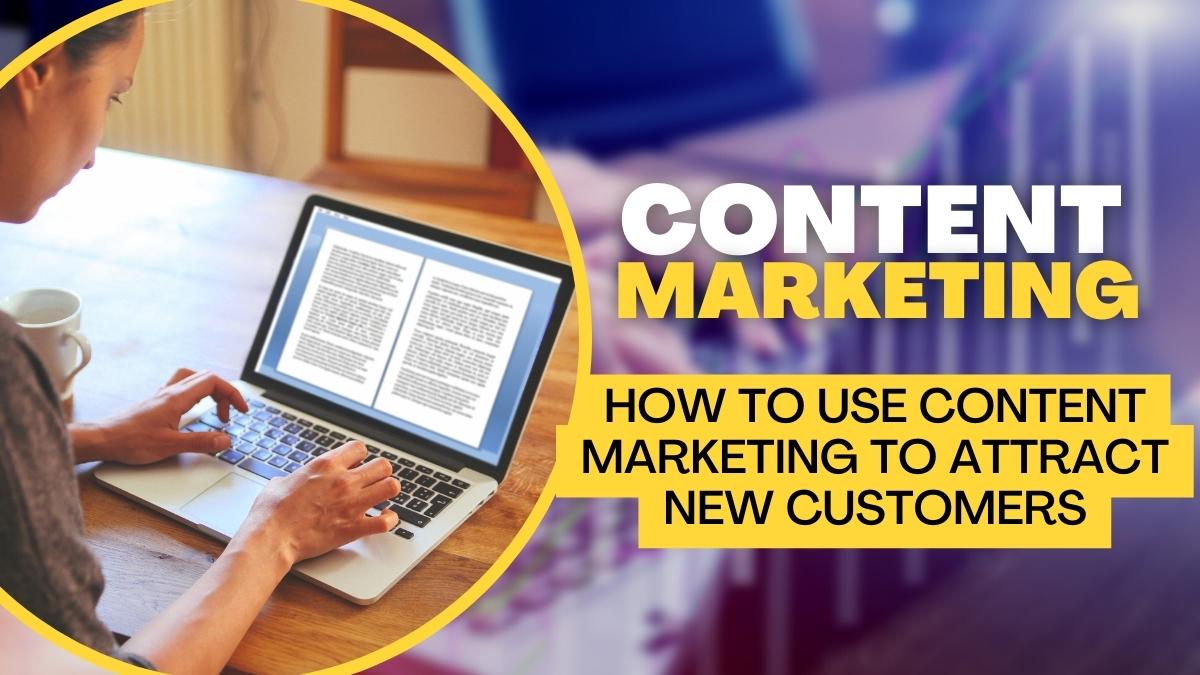 Content marketing is a great way to attract new customers. By creating valuable and interesting content, you can help your customers find out about the products or services that you offer. You can also create content that is specific to your target audience. This will help you attract more customers from that group. Additionally, you can use social media to promote your content. This will allow you to reach a wider audience quickly and easily.
Types Of Content
There are many different types of content that businesses can use to attract new customers. The most common are blog posts, videos, and social media posts. However, there are also infographics, e-books, and white papers that can be used to reach potential customers.
The type of content that a business chooses to use will depend on its target audience and the type of message that it wants to send. For example, if a business wants to create a brand awareness campaign, then it might choose to use social media posts and videos. If a business wants to generate leads, then it might choose to use e-books or white papers.
The most important thing is to find the right mix of content that will resonate with your target audience and help you achieve your marketing goals.
How To Create Content
Creating content is a great way to attract new customers and keep your current ones engaged. Here are some tips on how to create content that will help you reach your business goals:
Know your audience. The best way to create content that engages people is to know who you're writing for. Figure out what topics they're interested in and what kind of language they respond to.
Be consistent. Publish content on a regular schedule so people know when to expect new posts from you. This also helps with SEO, since Google likes websites that are updated regularly.
Share your content everywhere. Don't just publish it on your website – share it on social media, in newsletters, and anywhere else you can think of. The more people who see it, the better!
How To Publish Content
When businesses think about marketing, they often focus on tactics such as paid advertising, public relations, or direct mail. While these are all important aspects of a comprehensive marketing plan, another critical piece of the puzzle is content marketing. Content marketing is the process of creating and sharing valuable free content to attract and retain a clearly defined audience — and ultimately, drive profitable customer action.
There are many ways to publish content, but not all of them are effective in attracting new customers. The most effective way to publish content for business growth is to create valuable content that solves a problem for your target audience. Once you know what type of content your target audience wants, it's time to start publishing.
The best way to publish content is to create a blog and post regularly. This will help you attract new customers who are looking for solutions to their problems.
How To Publish Content
There is no single answer to the question of how to measure the results of content marketing. However, there are a few key things to consider when trying to assess the effectiveness of your content marketing strategy.
First, you need to think about what you want to achieve with your content marketing. Do you want to attract new customers, or retain existing ones? Once you know what your goal is, you can start thinking about the metrics that will help you measure whether or not you're achieving it.
Some common metrics for measuring content marketing success include website traffic, social media shares, and followers, leads generated, and customer engagement (measured through things like comments and shares). It's important to tailor your measurements to your specific goals; for example, if you're looking to generate leads, then measuring leads generated would be more important than website traffic.
Conclusion
Content marketing is an effective way to attract new customers. It can help you create a relationship with your customers and increase brand awareness. By using content marketing, you can improve your customer base and grow your business.
Learn more from Marketing and read How To Create A Content Marketing Strategy.