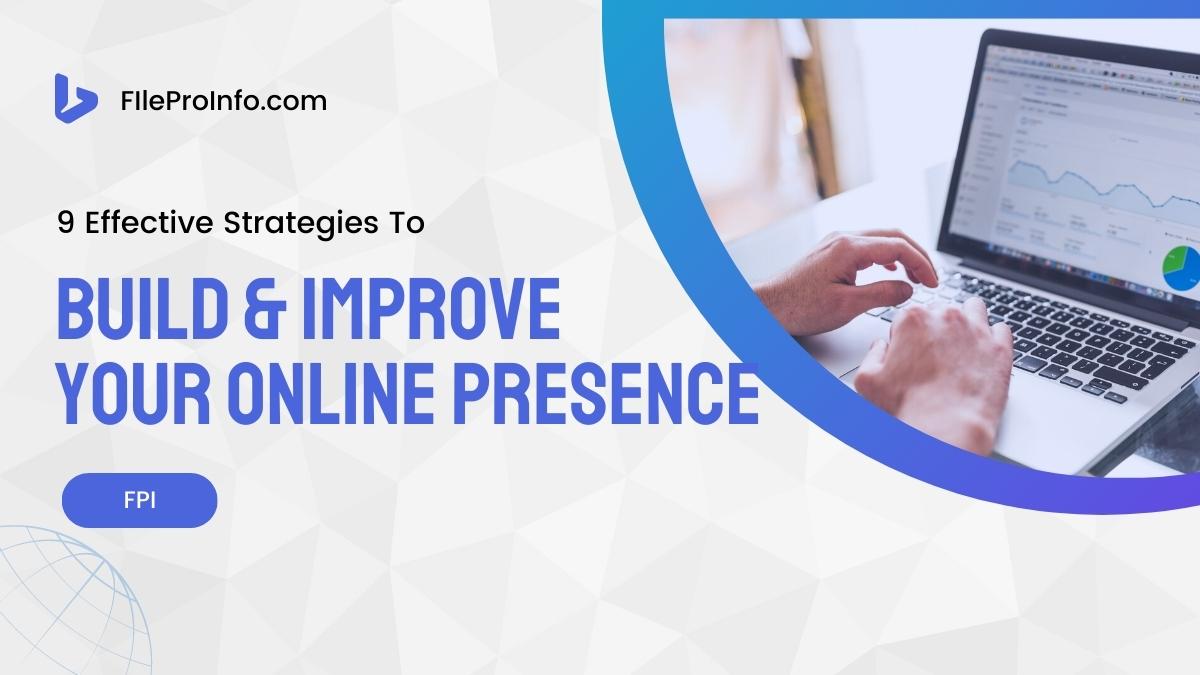 What do you do when you're looking for a plumber or a dupe for your favorite luxury lipstick? Modern consumers are likely to search for a product or service online. In fact, ​​66% of people do online research before making a major purchase. Whether they are planning to shop online or in-store, your brand's presence in the digital space can make all the difference.
Do you want new customers to discover your business? Has your revenue plateaued out? These indicate the need to grow and improve your online presence. And here are some ways to carve out your share of digital glory.
Create a Beautiful & Functional Website
In the digital world, a website plays several roles for your business. It serves as a storefront, billboard, proof of your legitimacy, and much more. If a prospect is interested in your products, they are likely to go through your website before making a decision.
However, a poorly-designed website is worse than no website. As previously mentioned, your website establishes your credibility. An outdated and shabby website will make visitors question your authenticity.
Therefore, we urge you to collaborate with a talented team of web developers to design a beautiful and functional website. A well-designed website should not only be aesthetically pleasing but also deliver a seamless user experience. Make sure it is easy to navigate and loads quickly.
Moreover, don't forget about mobile users. From smartphones to tablets, your website should be responsive on devices of all sizes. 
E-commerce Strategies
When it comes to marketing strategies in e-commerce, there are a few key strategies that can make all the difference. First and foremost, it's important to have a strong understanding of your target audience. What are their needs and desires? What motivates them? Once you know this, you can tailor your marketing messages accordingly.
Another crucial element of successful e-commerce marketing is SEO. This stands for "search engine optimization" and refers to the practice of optimizing your website and content so that it appears as high as possible on search engine results pages. This is important because people are more likely to click on results that appear higher on the page.
Carefully Choose Social Media
Did you know that over 3.6 billion people around the world use social media? It's no secret that these networks are one of the core components of digital marketing. Other than your website, social media platforms play an essential role in signifying your online presence. 
Facebook, Youtube, TikTok, Instagram, LinkedIn, Pinterest – there are a plethora of social media platforms out there. However, signing up for every platform isn't the best idea.
'LinkedIn is perhaps the most impactful strategy when it comes to building credibility in the B2B industry. In comparison to other advertising networks, it promises much higher conversion rates.', says Stefan Smulders, a SaaS Entrepreneur and founder of Expandi.io, the world's safest software for LinkedIn Automation.
Promoting and marketing your business on social media is a time-consuming commitment. Therefore, we urge you to figure out the most relevant platforms for your business. This will allow you to focus your resources and efforts on the most lucrative platforms for your brand.
Be An Early Adopter
Though TikTok was initially dismissed as a frivolous app for teenagers, it has now emerged as one of the most influential social media platforms out there. If your audience is using a certain app or technology, it's crucial to quickly embrace such platforms. Since the digital space is highly competitive, being an early adopter can help you build a following before your competitors.
Optimize Your Website for SEO
Optimizing your website for SEO is essential to secure top ranks on search engines. Since most people don't go past the first page of search results, you should go above and beyond to ensure your business is among the top results. Additionally, you should also work on local SEO to drive more traffic to your business premises.
We encourage you to follow all the best SEO practices, including creating keyword-based content, building quality links, and optimizing images. Stay clear of black hat SEO practices that can be detrimental to your website. Some examples include keyword stuffing, using invisible text, and private link networks.
List Your Business on Online Directories
Though yellow pages and phone books may be outdated, they have been replaced by online directories. Just like an old-school directory, you can browse through an online directory to find contact information and other details of a particular business.
We recommend listing your business in directories specific to your niche. For example, Capterra, Trustpilot, and DiscoverCloud are a few popular web directories for SaaS. On the other hand, Angie's List and HomeAdvisor are some well-known platforms for listing home services.
Regardless of the industry, you need to create a business page on Google My Business. After you create a profile, go ahead and fill out all the sections. Make sure to include your updated contact information. It's also a good idea to upload high-quality images of your business.
GMB enhances your local visibility and also helps customers locate your physical store on Google Maps. Moreover, customers can also rate your business as well as leave reviews, which can influence the purchasing decisions of your potential customers.
Diversify Your Content
While long-form content certainly influences your rankings on search results, it's not enough to make your brand stand out. Not everyone has the time or patience to read a detailed blog. Instead of alienating this section of your audience, we suggest diversifying your content to meet their requirements.
The digital world is fast-paced. Something that's popular today may become obsolete tomorrow. Diversifying your content is also a way of mitigating the marketing risk across various channels.
From creating interactive infographics to producing an entertaining podcast, there are many different formats you can experiment with. Moreover, content diversification also enables you to reach new target markets.
Be Active and Consistent
Whether you are creating content for social media or an on-site blog, you have to be consistent. If you want to get your brand noticed, then start creating and posting high-quality content regularly. This is also applicable to email marketing.
If you're short on time, you should schedule posts on LinkedIn, Instagram, Twitter, and other platforms.
Grow Your Email List
The popularity and effectiveness of social media are undeniable, but that doesn't mean you can underestimate the power of email marketing. Emails continue to be an effective medium to connect with your audience and nurture long-lasting relationships. We urge you to incorporate different ways to grow your email list. You can add a sign-up sheet to your website and include a sign-up link in your social media bios.
Collaborate with Influencers
Earlier celebrity endorsements were the ultimate way to expose your brand to new markets and build credibility. But hiring a Hollywood A-lister or top athlete is something that's usually financially feasible for large corporations.
What about businesses with modest marketing budgets? Around 2010, the Internet saw an influx of social media creators that kickstarted the influencer culture. Content creators making Youtube videos from their bedrooms or sharing vlogs of their daily lives gained a massive following over the years. And this is where influencer marketing came into the picture.
Even if you are working with limited funds, you can collaborate with influencers to promote and sell your products on social channels. In particular, micro-influencers allow small brands to effectively market their products without spending a fortune.
The Bottom Line
The past few years with the pandemic emphasized the importance of listing and promoting your business on the internet. The tips as mentioned earlier will help you effectively improve your online presence. However, it's important to remember that your brand is unlikely to gain popularity overnight. Consistency is key if you want to make a mark in the digital world.
Learn more from business and read 6 Marketing Tactics To Build Online Authority.