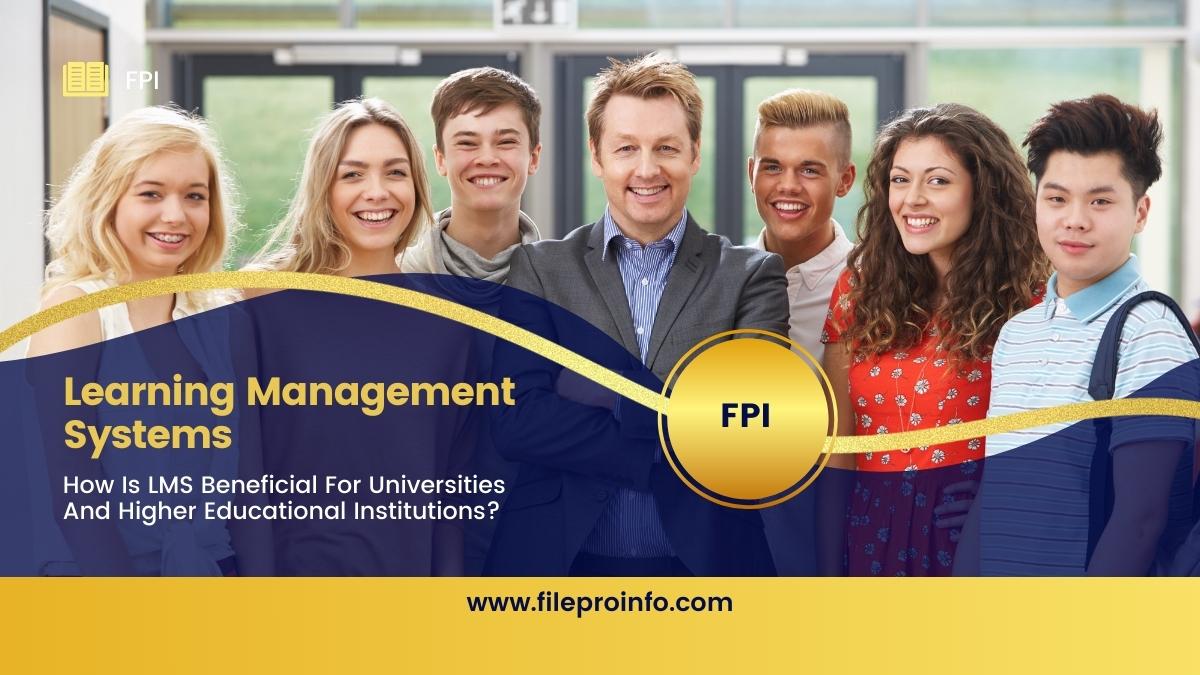 Learning management systems or LMS are making deep penetration in the education sector, especially after the COVID-19 pandemic. The pandemic has led to tectonic shifts in the education industry, forcing widespread experimentation with remote learning and teaching.
Universities and higher educational institutions across the world are adopting LMS to host virtual classrooms, conduct assessments, assign projects, allot homework assignments, and carry out discussions.
LMS has become an integral part of the learning and development process as it helps to create, design, and manage online learning. You can use a cloud-based LMS like Claned to provide academic learning in universities and higher education institutions. Using Claned, you can provide continuous and lifelong learning to your students.
Below, we explore how an LMS is beneficial for universities and higher educational institutions:
1. Easy distribution of resources
Textbooks, assignments, and notes can be shared in digital format online on the eLearning platform. This removes the need for sitting with physical books and carrying them to and fro the university or school.
All the resources can be stored on a centralized platform, i.e. an online digital library, that online learners can access anytime and anywhere. This reduces the headache of online instructors as they can simply upload the eLearning material at one location instead of distributing it to every learner separately.
2. Parental access to eLearning platform
Involving parents in their children's education makes the latter feel more valued. An LMS allows the engagement of parents with their children's learning. They can access the calendar, class timetable, assessment dates, performance reports, etc of their children.
Apart from this, chat rooms can be used where parents and online instructors can communicate with each other. Virtual PTAs can also be conducted with the help of an LMS.
3. Multiple assessment formats
With an LMS, online instructors can create and run diverse eLearning assessments in multiple formats. For example, multiple-choice questions, quizzes, questionnaires, branching scenarios, etc.
4. Constant tracking and monitoring
Implementing LMS in education allows online instructors to keep track of a learner's progress. Through an LMS, they can keep a check on-
Course completion
Identification of learning gaps and loopholes
Participation and engagement level
The time it takes to complete eLearning assignments and projects
Performance metrics (for example, whether online learners are writing assessments, how much did they score, assessments yet to be written, and so on)
5. Active engagement
An LMS can turn passive learners into active learners. An LMS can make virtual classrooms highly interactive with the help of tools like polls, quizzes, and mini-games. For instance, you can use poll questions when you want to grab the attention of online learners and make them focus on something important. Polls can also be used to take feedback from online learners, whether they like the eLearning courses or not.
6. Increased involvement
An LMS supports gamification features that can help universities and higher education institutions to increase the involvement of students in eLearning. For example, you can create a mini-game in the quiz form where the students have to answer a certain number within a specified time limit. Based on their score, you can award points and badges to them.
Gamification not just motivates students but also develops non-cognitive skills in them, for example, discipline, risk-taking, collaboration, and problem-solving.
Conclusion
A learning management system allows universities and higher education institutions to track, monitor, and assess student performance periodically. An LMS can help revolutionize learning as it doesn't need much expert intervention.
It offers higher flexibility to online learners and provides space for pedagogical experiments for online instructors. Hence, an LMS is extremely beneficial for universities and higher education institutions.
Learn more from technology and read Benefits of Online Learning for College Students.