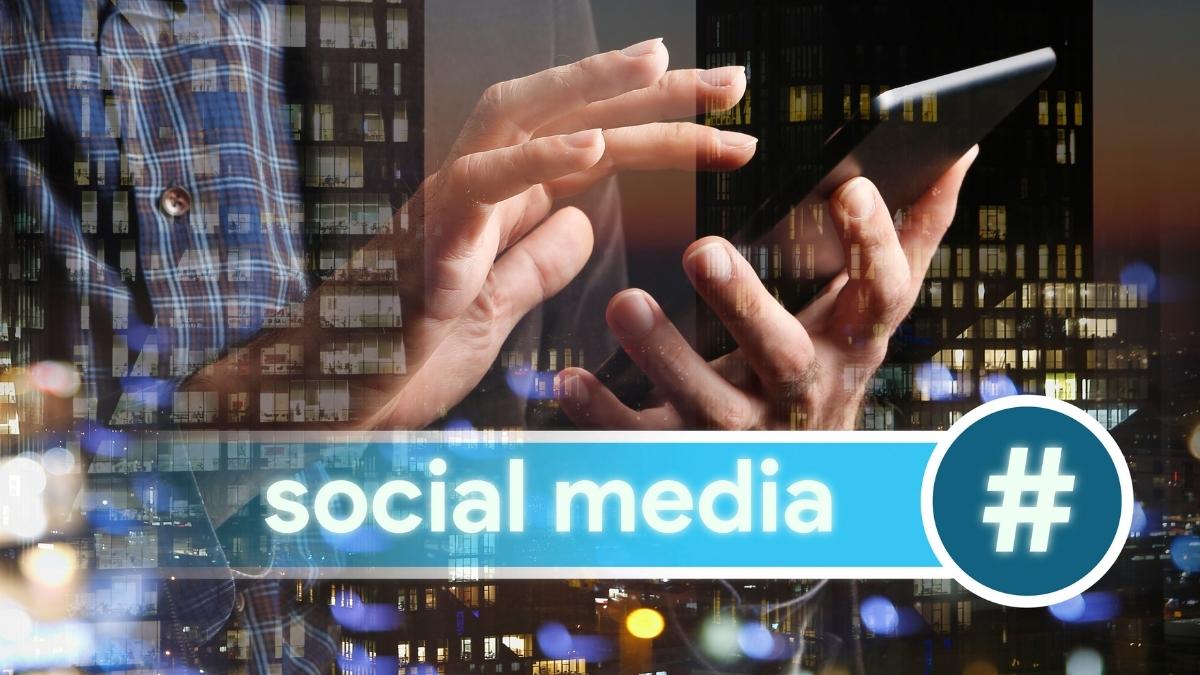 Small businesses require a social media presence, especially given the recent increase in social media platform users. According to the Pew Research Center, nearly 70% of U.S. adults use Facebook. However, the number of users on platforms such as Twitter, Instagram, and YouTube has increased significantly.
As a result, social media marketing is an essential component of any company's marketing strategy. This article discusses the top reasons why small businesses should maintain a social media presence.
Social Media Presence is Important
For businesses of all sizes, social media marketing is ubiquitous, cost-effective, and highly profitable.
According to The CMO Survey, social media marketing budgets are expected to more than double (from 11% to 24%) over the next five years. According to statistics, nearly 95 percent of young adults follow a brand on at least one social media network.
This demonstrates that a social media presence is still important and necessary for small businesses that require increased engagement and reach.
Why is it important for small businesses to have a social media presence?
1. It allows you to gain a better understanding of your customers.
Social media platforms such as Facebook and Instagram can be excellent resources for gathering and aggregating data. As a result, you will have a better understanding of your customers and target market. Having a social media presence is critical for attracting potential leads and reaching out to your target audience.
2. It broadens the customer base.
Internet users, on average, have 7.6 social media accounts. The global internet user population is 4.2 billion, and it is constantly growing. As a result, social media is a very effective tool for reaching a larger audience. Fifty-two percent of millennials say social media advertisements influence their decision to buy a specific product or service.
Additionally, communicating with your customer base is critical. The availability of multiple contact channels improves dependability and brand reputation. Using social media platforms like Twitter, Facebook, and Instagram to help customers find your business can be very profitable in the long run. Real-time and consistent engagement with your customers can lead to effective business growth.
3. It establishes brand visibility.
It is undeniable that social media channels are the best way to establish your brand's presence; however, this does not imply that you must be present on all of them. With the right social media marketing strategies, you can express your brand's voice while also establishing its presence and recognition in your target market.
More than a third of millennials and Generation X members interact with brands every month. This necessitates an increase in visibility, which is easily accomplished when you have a strong social media presence.
We live in a digitally savvy generation, and customers are more likely to buy from a company that provides a positive social media experience. Brand engagement fosters trust among Twitter users. When brands respond to their customers' Tweets, 77% feel more confident in the brand.
Having active social media profiles and a strong presence will also help you rank higher on search engine results pages. This will assist you in generating leads and connecting with potential customers who are interested in your products or services.
4. It leads to improved and increased brand loyalty.
In today's world, brand loyalty is important. Most major brands and small businesses strive to improve brand loyalty through marketing plans and strategies.
Social media marketing is unquestionably an important component in developing brand loyalty for all types and sizes of businesses. "It's five times more expensive to attract a new customer than it is to keep an existing one," as the adage goes.
Customers have a plethora of options and brands to choose from when purchasing the products or services they require in today's market. This means that to keep a customer and build brand loyalty, your company must be consistent and efficient.
Loyalty to a brand is a two-way street. Customers expect businesses to give them something in exchange for their brand loyalty. Having a strong social media presence is an excellent way to increase brand loyalty for your company.
Chatbots on Social Media Platforms are both inexpensive and extremely useful.
Chatbots are an excellent way to increase your social media presence. It can be an excellent way to provide prompt and effective customer service. They enable automated responses to frequently asked questions and customer concerns. It can also provide on-demand information without requiring you to constantly check your messages.
Chatbots are an essential component of any social media marketing strategy. We can effectively increase engagement and wow your current customers. It also aids in the acquisition of new customers in the market.
To Ensure Success, Use Social Media
If you were unsure about social media marketing for your small business and whether it would be a profitable investment, we hope we have clarified the reasons for you.
With the rapid rise in popularity of social media networks, having a presence on social media is no longer an option for your small business. In 2021, it will be a requirement!
Make sure you hire the right professionals and use the right social media marketing strategies to meet the needs and goals of your company and ensure long-term success.
Learn more from business and read 9 Effective Strategies To Build & Improve Your Online Presence.