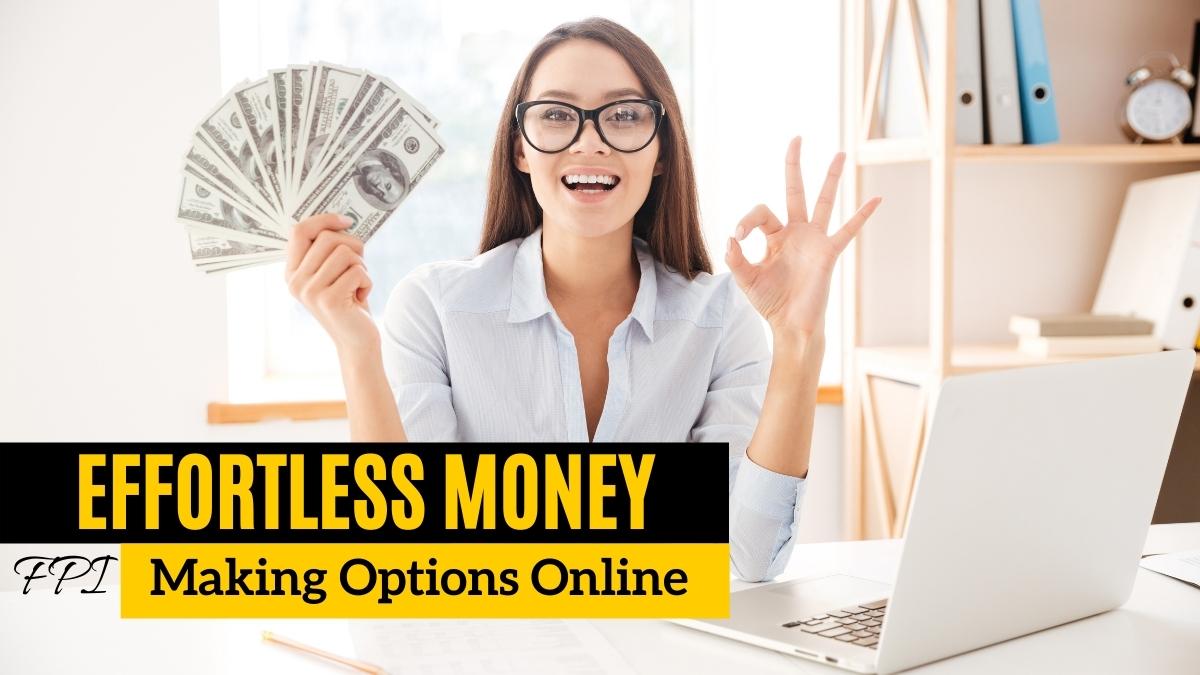 Nowadays, the average person spends most of their time online. Whether it be work or entertainment, our daily lives are entangled in the web. Considering this, making some money while being there sounds like a great idea. These are the effortless money-making options online that you should try.
Using referral systems
Most of the apps and services that are offered online tend to have some sort of referral system. There, by inviting your friends to join the service, you would receive some sort of bonus for yourself.
For example, certain ride-sharing services would provide you with a voucher that you could use to pay for your ride. Financial services, on the other hand, may give you actual cash for simply inviting your friends to join them. With an abundance of such apps and the need for them, becoming a referee is one of the easier money-making options online.
Streaming video games
If you are passionate about video games and spend a lot of your free time playing them, then streaming is a way to go! Instead of simply playing your favorite titles, you can make the whole world see how you are doing it, and make money from it.
According to market research, roughly 18 million hours are spent watching streamers every quarter. With that in mind, on average, a small streamer can make from $50 to $1500 a month only by streaming.
After becoming more famous, you could sign up for some affiliate marketing gigs. This would increase your count of money-making options online and would make you earn even more. However, it should be noted that the streaming market is very saturated. This means that success is not guaranteed, yet it is still worth a try.
Passive income applications
Passive income apps started to appear online a few years ago. These apps offer users to earn money completely passively (without their input). At their core, the money is usually made by sharing your unused internet bandwidth in exchange for money. 
One of these apps is Honeygain, which gives you a chance to earn money effortlessly. In this application, available on nearly every operating system, you share your internet traffic for ad verification, SEO research, and other use cases. In exchange for that, Honeygain gives you money in the form of credits (10 MB of traffic shared would grant you 3 credits, and 1000 credits mean $1). This makes it one of the truly effortless money-making options online worth giving a shot at. All you have to do is install the application itself and that's it – the app works silently in the background of your device.
Start a YouTube channel
Everyone has hobbies, but not everyone thinks of monetizing them. Let's assume that painting by numbers is your thing. While you sit down for an hour-long session, why not set up a camera behind you or above your workbench? By filming your efforts and uploading them to your YouTube channel, you could earn some money via ad revenue.
What makes this one of the better money-making options online is the fact that starting a YouTube channel is completely free, and what you would upload is solely up to you. If hobby monetization sounds like a good idea to you, why not do it? You would still be engaged in what you love to do, and earn money on the side doing it.
Considering the great number of different genres that the platform has to offer (from tech reviews to unboxing videos and beyond), you will surely find ways to make content that would appeal to you and the audience alike.
Having a Patreon account
Patreon is a service that helps creators get donations from their viewers and fans. Combining video game streaming and a YouTube channel makes Patreon one of the easiest money-making options online.
If the games that you stream or the videos that you create get a following, it would make sense to use Patreon to earn even more from the people that enjoy your content. In combination, earnings from streaming and money from ad revenue can be further increased by your own loyal fanbase. This, in turn, would help you to keep up with the content that you are creating for your own enjoyment.
All in all, with numerous money-making options online, it all boils down to personal preference. Whether it be something creative or completely passive – pick something that works the best for you and start earning money online with little to no effort!
Learn more from business and read How to Earn Money For Students: 8 Useful Tips.