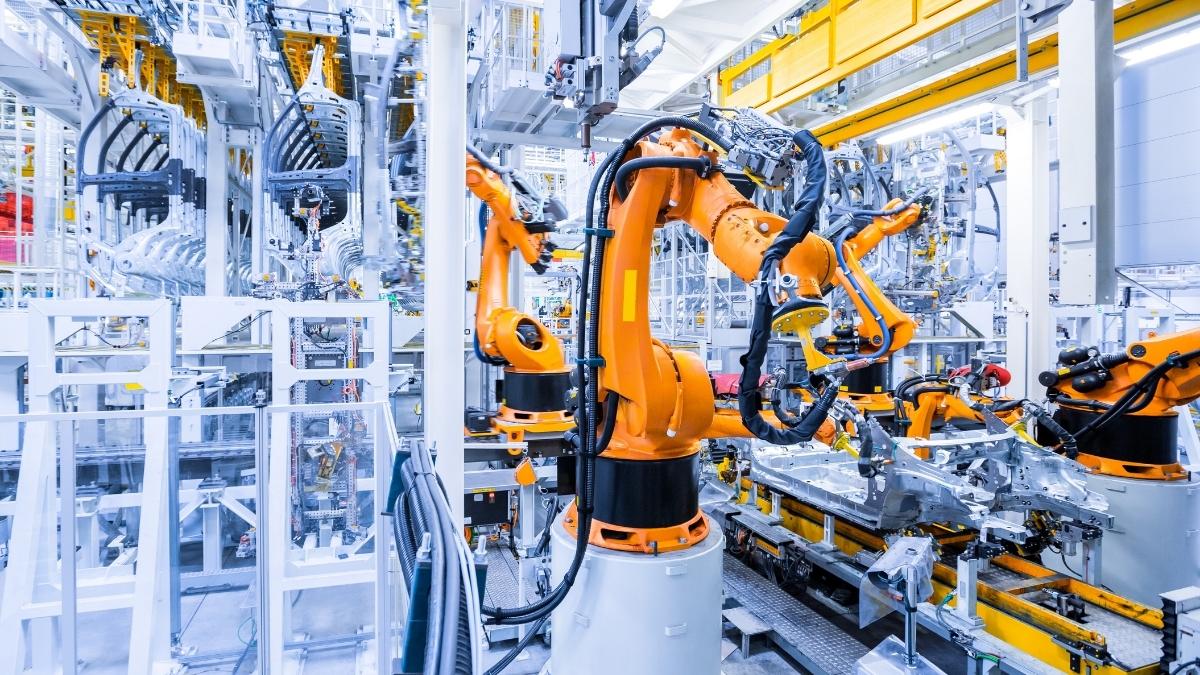 You may have meticulously planned your dream manufacturing business, but not knowing where to begin could be the only roadblock in your way. Having a dream and a goal isn't enough for a successful business. You must be aware of the proper methods for getting started.
So, here's our guide to help you get your manufacturing business off to a good start, where you'll learn everything you need to know about each step.
1. Investigate the market
Before entering the manufacturing industry, one must conduct extensive market research. The industry is extremely diverse, and you must use the most effective strategies to survive. The ultimate goal is to identify a market gap and fill it. Allow your research to guide you rather than committing to a specific product type right away.
2. Choose a niche
Once you've completed your research, you'll need to decide on your niche and specialty. When it comes to selecting manufacturing products, the possibilities are endless. Your research, on the other hand, will assist you in determining which product niche will provide you with the most success. Other factors such as your preferences, work history, and skillsets will also play a role.
3. Prepare a business plan
After you've narrowed down your niche, it's time to get serious about your business and write a formal business plan. This is where your market research will help you out. Try to answer all of the important questions about the products you'll be producing in this plan. Answer how you'll fill the gap in the market and attract the focus group you want to reach. Also, make your competition stand out there.
4. Obtain funding
Manufacturing would necessitate a significant amount of capital. Even if you have a lot of experience in the field, you won't be able to advance without money. To get your business off the ground, you'll either need some investors or you'll have to take out a loan. As a result, keep your business plan up to date to keep things running smoothly. It will not be difficult to gather funds if you have a solid plan in place. Today, there are simple financing options for small and medium businesses that can greatly assist a fledgling company in becoming successful. Find companies that can offer quick loan approvals and the right line of credit for your working capital.
5. Locate the available space
To set up your warehouse, you'll need to find the right location. This appears to be simple, but it is extremely difficult. You must consider a number of factors, including the appropriate location, budget, raw material availability, and final product shipment. Because shipping is the most expensive part of the transaction, choose a property in a location where you can save the most money. In addition, the location will assist you in gaining access to the most qualified workforce.
6. Invest in equipment
After you've determined the location of your operations, you'll need to begin stocking the area with the necessary equipment and supplies. Only buy machinery and equipment if you have enough space. Keep a copy of the floor plan on hand for precise measurements. Your budget will play a significant role in this decision.
7. Locate the most effective digital tools
Digital tools, as well as physical equipment, are required. You must ensure that daily operations are well-managed and employee productivity is increased. Select integrated systems that are both simple to use and multi-functional to increase your productivity. All aspects of logistics, operations, communication, payroll, scheduling, and compliance must be controlled by the tool.
8. Choose the right people for the job
You will not be producing the goods yourself. You'll need a capable workforce and skilled manufacturers to steer you in the right direction and complete the majority of your work. When writing your business plan, make sure to include your hiring strategy as well as the budget you'll need for it. You must be well-informed about the qualities you seek in your employees. You'll be able to avoid last-minute trials and experiments as a result of this. In addition to skills and experience, look for the right attitude and approach in your potential employees. This, after all, is what will contribute to your company's expansion.
9. Assemble the procedures
While you strive to create the ideal workplace for your employees, you'll need a set of ground rules that everyone will adhere to. The unit's success will be aided by having the right plan in place. The plans must be followed from the beginning, and the rights and wrongs must be stated clearly.
10. Promote the business
The final and most crucial step in establishing a manufacturing company is to promote it. You can't rely solely on word-of-mouth to succeed. Your company may provide a higher level of service than your competitors, and the rest of the world should be aware of this. To get the word out, use digital marketing to get better results for less money.
Starting a manufacturing company will be a piece of cake if you follow the steps outlined above.
Read: