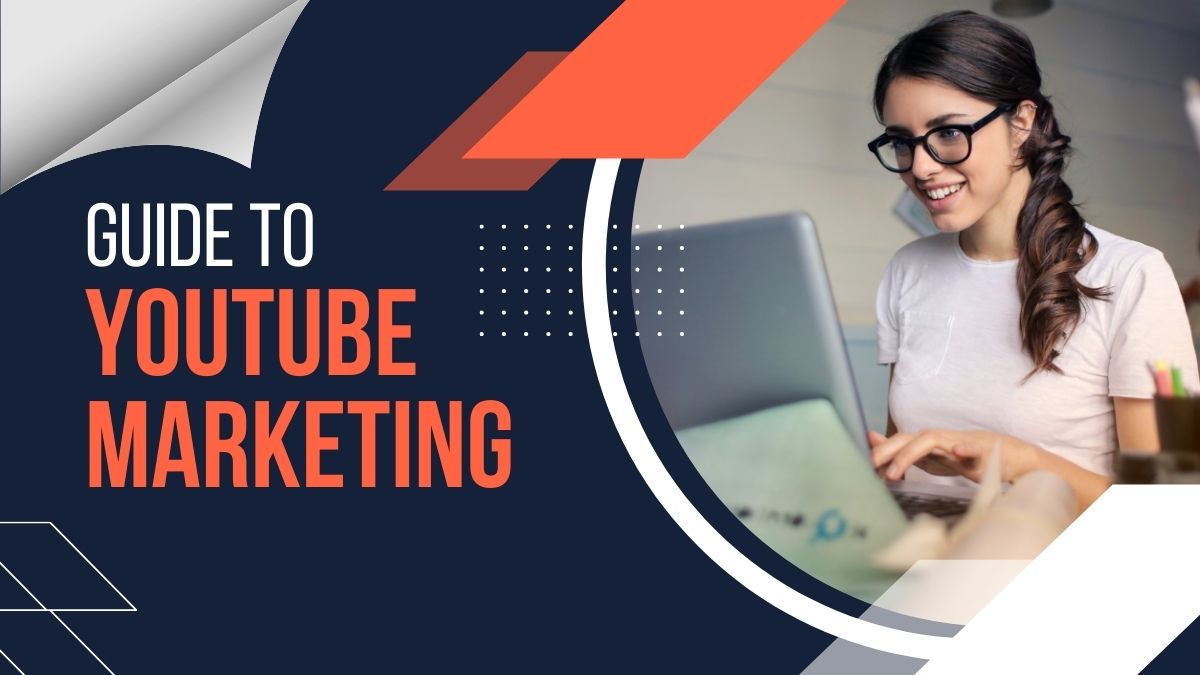 How many afternoons have you wasted watching YouTube videos? We've all been in that situation. But have you considered how YouTube content may help you grow your business? With YouTube marketing companies overview the potential of promoting their company through video marketing.
Creating your YouTube channel
Like many other popular marketing platforms, signing up for a YouTube account begins with a Google account. To set up your account, click here for full step-by-step instructions.
Covering the Basics
You'll need to set up your YouTube ID once you've established your account. It's critical to set things up correctly so that your account seems credible and accurately represents your business. Your profile image, banner, and 'About' section are all part of your YouTube marketing strategy because they inform viewers about your business.
Profile Picture: We recommend putting your logo as your profile photo to boost brand awareness. Even if searchers don't view your videos, they will appear underneath each one you publish, increasing brand exposure.
Banner: Your banner is an excellent way to convey your message to visitors. Utilize this area to persuade readers to subscribe to your newsletter or use your services. Another method to make the most of the banner space is to include connections to your other social media platforms.
About Section: Be straightforward, clear, and approachable. Consider how you'd explain your channel's objective to a buddy. Keep it brief and sweet – a paragraph describing who you are and what your company does should be enough. Finish with a CTA (Call to Action) that encourages the reader to take action, such as subscribing or turning on alerts. You may also direct traffic to your website.
Video ideas for your YouTube brand account
Tutorial videos
You've likely used YouTube to learn a new skill at some time. Painting, synchronizing your new Bluetooth gadget, and how to prepare tandoori curry are just a few of the topics covered. Tutorials make the world go round, and if you produce them successfully, they'll help your company connect with its audience.
Question and answer sessions
Q&As are a great technique to boost audience engagement. They're also easy to create. You can answer frequently asked questions about your company to give your brand more personality. You can also answer some of these questions in your video description.
Create a trailer
A channel trailer gives viewers an idea of what to anticipate from your channel. The goal is to keep it short and sweet.
YouTube paid advertising
Paid marketing on YouTube includes a variety of possibilities for promoting your videos and your brand. Unlike organic video content, which takes time to develop, sponsored YouTube ads to yield immediate results.
To get the greatest results, choose your audience carefully. As a marketer, you may believe that casting a broad net to grab as many viewers as possible is the best strategy. However, while attempting to cultivate an audience that will connect with your video material, it doesn't hurt to be particular about the sort of viewers you want to attract. This is how banner and overlay advertising are often approached, and their lack of specificity adds to their low cost.
Summary
YouTube is the world's second-largest search engine, ideal for free organic promotion. If you haven't already, now is the time to start promoting on YouTube.
Learn more from Marketing and read How Facebook Event Marketing Can Expand Your Customer Base.