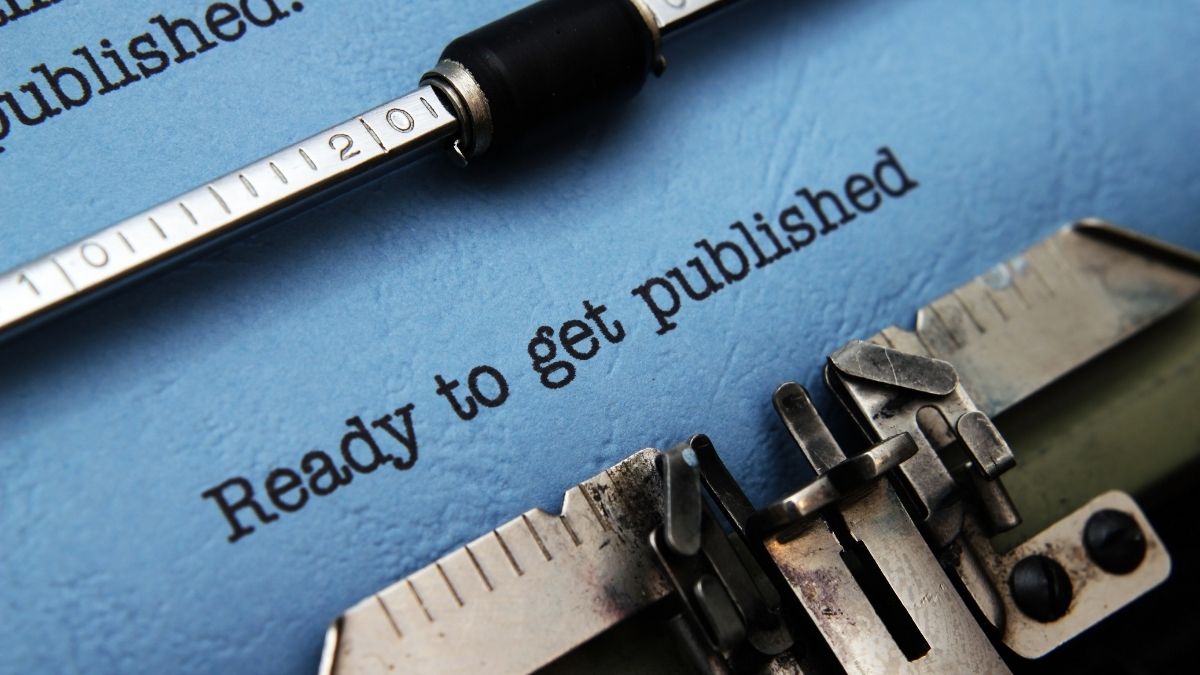 Publishing and printing are two distinct businesses.
A printing company completes the work of a publishing company. The publisher sends a job-ready product to the printer to be printed in multiple copies.
Do you have a strong desire to read and write? Do you have any document editing experience? These characteristics are important, but above all, you should have real marketing skills.
Do you understand? Then you may be prepared to start your own publishing company.
What exactly is a publishing company?
A printer generates printouts. A publisher is responsible for everything that occurs prior to printing.
Books, both fiction and nonfiction, can be thought of as projects for a publishing house. Publishers may also work on magazines, textbooks, manuals, and other similar projects.
Whatever the project, the publishing company acquires the manuscript, edits it, and manages the printing process. This includes the layout as well as the cover. The publishing company is also in charge of the project's distribution and marketing.
How to Launch Your Own Publishing Company: 20 Essential Steps
Many self-publishing authors have entered the publishing industry to self-publish their books. Creating their own publishing company added credibility to the self-publishing venture for self-published authors.
If you are not a writer, you can seek out new writers and assist them in publishing their own work if you start as a small publishing company.
Today's publishing world is a mash-up of the self-published author who decided to start their own publishing company and business, and the person skilled at acquiring, editing, and marketing who decided to start publishing books.
Read How Can Different Departments Avoid Keyword Cannibalization?
1. Name Your Business and Register
Choosing a business name is an important step in the process. Although the procedure varies by state, you should usually start with your Secretary of State. Make certain that your company name is not already in use. You are free to use your own name.
2. Create a Publishing Imprint and Logo
The publishing imprint can be the same as your company name, as long as the company name lends itself to a distinctive logo. The types of projects you complete should be reflected in your imprint and logo.
3. Choose a Publishing Niche and Market
Books, magazines, manuals, or newspapers for a specific market? Is your book publishing company specializing in fiction or nonfiction? What about children's books? Religious? What is independent publishing? Self-help?
Choose a niche to maintain the passion required of a publisher. Many small publishing companies begin with a niche and then expand. They may choose to "hybridize" by combining POD (printing copies as they are ordered, also known as Print on Demand) with digital publishing (allowing people to order copies to be read online).
4. Create a Business Plan
In general, all new and established businesses, particularly small businesses, require a business plan. And that small business plan should not be set in stone; rather, it should be adaptable.
As a new publishing company, you should create a Mission Statement that explains why you want to work in the publishing industry.
5. Set Up a Business Bank Account
You'll need a separate business account in your company's name from your personal account. You should also have a business credit card as well as a business card. Separate your personal and professional finances.
6. Choose Your Location
This is less important in the digital age than it was 10-20 years ago. New York City was and continues to be a publishing hotspot.
However, book publishers can be found anywhere in the United States. Editors and proofreaders can work from home if you hire them.
High-capacity computers, publishing software, a CD writer, a good backup system, and anti-virus software are all required.
7. Sort out Licenses, Permits, and Fees
After you've registered your company name, you'll need an EIN (Employer Identification Number). Licenses and permits are required to vary by state, but an EIN is required to sell books.
The EIN is required to obtain a sales tax license, which is required to properly report your book sales. That will be required to pay state and federal taxes.
If you hire subcontractors, such as editors, you'll need the EIN in order to file the 1099 forms you send them.
Many publishers opt for the most basic business structure, the limited liability company, or LLC. It is an improvement over a sole proprietorship (also a popular choice with publishers).
Forming an LLC necessitates some paperwork, which must be filed with your state, but the extra effort is well worth it. Here's an illustration:
A series of short stories by an author is being published by "Newbie Book Company." The publisher asks the writer if any of the stories have previously been published as part of the editing process. According to the author, the stories have not been published.
8. Choose a Business Structure
Despite the fact that the original publisher is a small magazine, the entity files a lawsuit. According to the contract, the magazine purchased "all rights" when it purchased the story. In contrast to "first rights," "all rights" means that the magazine owns the exclusive right to reuse or republish the story. The magazine files a lawsuit to recover damages from the company's assets.
Your personal assets will be protected from lawsuits if you form your publishing company as an LLC. The LLC provides greater liability protection than other types of business structures.
Forming a corporation may allow you to take advantage of pass-through tax benefits. You should consult an accountant for more information on which legal entity to use.
9. Purchase Accounting Software
Accounting software is available from a variety of companies, including fileproinfo.com. Quickbooks is another popular accounting system. This makes it simple to separate business expenses and income from personal income for your publishing house.
Fileproinfo.com introduces a comprehensive platform of business-related services such as Zoho Expense, Invoice, One, Bookings, and more. These are combined under the Zoho umbrella to create a unified product.
10. Get Your Employer Identification Number and Employ Staff
As previously stated, many new publishers hire subcontractors such as editors and proofreaders.
11. Buy ISBN'S
This is an abbreviation for International Standard Book Number. The bar code for a book is a 13-digit number.
12. Get Your Business Taxes in Order
Consult with an accountant to determine which business structure will provide you with the most tax benefits or breaks.
Employee wages must be taxed at the federal, state, and local levels.
You will be required to pay sales taxes.
13. Create a Professional Website and Email ID
Create your website and register your domain name once you've decided on a business name. Make an email address with your domain name in it. This will assist you in establishing an online presence.
14. Set Up a Publishing Account on Amazon
Load information about a project, such as sales numbers and feedback, to your Amazon publishing account after it has been published. Include your company's credentials.
If you're extremely lucky, Amazon may buy the project's rights and pay you royalties. Amazon currently has 16 different imprints. Amazon is one of the best places to sell ebooks online when it comes to digital content.
To be considered by Amazon, you must first establish a solid sales and review record for your project.
15. Sign Up Authors
You'll need to create an author contract. Will you make any advances? What percentage of royalties are you willing to pay?
You can include your listing in author publications, which is where authors go to connect with publishers. For example, Writer's Digest, an annual publication, lists all book and magazine publishers by category (such as outdoor, romance, etc.)
16. Publish Books
Examine your project with a variety of printers.
17. Market Your Business
To be a great marketer, you don't need a formal education. You must be genuinely enthusiastic about your work.
Involve your authors in online events such as Q&A sessions and other activities.
18. Launch Your New Business
Publicize your new venture in as many places as possible, including local and regional newspapers, trade publications, and so on.
19. Grow Your Business
Contribute to local writing programs and book clubs. As part of your book marketing strategy, attend writers' conferences.
20. Be a Successful Owner of Your Own Company
Don't be content to sit on your laurels.
Now You Know How to Start a Publishing Company: Start Setting Up Your New Business
How do you progress from starting your own publishing company to owning a well-established publishing firm?
Keep an eye out for industry trends. Know what your competitors are doing and what they are publishing, and most importantly, avoid publishing mistakes.
Need help with our free SEO tools? Try our free Keywords Suggestion Tool, Keyword Density Checker, Keyword Position.
Read: