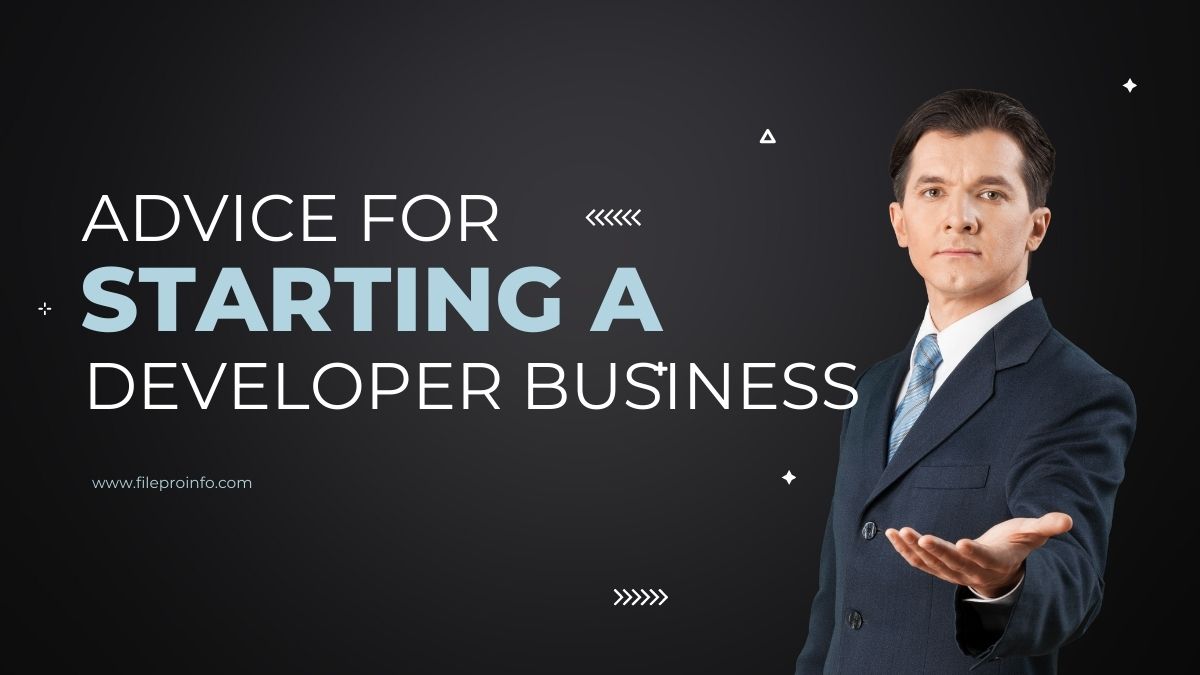 Most developers have considered starting their own company, which could prove to be a wise decision if you have a good idea and know-how to run a successful business. Software, apps, websites, and other products are in high demand these days, but many developers struggle not because of their business idea, but because they don't know how to set up and run their own business.
As a result, it is beneficial to be aware of a few tips for starting your own developer business, which will hopefully assist you in overcoming obstacles and achieving success with your business concept.
Learn Ruby Before starting a new business, it's critical that you brush up on your programming skills. Learning Ruby before starting a new business is a good idea because it is a versatile and flexible programming language that will make it much easier to bring your idea to life. You can enroll in tutorials and courses to learn Ruby, which may assist you in achieving success with your business idea.
Create a business plan and conduct market research
Conducting market research and drafting a business plan are two other crucial steps to take before getting started. You must determine the uniqueness of your concept, as well as your competitors and target market. This knowledge will then assist you in establishing a developer business that has the potential to be successful. You can then create a business plan to outline how the company will operate and to secure funding at this point.
Assurance of Funding
Following that, you'll most likely need to secure some funding to get your company up and running. You must first calculate your startup and ongoing costs, after which you must determine the best funding option for your needs, whether it is a bank loan, an angel investor, or crowdfunding. You won't be able to get any kind of funding unless you have a detailed business plan, so this step always comes after you've completed one.
Create a Team
Because assembling a development team can take a long time, it's a good idea to get started as soon as possible. If you have some experience in the field, you may have some contacts who can help you with your new project, or you may need to hire people and spend some time finding people who have the necessary skills and the right attitude to be a part of it.
Spend money on marketing
The key to success in this industry, as in any other, is effective marketing. Businesses can only survive if people are aware that they exist, which is why it is best to hire a marketing agency with a proven track record. They'll be able to raise brand awareness and generate excitement for your company, giving you more time and energy to focus on developing and launching your product(s).
If you're thinking about starting your own developer business, you'll find this article to be helpful in getting started.
Learn more from business and read From the Ground Up: How to Start a Successful Tech Company.