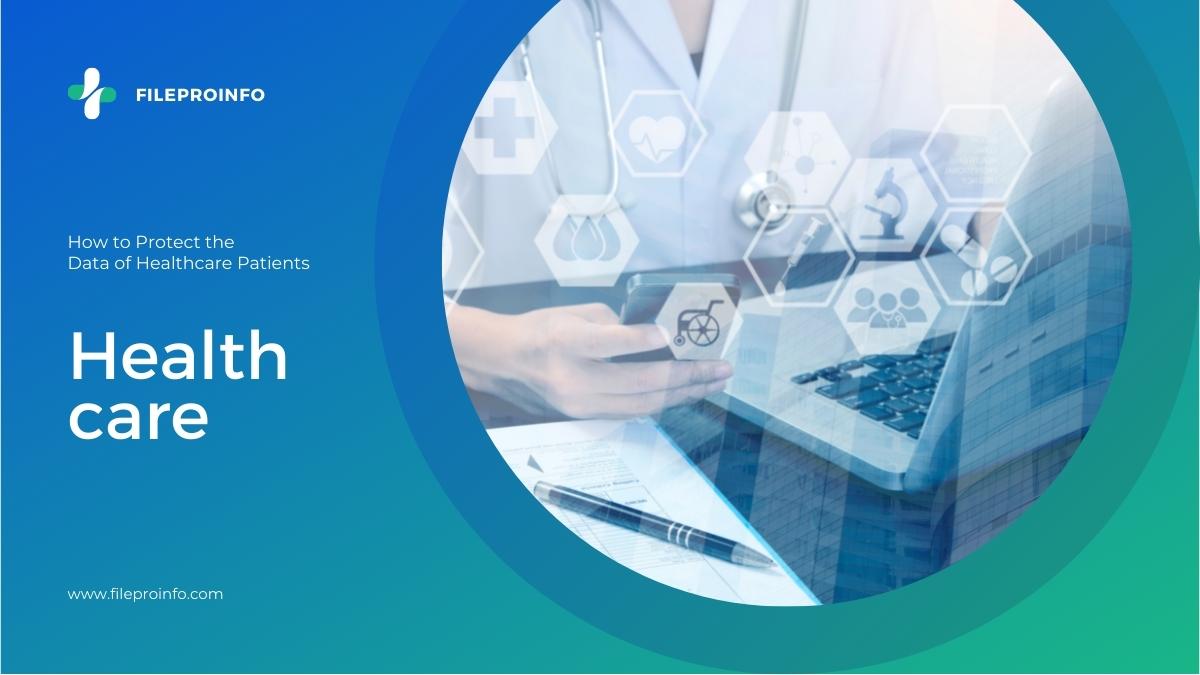 In today's digital world, there is so much personal information stored on cloud systems. Traditional paperwork for recording personal details have left its spot to recordings stored in the digital environment. With the increasing use of cloud systems to store confidential data, protecting them has become significant for each of us. Furthermore, because enterprises, organizations, and healthcare institutions must retain this sort of information, this issue is of capital importance.
Also, there is another thing that makes this situation significantly essential for companies: Regulatory compliance. Enterprises and organizations that store personal information of employees, customers, associates, and patients are obligated to manage how to store and who can access the data. These regulations carry a lot of importance for healthcare facilities in particular because they need to store a great deal of personal information of patients.
Moreover, failing to meet these compliance obligations may result in brand trust and reputation loss, and a significant amount of money loss. To this end, organizations, especially healthcare facilities, need to adopt cybersecurity solutions to avert cyber-attacks and hacks. In this article, we will talk about how to safeguard patients' and clients' sensitive data and cybersecurity solutions organizations can implement.
Regulatory Compliance in Healthcare
Regulatory compliance entails the specifications and standards that help a company comply with the legislation, procedures, and other obligations that govern anywhere the company performs. In any business sector, the use of cloud technology has grown over time. Healthcare, like other industries, has been caught up in the current wave of the digital revolution. The sector relies significantly on digital information, particularly very sensitive patient data.
Healthcare regulatory standards may encompass a wide range of practices including clinical governance, patient record confidentiality, and government payment for healthcare expenses. Healthcare professionals often collect and access electronic health data. Therefore, safeguarding medical confidentiality and data as it is obtained has become an important element of the healthcare industry. Some of the most prevalent healthcare regulations are HIPAA, HITECH, GDPR, and CCPA. These regulations' jurisdiction varies but they all set policies about how the data should be stored.
How To Protect Healthcare Information
Failing to comply with these regulations may result in significant financial penalties enforced by authorities. Furthermore, because personal health information is important to hostile actors, these individuals regard the healthcare business as a focus. However, there are some cyber security solutions that a company can adopt both for compliance and protection. Here are the most common cyber security measures for the healthcare industry.
Zero Trust Network Access — ZTNA
The phrase Zero Trust Network Access refers to a collection of services and tools that protect the connectivity of distributed endpoint devices to corporate applications and services. This architecture requires everyone, even if they have previously successfully entered the network, to be validated. Zero Trust requires all endpoint devices, whether within or outside the company's network, to be verified, approved, and validated regularly.
Since it manages how data is stored and access privileges Zero Trust security in healthcare is a useful option because it transitions from network access-based design to application-access-based architecture. Healthcare companies can adopt Zero Trust in stages to meet urgent needs. They may then use powerful artificial intelligence-based threat detection and prevention capabilities to protect against ransomware attacks at the endpoint or identity layer.
Zero Trust, overall, is a good option for protecting personal health information and other confidential data stored on cloud systems. Moreover, this framework has further benefits. For example, it reduces the impact of data breaches and cyber attacks to a minimum level by segmenting the network and asking for verification in each step. That means even if a malicious actor gains access to a certain segment of the network, the framework prevents lateral movements and secures the rest of the network.
Secure Access Service Edge — SASE
Secure Access Service Edge is essentially a multi-tool that operates in the cloud. This system creates a unified center by combining cloud-based firewalls, software-defined networks, and cloud-based security policy enforcement points. With its benefits, SASE may be the needed solution for the healthcare industry. This architectural framework utilizes different tools such as VPNs, Firewalls, CASBs, and Intrusion Prevention Systems to protect the networks and secure cloud access.
Regulations such as HIPAA and GDPR require enterprises to have strict control over how the data is handled and who can access it. With the SASE solution, healthcare organizations can have that type of control over their cloud networks. With a wide range of tools and technologies utilized by the framework, these facilities can meet statutory compliance obligations by comprehensively protecting patients' data.
SASE offers organizations enhanced visibility over the network. Administers can monitor the user activity and access requests and enforce security policies with the SASE approach. This framework, the same as Zero Trust, reduces the attack surface and manages access privileges.
Identity and Access Management — IAM
In essence, an IAM solution is a framework that develops, manages, and regulates credentials, application access privileges, and networks. Identity and Access Management may be one of the most important aspects of statutory obligations. As these requirements mostly rely on how access is managed, the IAM framework may provide organizations with the right amount of cloud security needed.
IAM prevents unwanted individuals from acquiring personal health information (PHI) and authorized individuals from inadvertently disclosing PHI. A solid IAM solution will also save money, enhance security, satisfy regulatory requirements, and provide a better user experience while accessing critical information and services.
Using an IAM solution, you may employ Multi-factor Authentication methods to manage access permissions, or you can improve corporate efficiency with LDAP migrations.IAM framework also helps you to increase patient experience by guaranteeing that patient data is accessed efficiently, correctly, and securely. IAM helps organizations to reduce risks and minimize policy breaches by assuring more accurate, automated account management and electronic health record integration.
Final Words
The healthcare industry is frequently the target of cyber attacks. Furthermore, given regulatory responsibilities, securing patient confidentiality and cloud networks is critical for these enterprises. The healthcare business, on the other hand, may breathe a sigh of relief with the frameworks indicated above. Aside from providing peace of mind, these frameworks can boost staff performance and the patient experience.
Also, by complying with regulations, these organizations can create a trusted environment both for clients and associates. All these benefits can increase brand trust and reputation while saving money and time. Creating a cyber security culture around companies is essential in this digital world and taking a step to accomplish this may be the first thing that a healthcare facility should do.