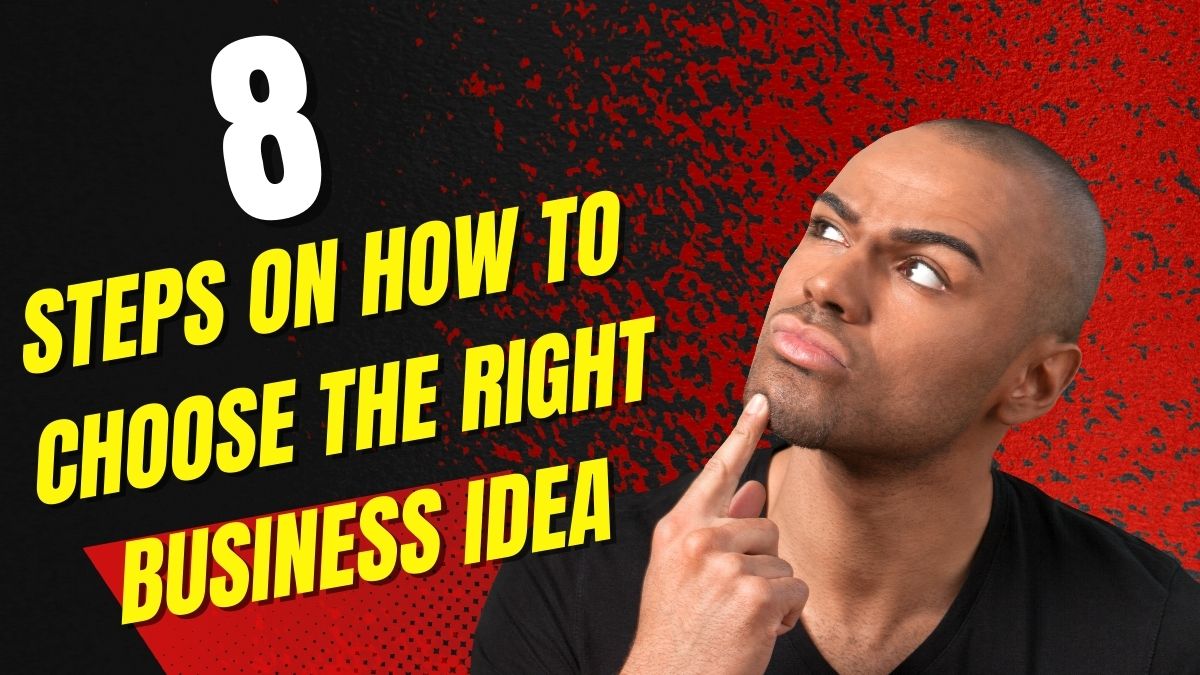 Small businesses and start-ups are becoming increasingly important in the economy. These businesses assist in the transformation of innovative concepts into exciting real-world solutions. Starting a business is even more exciting, but if you want to be a successful entrepreneur, you must first find the right business idea.
Even though it may not seem like the best time to start a new business during a global pandemic, the public has begun to show greater confidence in small businesses. More than 4.4 million new businesses will be established in the United States in 2020, up 51% from the 2010-19 average. Some people who lost their jobs were forced to be resourceful in order to stay afloat, and they sought to start a side business. Others became dissatisfied with working for large corporations and decided to pursue their entrepreneurial dreams. So, how did these business newbies get started, and what businesses are needed right now to join them?
In the current climate, here are eight steps to help new business entrepreneurs get on their feet and start the right business.
Step 1: Assess what is the state of entrepreneurship right now?'
There are currently 31 million entrepreneurs in the United States, with the number of side hustle entrepreneurs increasing since the pandemic. It's crucial to figure out what kind of entrepreneur you want to be among the masses, as there are more options than ever before. Your expertise, interest areas, and market opportunities should all be considered when deciding where to start a business. It's also crucial to consider the various industries in which businesses operate and assess the overall market's percentage breakdown.
In late 2020, the technology and healthcare sectors, for example, were among the largest. Within the breakdown, take note of the correlation between the types of businesses that are opening and the types of businesses that are generating revenue to develop your business idea.
Step 2: Figure out whether your business idea is hot or cold
Before you start fleshing out business concepts, make sure your idea is viable in today's consumer market and with your target market. Examine current trends to determine which industries and businesses are cooling. The pandemic acted as a 'catalyst,' speeding up already-existing trends like automation and the at-home office, resulting in the more digitized world we now live in. The use of the "office," traditional retail outlets such as malls, and physical newspapers/publications are some of the trends and businesses I see cooling.
Step 3: Determine how much money you'll need to break down your budget
The financial side of a business may have a bigger impact on whether or not a business idea is a good fit. Understanding the cost potential of various business types and structuring your own budget breakdown is critical. The investment (capital) requirements of new businesses are extremely diverse. Some businesses necessitate a large initial and ongoing investment, while others necessitate a smaller initial and ongoing investment. Determine your financial requirements and whether you require outside funding or can self-fund.
Step 4: Determine the type of funding you require
The funding mechanisms that finance business operations and growth are critical to the entrepreneurial ecosystem. As the world changes, investment types and areas of focus shift, but the funding landscape does offer opportunities for startups, depending on their focus. Examine the various stages and investment channels to determine who you will approach for funding, whether it is angel investors, seed funding, or family and friends.
Step 5: Figure out how to make your business ideas as profitable as possible
Entrepreneurs are enthralled by revenue. However, keep in mind that not all businesses are created equal; just because you are passionate about an idea does not mean it can be easily monetized.' My matrix uses three primary dimensions to determine which business idea will lead to long-term revenue stability: core revenue potential, tangential revenue potential, and revenue scalability or capacity.
Step 6: Determine what skills you currently possess that could be useful to a potential business
Is it the ability to provide excellent customer service? Is it more important to manage finances or systems? Because self-evaluation is often difficult, I recommend beginning by learning how others think about entrepreneurship so you can adjust your approach and gain a better understanding of your own capabilities. Focus on the "hot" trends, and then show off your entrepreneurial skills by capitalizing on them and growing your business.
Step 7: Consider what you want to achieve by starting a new business
For some, it's about building a business that will last for years, while for others, it's about starting a successful business and eventually selling it or going public. Understanding why you're starting a business is essential for progress. As an entrepreneur, it's also critical to have a grasp on the future of business and how the world works. This knowledge will enable us to develop and capitalize on the next big ideas.
Step 8: Create The Master Framework to tie everything together.
Being an entrepreneur is a dream come true! However, because starting a new business requires a significant investment of your time, money, and energy, it's critical to think carefully about whether you want to pursue an idea. This is where your Master Framework will be created. This aids in plotting and connecting everything – the problem your business solves, how it fits into the industry, personal fulfillment, estimating upfront costs, evaluating your financial goals, and more! You can limit the risks by using this framework, allowing you to be a more mindful new entrepreneur, going into your area with as much information as possible about what to expect and how to expect it. Creating The Master Framework provides you with information that will enable you to make more informed decisions.
These eight steps will help you shape and shift your potential business concepts. There is no shortage of business ideas or opportunities in this world, but you want to feel secure in the knowledge that you will make the best decision and capitalize on it to help transform the world.
Learn more from business and read 6 Home Based Business Ideas.