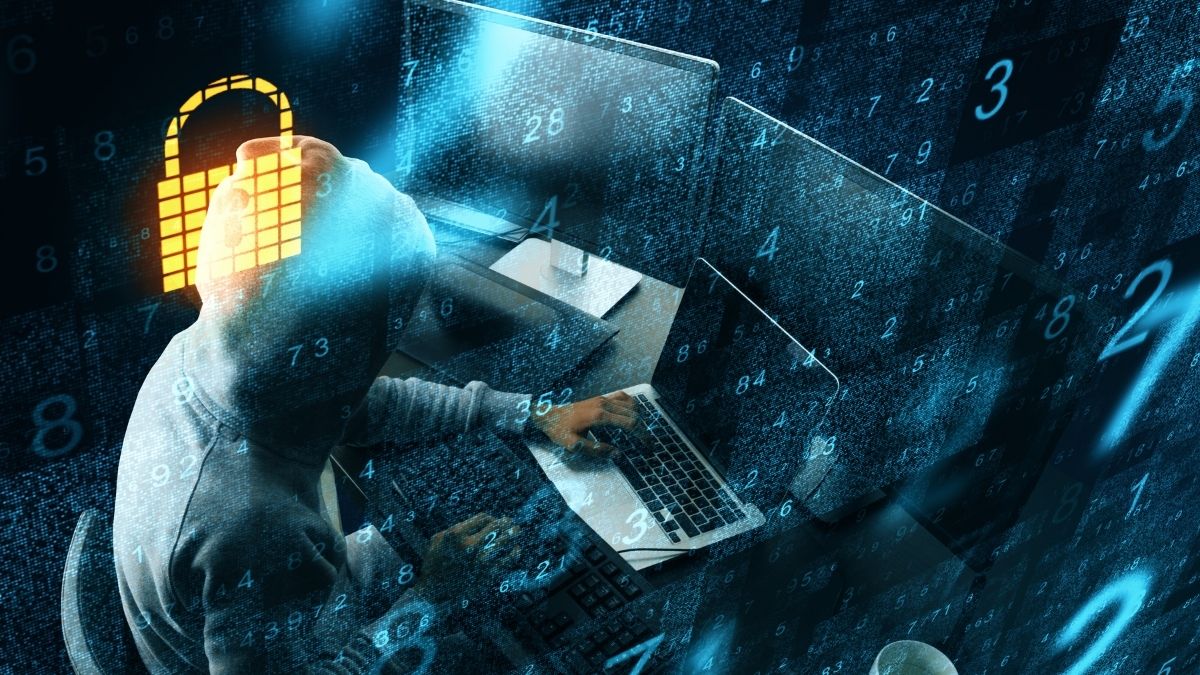 The recent rise in the severity and sophistication of cyberattacks could signal an important, if long overdue, turning point in cybersecurity. The security community's clamor for enterprises and organizations to secure cloud technology through the use of technology like Zero Trust has never been louder, and it's easy to see why.
Has a Breach Already Occured in Your Cloud System?
Instead of implicitly trusting users or devices, Zero Trust assumes that a breach has already occurred and that accounts have been compromised; it then rigorously and continuously tests users' identities before granting them access to enterprise networks, applications, and tools. This is great when it comes to protecting against identity and access-based security risks.
Identity-based security is emphasized
The Zero Trust technology security model eliminates Trust in users' authentication and validation processes and places emphasis on identity-based security, especially the surrounding context.
Authentication
This is in stark contrast with less modern, more traditional means of authentication in which people, devices, and networks enjoy inherent Trust. Every device on the network attempting access earns Trust through verification thanks to Zero Trust technology.
As cyber threats facing both the private and public sectors become increasingly persistent, it is essential that the security technologies responsible for protecting them are at par, or better yet, even a step ahead of the technologies used for cyberattacks. This is critical in order to completely avoid them, as the consequences of a cyberattack can sometimes be too severe for businesses to recover from.
Cloud Security on Rainy Days
According to a Thales Global Cloud Security Study from 2021, one-fifth of businesses (21 percent) store the majority of their sensitive data in the cloud. When you consider that 40% of businesses surveyed reported a data breach in the previous year, and only 17% of those surveyed have encrypted more than half of the data they store in the cloud, sensitive data in the cloud becomes very daunting.
However, this figure drops to 15 percent, where organizations have adopted a multi-cloud approach.
What about the Cloud and the Remote Worker?
Furthermore, with the growing number of workers working remotely and from the comfort of their homes, businesses and organizations are realizing that their security parameters and technology must extend beyond their physical locations.
Businesses must also meet employees' growing demand for remote access to the corporate network, data, and resources. As a result, traditional user authentication and access control are rendered ineffective, as they fail to protect cloud technology from unauthorized use.
Enterprise Data Storage and Cloud Computing
Cloud computing is widely used by businesses and organizations for data storage and management over the internet because it offers numerous advantages. Furthermore, as technology advances, the amount of data stored by businesses on cloud computers and servers has increased dramatically.
Therefore, it is vital to work to protect cloud infrastructure against the potential elusive threats that may be formed due to adopting several cloud-based applications, services, and solutions.
Unauthorized Data Access and Cloud Infrastructure
Unauthorized access to data and data breaches are two major threats to a company's cloud infrastructure.
According to a cloud security spotlight report, unauthorized access via improper access controls and misuse of employee credentials is seen as one of the biggest cloud security threats by 55 percent of respondents.
Hackers, malicious insiders, and even third-party vendors have been known to gain access to enterprise data, networks, endpoints, devices, and applications.
Unauthorized Data Access
Financial implications, irreversible damage to a company's reputation, financial woes due to regulatory implications, legal liabilities, incident response costs, and decreased market value can all result from unauthorized access to data and the resulting data breaches.
Implementing a cloud security system is crucial in protecting enterprise resources and cloud infrastructure.
Enterprises should take advantage of Zero Trust security's technological advantages and security advancements to gain a better understanding of their users and applications, as well as to prevent and even eliminate identity-based cyberattacks.
The Calm Before the Storm: Zero-Trust Cloud Security
There is no single technology involved in user identity, remote user access, or network segmentation that is referred to as "zero trust." Instead, it's a shift in the underlying technologies that underpin network defenses toward a more comprehensive IT security model that allows businesses to restrict access to networks, applications, and environments without sacrificing performance or user experience.
To ensure maximum security, Zero Trust is a cybersecurity strategy or framework in which secure cyber and cloud infrastructure must be built.
It secures cloud computing by requiring user authentication, verification, and access control. Unfortunately, because they host business-critical and sensitive data, today's cloud environments can be hostile environments, making them a prime target for cyberattacks by hackers looking to steal, destroy, or hold sensitive data hostage for ransom.
Government agencies demand a security model based on zero trust
Security professionals and government agencies are on board with Zero Trust-based security technology. President Biden, for example, signed the Zero Trust Executive Order on May 12, 2021, requiring all American government agencies to implement Multi-Factor Authentication (MFA) in their security systems based on the Zero Trust security model, effectively validating and endorsing Zero Trust principles and security framework.
The endorsement of top cybersecurity experts, when combined with the US government's endorsement, will go a long way toward proving Zero Trust security's validity and integrity. Significant aspects of cloud computing and technology are modernized and secured using Zero Trust technology.
Enhanced Visibility
The loss of visibility and access management is the most common fear associated with cloud storage and computing. Identity verification, authentication factors, authorization controls, and other Identity and Access Management (IAM) and cybersecurity capabilities are all used in a Zero Trust strategy to verify a user before any level of Trust is granted.
The goal of Zero Trust is to verify the identity of users who request access and to determine what resources users should have access to and to what extent they should have access. This helps to prevent insider threats by limiting access to sensitive data and information to only those who need it.
With a Zero Trust security framework and architecture applied to cloud technology, businesses have complete control over who can access their cloud assets and to what extent; they can also grant and revoke specific user access to specific assets as needed, giving them more visibility and control over their systems.
Reduction of risk
Because Zero Trust is based on the concept of "least privilege," all users and devices, even those who have previously logged into the network, are assumed to be compromised. Requiring hackers to validate and verify their identity before gaining access to enterprise assets, reduces the risk of data breaches and cyberattacks.
Identity verification goes a long way toward protecting security systems from cyberattacks and data breaches, reducing and eliminating the risks associated with poorly constructed, insecure security systems. Furthermore, zero Trust protects personal and valuable data held by businesses on cloud infrastructure, preventing millions of dollars in losses and safeguarding brand reputation.
User Experience and Usability
Because it may use user-friendly authentication technology such as biometrics, Zero Trust does not need to provide an overly complex and unfriendly user experience. While its complex but effective access control protocols are carried out behind the scenes and out of view of end-users.
When properly implemented, Zero Trust allows businesses and organizations to provide and deploy user-friendly, seamless authentication and technology tools, increasing end-user adoption and asset security. Zero Trust also simplifies the end-user experience by removing the need for administrator approval to gain access to network assets.
All of the areas that Zero Trust touches will be used to push digital security to new heights, and more businesses will eventually adopt it. The approaches discussed above will, without a doubt, be critical in enabling organizations to move forward in the ever-changing landscape of digital technology and security.
For how well it secures the system, cybersecurity experts do not trust and do not recommend Zero Trust. However, because of its ability to do so while also improving security visibility and providing a great user experience.
Conclusion
Zero Trust is undoubtedly the technology that will revolutionize cloud security. Zero Trust not only improves an organization's cloud security, but it also allows them to fully utilize enterprise applications without sacrificing performance or negatively impacting the user experience, allowing businesses to see the need to secure their cloud assets as well as their customers' desire for convenient and seamless technology.
Given the recent increase in the number and severity of cyberattacks, it's unlikely that the cyber security landscape of the future will be any more volatile than it is now. In light of this, decision-makers and enterprise IT departments would do well to think strategically about deploying robust security systems based on a Zero Trust security system.
Learn more from Cyber Security and read In 2022, Here Are Some Cybersecurity Tips For Young Startups.