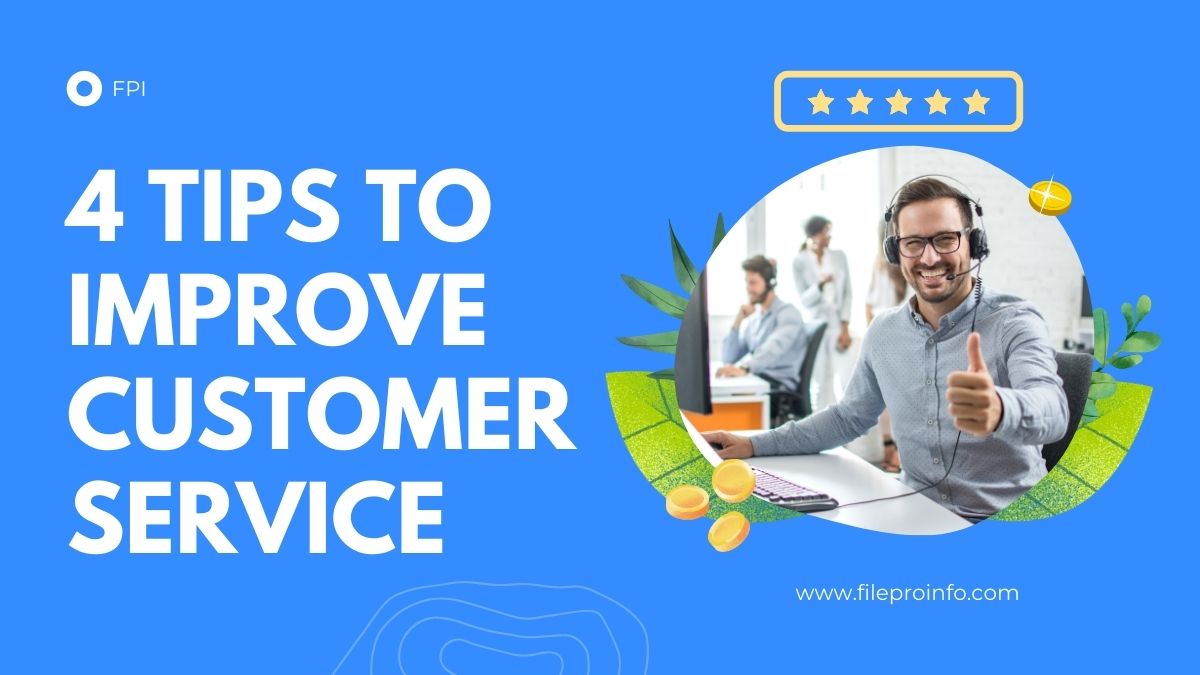 Establishing a solid customer support system is one of the most difficult challenges for new small businesses. When a business is new, it's easy to become so focused on the product (Read: 5 Points to Consider When Planning Your First Product Launch) that you forget to consider how to best serve your customers. It is critical to consider customer support from the start because an investment in support will pay dividends in terms of customer satisfaction and retention.
Excellent customer service does not have to be complicated or innovative. The best customer service is not about having the most up-to-date methods, but about being rooted in the fundamental principles of service that have guided interactions with clients for years. Everything revolves around the customer and finding a solution that meets their desires and needs. It is critical to embrace these fundamental concepts because a customer-centric approach will improve your business and profits.
1. Pay attention to your customers
Although it may seem obvious, the most important thing a small business owner can do to provide excellent customer service is to listen to the customer. If used correctly, customer feedback can be a valuable tool and ignoring it is one of the biggest mistakes a new small business can make. Feedback informs a company about what is and isn't working about what you offer, and it can also help guide product innovations. Listening to feedback also aids in the development of a trusting relationship with the client. It boosts loyalty, which is important for both driving repeat business from existing clients and attracting new clients to the company and product.
Read How to Increase the Visibility of Your Small Business and Gain New Customers.
2. Hire a fantastic customer service team
Investing in their support team is another simple thing that businesses can do to improve their customer service. You must find people who are skilled problem solvers and are enthusiastic about assisting others in order for them to be fully invested in the customer experience. Excellent customer service necessitates having excellent employees to represent your company to your customers. To have an effective customer-driven approach, your employees should care about the customer experience just as much as the customers do. If they don't, your team may end up causing as many problems as it solves.
3. Communicate with your customers
It's also critical to interact with your customer base and learn how they use your product or service. You must understand why your customers are drawn to your company and how you can assist them in making the best use of what you have to offer so that they are satisfied with the results. If your customers regard your company as nothing more than that, they are unlikely to be loyal to your brand. You can keep your customers happy if you understand how your product meets their wants and needs, and happy customers lead to word-of-mouth referrals and business growth.
4. Adopt a company-wide strategy
A whole-company approach to customer service is an underutilized method. Every employee in the company, from the top to the bottom, should be invested in the customer experience. Even if an employee does not directly interact with the customer, they should be concerned about how the customer interacts with the company's product. If you don't care about the people who use your product, you can't expect them to be satisfied with what you have to offer. It is critical to empathizing with the customer and comprehend their frustrations in order to find the best solution for their needs.
You will be able to improve your customer support and your customers' satisfaction with your company and product by applying these fundamental principles. Even if you have an exceptional product to offer, it will be meaningless unless you have a system to back it up. A successful business should strive for long-term success while also maximizing customer retention.
Read: