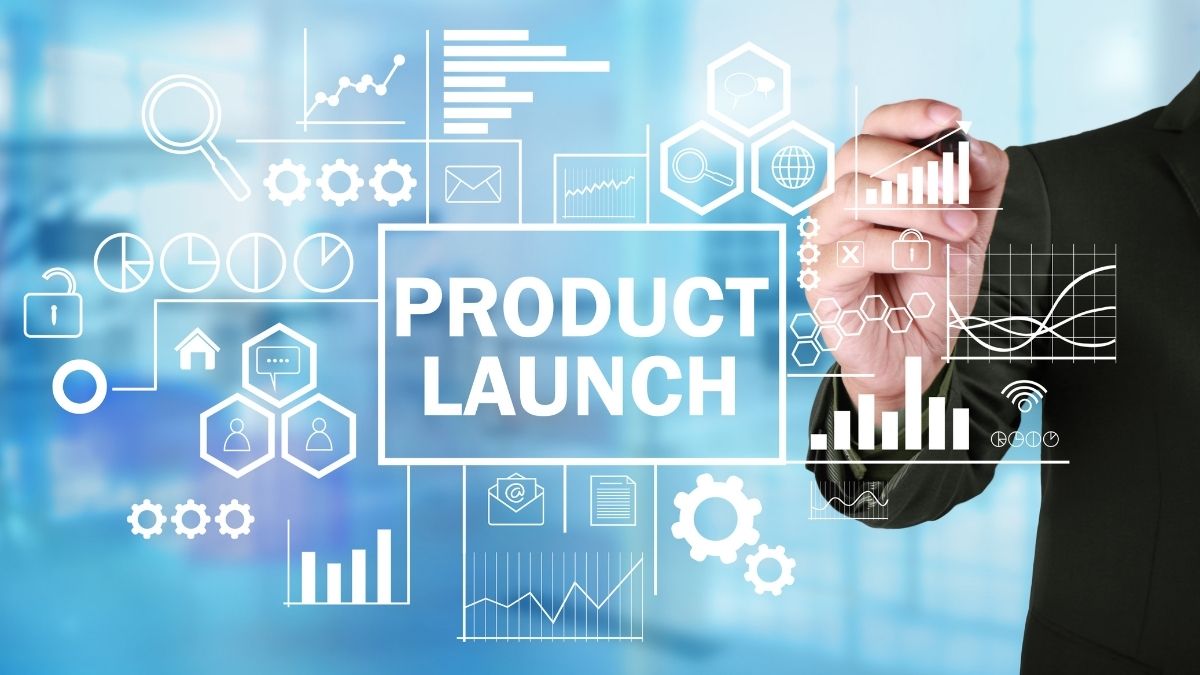 The introduction of a company's first product serves several purposes for the organization. These benefits include providing consumers with the opportunity to purchase the new product and increasing market anticipation for your brand. Furthermore, this approach allows you to collect feedback from early users, which can help you establish a strong reputation in the industry.
After an organization develops an idea, tests it, and determines its readiness to launch, the production of a product begins. To ensure the success of your company's first product launch, you must devise effective strategies for capturing the public's attention. The benefits of this event will quickly become apparent following an effective product launch.
This article will give you some techniques to think about as you plan your first product launch event.
1. Conduct extensive market research
With ever-changing market preferences, most businesses fail due to a lack of market research. As a result, after only a few months in business, they declare bankruptcy and lose interest in further developing their existing product features. As a result, you must concentrate on researching your target customers in order to develop effective strategies that will ensure the success of your startup organization.
This strategy is critical because the platforms, language, and data you'll be attempting to appeal to will differ depending on their location. That being said, you must clearly define your target audience in order to receive appropriate guidance as you develop a marketing plan that will resonate with your local market reach. Furthermore, market research will improve the consistency of your brand messaging, which is essential for organizing a successful product launch.
2. Determine The Event's Purpose.
Defining the mission of your first product launch event is an important consideration. This method will assist you in developing marketing plans before, during, and after the event to ensure successful execution. Furthermore, the goal will allow you to devise backup plans in the event that your first plan fails.
The celebration of your company's first product launch may serve several purposes. These objectives may include making a favorable impression on prospective clients, providing a forum for product discussion, and promoting your brand's personality. As a result, you must consider the event's primary goal to help you determine the main message you want to convey to your guests.
3. Examine Your Competitors
Competitor analysis is essential for understanding who your competitors are and what they offer. You can use this knowledge to develop marketing strategies based on their strengths and weaknesses, which will help your first product perform better. Furthermore, this technique identifies existing brand differentiators, which will assist your new product in standing out from the competition.
For example, you can assess their existing product features by purchasing their offerings and comparing them to your own. Examine the quality and note which features you like and which you don't. Furthermore, you may want to consider following their pages on various channels or watching their virtual shows to gain a better understanding of how they conduct business.
4. Offer a free trial period
Getting exposure for your company's first product can be difficult, especially given the abundance of similar products available online and in stores. Regardless of the product type you're attempting to sell, offering a free trial to your prospects is the only way to entice your market to try your product. This strategy is an excellent way to generate your first large sales and encourage word-of-mouth advertising for your product.
You can offer a free trial prior to the launch of your first product and invite them to your virtual launch event. This strategy will assist you in building anticipation among your prospective customers and ensuring that your event reaches additional markets. You can also collect feedback from those who will try your product for the first time, allowing you to conduct further development prior to the event.
5. Determine Marketing Strategies
Following the four tips, you are now prepared to choose the best marketing strategies to ensure the success of the product launch event. This technique aids your company in the planning of your first product's social media campaigns. So, here are eight common marketing strategies for ensuring the success of your product launch event:
Conduct a free launch giveaway by enlisting the audience in social media challenges.
Use search engine optimization (SEO) to increase the organic visibility of your website.
Post shareable content on a regular basis to keep your audience interested before the event.
Keep in touch with your prospects by keeping them up to date via their emails.
Create a referral program to attract more potential customers quickly.
Establish relationships with influencers in order to reach their existing loyal fans.
By carefully selecting employees, you can ensure the consistency of your customer service.
Prepare answers to frequently asked questions (FAQs) so that you can easily provide them to your audience.
If you do not intend to use social media platforms for your first product launch, you will miss out on a number of opportunities. If you're new to online marketing, consider hiring a professional team to help you establish your online presence. By doing so, you can ensure your company's growth even after your first product launch.
Key Takeaway
With ever-increasing product competition, startup entrepreneurs must improve their techniques to increase their chances of success. Having said that, you can use these five tips to help you promote your first product to a larger audience and build brand loyalty over time. Create a strategy to improve the efficiency of your launch event.
Learn more from business and read How To Choose The Right Social Media Tools For Your Business.