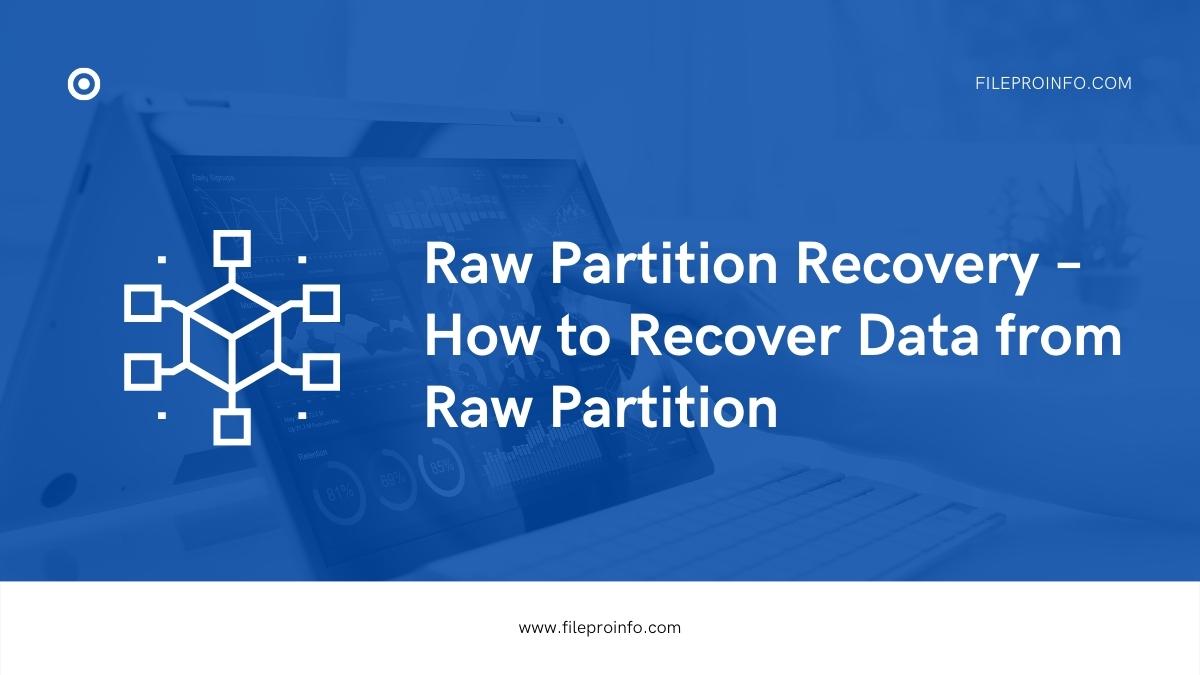 Raw is the hard drive's status, which file system errors may cause. Unlike typical file systems like NTFS, the raw file system cannot be read and recognized by the Windows system. What's more, when your partition is raw, it is proper that you will lose files in it. It is urgent to recover raw partition, especially since you store various crucial data, such as business documents, contracts, data analysis files, etc. You can refer to the prone methods to learn how to recover data from a raw partition and then fix the raw hard drive.
Method1. Recover Raw Partition with CMD
Don't panic if your hard partition turns into raw. In the first place, you can try to use the Windows system command to find important data in it. It is not complicated to operate. The CHKDSK /R command can check and repair disk errors, locate bad sectors on RAW hard drives, and recover readable files from bad sectors as much as possible. However, this method cannot guarantee 100% repair of the raw partition and cannot ensure complete preservation of the files. Check how to recover raw partition with the CMD on Windows.
Benefits of using this method
Quick to fix the raw partition
Completely free to access
Recover data without downloading extra software
Flaws of using this method
The success rate is uncertain
Feasible to lose data during the conversion process
Step1. Press Windows + R on your keyboard to run the command as an administrator.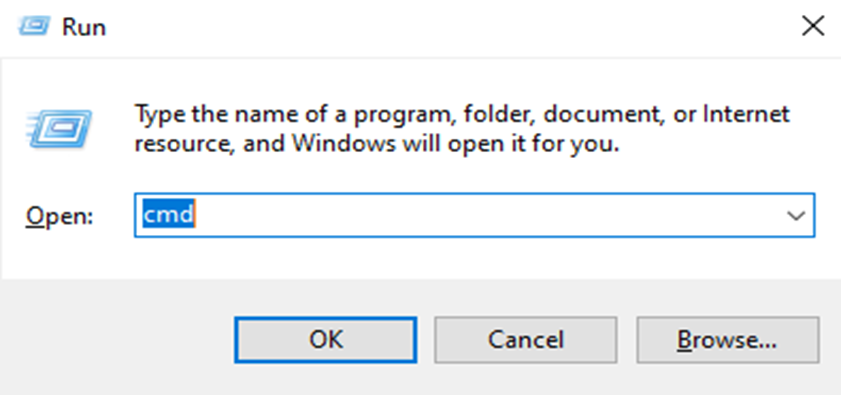 Step2. Type in Diskpart and press the Enter button. Then type in G: /FS: NTFS to convert the raw partition to the standard situation.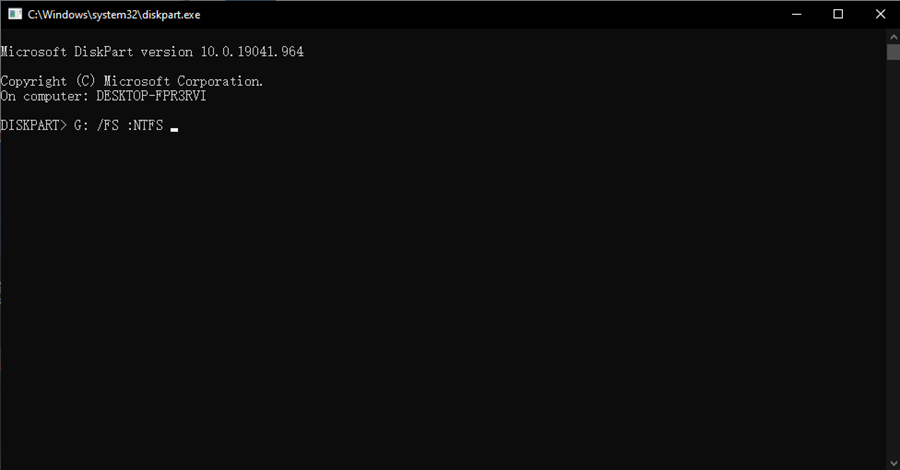 If the above solution doesn't work on your device or cannot help you retrieve all data from a raw partition, you can turn to other efficient methods. Another solution to recover raw partitions is to use professional data recovery software. This kind of software allows you to retrieve data from the corrupted hard drive as much as possible. It is effective, but most data recovery tools are charged. Fortunately, we found a free data recovery that can solve your troubles now. Check how to restore data with it in the following part.
Method2. Recover Data from Raw Partition with Data Recovery Software
After searching for a long while, we'd like to recommend you this WorkinTool Data Recovery. Surprisingly, it is entirely free to use with no restrictions at all. It is new to the field and provides a long-term free trial for its new users. Its quick scan function helps you scan and recover data from a raw partition in seconds. It also supports batch recovery, saving your precious time to the greatest extent.
You may be concerned about the privacy security issues of several free data recovery software. But this software deserves trust, for it is launched by a versatile tech company, WorkinTool, which has over ten years of experience coping with office files. The WorkinTool Data Recovery software is now compatible with the Windows system. Windows users can pick it to recover data from a raw partition.
Benefits of using this method
Free to recover files from hard drive
Batch recovery is feasible
Quickly scan and recover documents
Guarantee data security
No watermarks on the recovered files
Flaws of using this method
Refer to the following exhaustive steps to recover data from a raw partition.
Step1. Open the WorkinTool Data Recovery. Hit Disk& Partition Recovery on the user interface.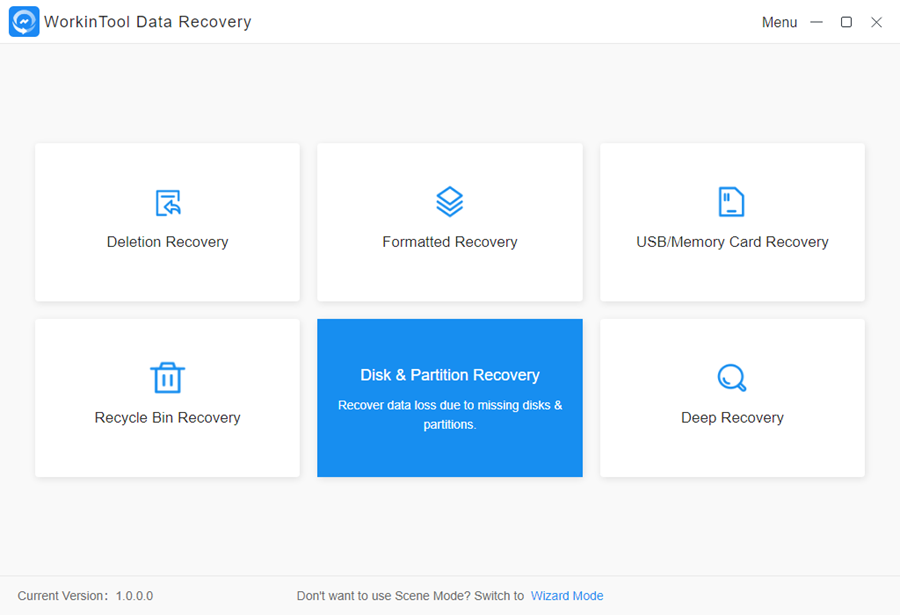 Step2. Select your raw partition to scan, filter the scanned files or select all files to recover.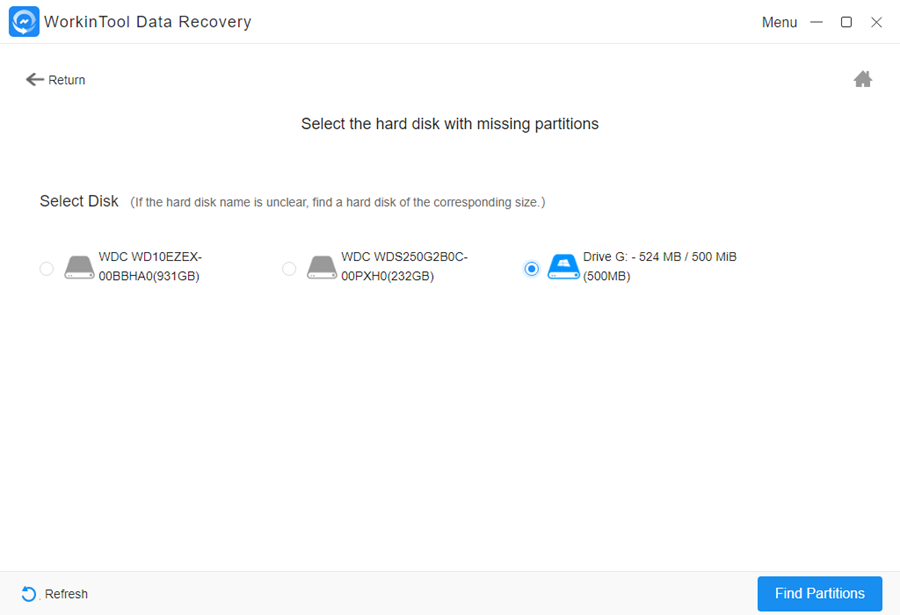 Step3. Press the Recover button, then choose a new folder to save these recovered files. Then paste Sure to start recovering.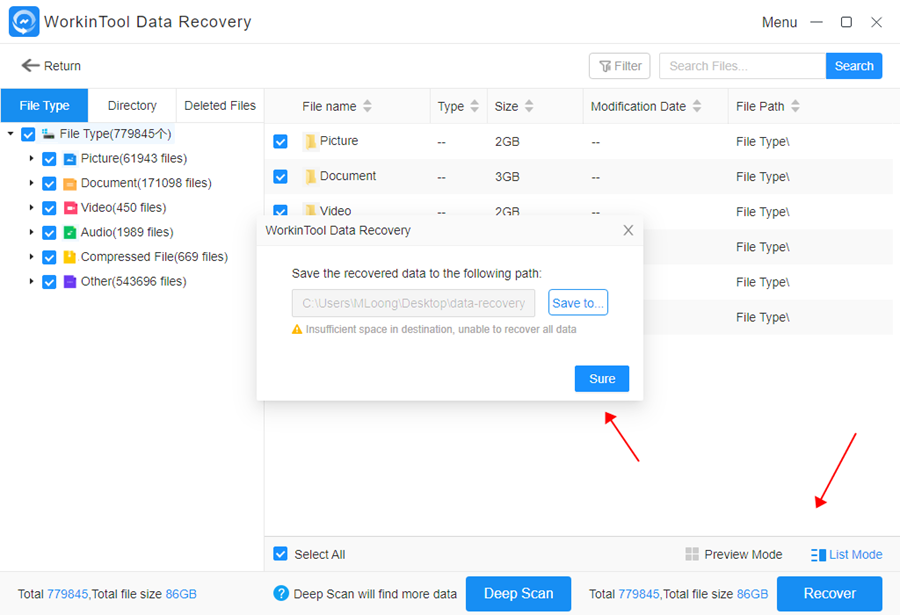 After backing up files from a raw partition, you can choose to format the hard drive and then transfer data to the fixed partition again. On the Windows system, it is effortless to format a partition. Then, open File Explorer, choose This PC, and right-click the target partition. Choose Format. In this way, you can recover raw partitions without losing data.
Bonus: What Makes a Partition Raw & How to Avoid
Several factors may cause a partition raw. Some common reasons are virus infection, improper plug-in and out, incorrect repartition, bad sectors, etc. After the above situation occurs, your hard disk may change from its normal state too raw. When connecting it to your computer, it cannot be successfully recognized and viewed by the Windows system. Therefore, we must act appropriately in daily use to avoid a raw partition.
To avoid your partition becoming raw, you can:
Check the partition regularly
Operate the external partition properly
Avoid repartition at random
Don't interrupt the formatting process
Wrapping Up
After scanning, you may have learned about how to recover raw partitions. To conclude, you can first try to use the CMD to convert the partition to NTFS. However, the success rate of recovering data with this method is limited. Another way is to use free data recovery software and then format the raw partition. The most thing that needs to be paid attention to is that you'd better check the partition regularly to avoid this kind of trouble.