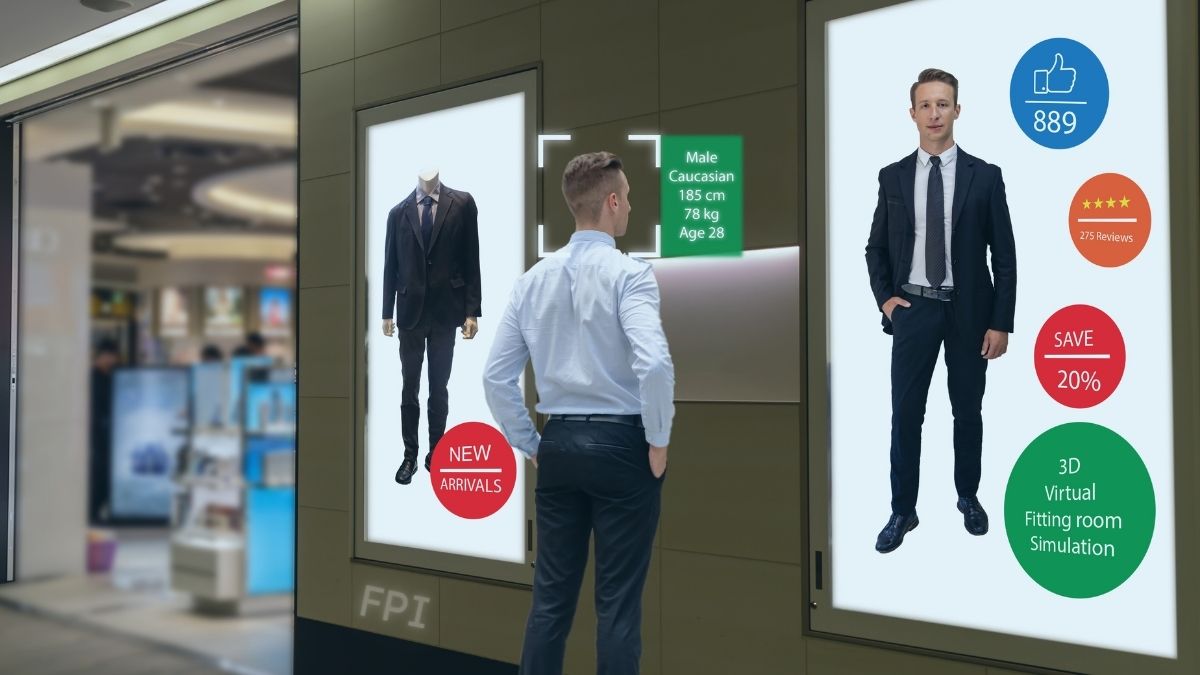 When you ask business owners what marketing strategy they believe brings them the most success, many will say digital signage. Though it's been around for many years, digital signage remains surprisingly underutilized by business owners.
It's startling because digital signage is one of the most effective marketing methods available to us. Digital signage helps businesses:
Achieve brand awareness. Brand awareness is one of the most essential facets of marketing. According to Visix, digital signage is 47.7% effective at raising brand awareness. 
Reach more customers. In public, digital messages reach more people online than videos.
Capture more attention. Digital marketing content inarguably captures more attention than static messages.
Produce and deliver highly memorable messages. Digital marketing messages are remembered up to 75% of the time. Static, one-dimensional messages, by contrast, are rarely ever recalled in detail. Although they're not common, digital billboards along the highway enjoy an exceptionally high rate of recall.
These benefits can also be realized from other marketing strategies, but they're more effective with digital signage. There are, however, several benefits unique to digital messages:
Initiate interaction. In the form of touch screen monitors, digital signage can be used to create interactions with consumers. Getting a consumer to interact greatly increases the chances of conversion.
Reduce wait times. Businesses use digital signage software to manage lines, queues, and waiting rooms. An example is self-service kiosks which assign people numbers and print tickets while displaying ads or other messages to the waiting individuals.
Catch interest at key times. When you're delivering marketing messages, timing matters. For instance, direct mail marketing captures attention when people are at home and examining their incoming mail.
Direct mail is effective, but digital signage can do something no other marketing message can: capture a person's attention when he or she is in the store and about to make a purchase. For example, a screen strategically placed near certain products can be used to influence a purchase at the exact moment the consumer is deliberating over a purchase decision.
With digital signage, you can get creative with your messaging, visuals, audio, and interactive applications. You can't do this with physical marketing materials.
The digital signage market is growing
Every year, more businesses are boarding the digital signage train. It's not just a passing fad or trend – it's a long-term, sustainable marketing strategy.
Digital signage is employed by just about every industry, including retail, health care, corporate, transportation, education, banking, and hospitality. According to Grandview Research, the digital signage market was valued at $5 billion in 2020 and is expected to grow at a rate of 6% through 2028.
Successful businesses employ a well-rounded digital marketing plan
Digital marketing contains many different components, including:
Content marketing. Getting your content published on other sites is part of SEO, but it's also a great strategy to generate traffic and leads.
Search engine optimization (SEO). SEO is required if you want your website to rank in the search engines for searches related to your business and industry.
Pay-per-click (PPC) advertising. PPC ads are the most direct form of digital marketing, since you can target specific demographics and get immediate clicks and/or conversions.
Remarketing/retargeting. Remarketing refers to delivering PPC ads only to people who have previously interacted with your ads.
Display advertising. A form of PPC ad, display advertising displays your ads on other people's websites.
Partnerships. Building partnerships with other businesses is critical for building your brand reputation and garnering support.
Affiliate marketing. Taking on affiliates who sell your products or services is a great way to generate sales without having to do any extra work.
Email marketing. Email lists are a must in every industry. You need to collect email addresses so you can market your products or services to the most promising prospects.
Vlogging. Having a YouTube channel (or posting videos on another platform) is an ideal way to reach people and educate them in a way that helps to build your brand's reputation.
All these components are worthwhile for getting results. But none is as effective as the marketing strategies you can deploy using digital signage.
Take your digital marketing strategy to the next level
From 2021 on, businesses will want to take advantage of every digital marketing strategy they can find. Traditional marketing isn't dead, but it's being overtaken by digital technologies.
All digital marketing strategies are likely to increase in value over the coming years, but few are apt to be as effective as digital signage. Whether you need to educate consumers, influence purchases, or collect email addresses, digital signage will help you level up your success.
Learn more from Business and read How to Identify The App Used In A Shopify Store.