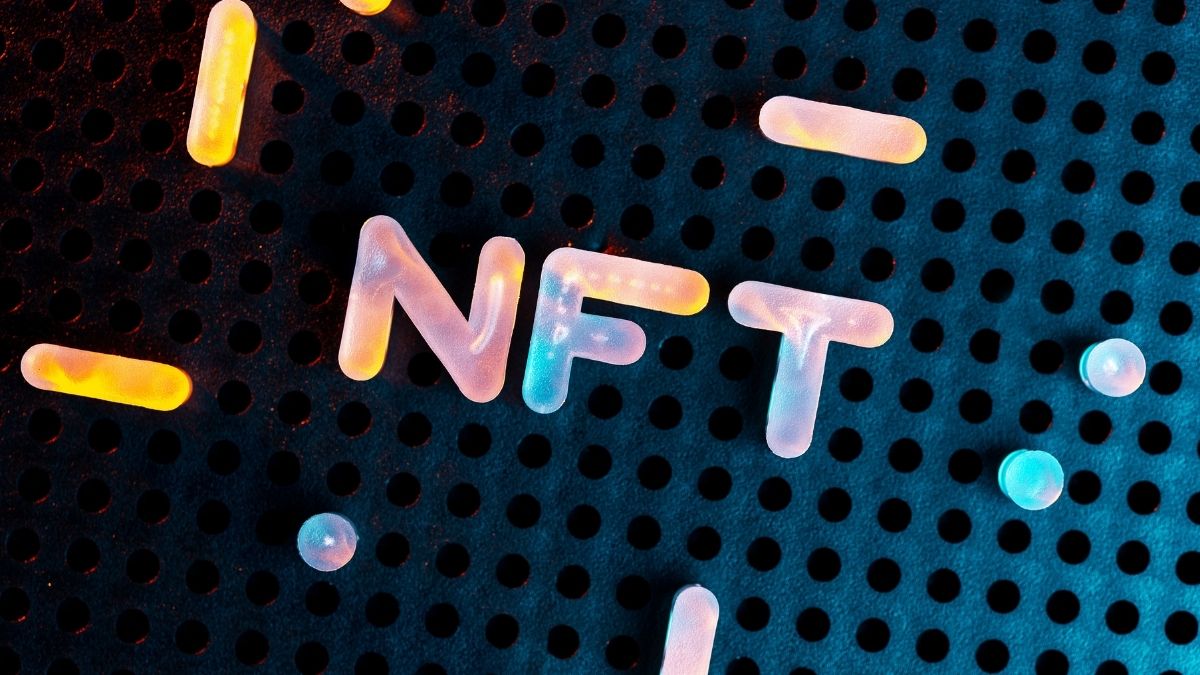 Blockchains have been regarded as a game-changer since their introduction as an academic concept in the 1990s. When they were first implemented through the legendary cryptocurrency Bitcoin, they did indeed change the way finance was perceived. People became enthralled by the prospect of digitalizing life in the way that we had previously imagined through literary content. As time passed, such a line of thought increased the standard and range of blockchain applications. Then, one by one, more cryptocurrency-related applications began to operate.
More blockchain-based applications, such as non-fungible tokens (NFTs), decentralized finance (DeFi), metaverses, and decentralized autonomous organizations (DAOs), were also successfully implemented.
Non-fungible tokens, in particular, have attracted a sizable market after their sales skyrocketed in a matter of months. Even though early NFT adopters, creators, and celebrities have been credited with much of the success, the real credit goes to NFT marketplaces that handled the sudden surge well.
As a result, in the current crypto world, running an NFT marketplace could be a great business opportunity. However, owning such a platform necessitates a great deal of patience and diligence, as building a community around your platform necessitates a lot of work right from the start.
What is the purpose of the NFT Marketplace Platform?
People can buy, sell, and trade assets backed by non-fungible tokens on an NFT marketplace (NFTs). They've been orchestrating an impending role in driving NFTs to the current levels. Art, music, video clips, in-game assets, trading cards, memes, profile picture punks, and other NFT assets can be found on these platforms.
Some NFT marketplaces specialize in horizontal trade, selling a variety of NFT assets to a broad audience. Others concentrate on running a vertical trade platform where specific NFT assets aimed at a specific audience are listed.
OpenSea, Rarible, Solsea, and LooksRare are examples of horizontal NFT marketplaces. SuperRare, Foundation, Sorare, Decentraland, NBA Top Shot, FanCraze, and Jump are examples of platforms. Trade markets are those that cater to a specific group of people. These marketplaces typically accept cryptocurrencies as payment, though a few accept crypto stable coins and fiat payments to expand their customer base.
What is an NFT Marketplace's User Flow?
Users must first create an account on the portal, regardless of whether they are buyers or sellers, and connect their crypto wallet or deposit cryptocurrency into the built-in wallet.
The seller should then create NFTs to support their digital assets. They must provide enough information about the NFT, including its specifications, cost (opening bid price/fixed price), deadline, and benefits.
The NFT asset will be moderated by the marketplace administrator, and if the items comply with all of their rules, they will be listed on the selling portal. For a fee, the platform can also display the NFTs on the main page.
A potential buyer examines the NFT and the details before placing a bid or agreeing to pay the price stated. The amount of the bid is deducted from the buyer's cryptocurrency wallet.
If the seller is satisfied with the offered bid or the deadline has passed, they can accept it, which releases the NFTs to the buyer and transfers the money to the seller.
A transaction fee, in addition to the gas fee, may be charged during the transaction, with many different combinations possible. Fees are usually calculated as a percentage of total sales. The funds will be used to maintain and operate the platform.
Important Characteristics of an NFT Marketplace Platform
Storefront – The user-facing portal should include all relevant information about NFT assets, including descriptions, ownership history, bids, previews, and more.
Search Engine – The marketplace should have an advanced search feature that allows users to quickly find the NFT items they require. Faster execution is critical here because the user experience is heavily influenced by it.
Filter and Sort Options – The NFT marketplace should include a robust filtering system so that users can quickly find relevant results and sort them according to their preferences.
Creators on an NFT marketplace should be able to easily mint and list their NFTs through a listing portal. Sellers and creators should be able to list their NFTs on a dedicated portal by providing necessary details such as descriptions, sale mode, and tags.
Status Portal – A seller will find this feature useful when listing their NFTs for sale, as moderation takes time. It will help a seller who is looking to sell a collection of NFT collectibles.
Buyers on the NFT marketplace should be able to easily place bids and keep track of the current status through a bidding portal. Setting a deadline is important because it increases interest in the NFT items auctioned on the platform.
Crypto Wallet – A crypto wallet is a must-have feature for any NFT marketplace because it is used to process transactions. Although users can sign in with their wallet, it is recommended that they use a built-in wallet for security and to provide a seamless experience to platform users. You can either create it from scratch or work with a well-known wallet provider such as MetaMask or Coinbase.
Ratings and reviews – These features are essential for buyers to determine which sellers are the best before making a purchase. Newcomers to the NFT world, in particular, will feel at ease when they can assess the value of an NFT item based on the ratings and reviews provided.
Step-by-Step Instructions for Building an NFT Marketplace Platform
Ideate – The first step in creating an NFT marketplace, like any other startup project, is to thoroughly plan for it. Consider all of the variables that could affect your decision. Business, target market, niche, competitors, solution, features, marketing, payment, and technologies used are all factors to consider. Then, based on all of your plans and decisions, create a whitepaper that will assist you if you require funding.
Design – After you've finalized your NFT marketplace business plans, you should begin designing your platform. Create the user-end screens using the necessary technical tools, such as web.js, HTML, and React. Ascertain that the user interface (UI) provides a completely immersive experience (UX). Get feedback from a small group of people and put it into practice later.
Develop – Once the user-end portal is complete, it's time to work on the back-end, which will support all of the front-end functions. Use advanced blockchain coding techniques like Solidity, Python, C++, and Java once more. You should also create smart contracts for NFTs, and native tokens for your platform, and integrate your platform into the blockchain network during this stage.
Test – After you've completed full-scale development of your platform, you should put it through rigorous testing. Alpha and beta testing should be done with a small group of users and automated test cases repeated several times. Errors should be fixed as soon as possible to ensure that the final platform is bug-free.
Launch – Now is the time to make your platform available to the general public. Make sure you have a ready user base by using a variety of marketing methods. Offering great benefits to early users is a great way to build your initial user base. It's also critical to have a variety of communication channels for your business so that you can get valuable feedback. To stay current, upgrade your platform on a regular basis based on feedback.
What's the Difference Between Using In-House Developers and Hiring a Professional Firm?
Fundamentally, both options provide the platform you requested, though there are numerous internal differences. Because blockchain technology is still in its early stages, finding in-house developers with sufficient experience developing blockchain applications is difficult.
Furthermore, whether hiring full-time employees or freelancers for the duration of the project, the costs of employing them are significant because their work experience demands higher rates.
A few companies, on the other hand, excel at developing NFT marketplaces and have a team of experienced professionals. Such companies can design the platform to your specifications while ensuring that no fundamental aspects are overlooked.
The costs of using these outsource companies are also lower than having developers work under your supervision. A few Asian regions have recently emerged as blockchain hotspots, with a large number of skilled blockchain developers forming the backbone of some of the region's pioneering development firms.
Thoughts in Condensation
As a result, we can say that an NFT marketplace is one of the most profitable blockchain business ventures. In terms of development options, it all depends on your goals and constraints, though working with a seasoned development firm sounds ideal.
With the world beginning to embrace NFTs, it is only natural that new niches will enter the NFT world, resulting in the launch of more unique marketplaces.
Learn more from NFT and read What are the Best NFT Marketplaces in 2022?