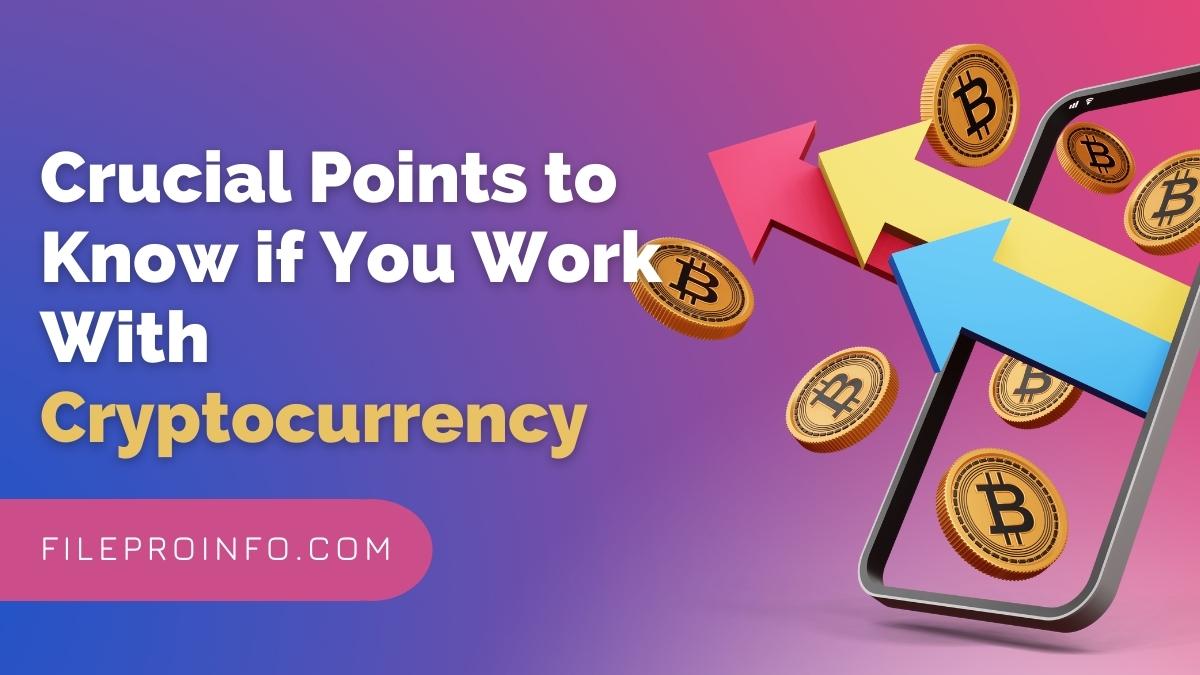 Digital assets are the newest revolution in how we look at that which makes the world go around, money. Crypto is the latest trend that has taken over the world and has transformed the way we think about money, especially, but also how information sharing and business can be conducted completely differently via the blockchain. As wonderful, dreamy, and "democratic" digital assets may be compared to the crumbling financial world system, the opposite is also true. Owning digital assets in itself is a danger, as is meddling with crypto exchanges if you do not know what you are doing. Furthermore, the potential for your virtual currency to be stolen is very real, as is damage caused by your irresponsibility. You might simply fall for one of many, very sophisticated crypto scams, which are trending this year. If you own or deal with crypto, you should inform yourself about crypto scams if you haven't already!
We knew nothing about this new technology called the blockchain, which was unearthed when cryptocurrency came about. It is something that will undoubtedly change the way transactions are made, business deals are closed, and even how we vote. Entire smart cities are being built with crypto and other blockchain features that promise a fairer, more efficient, and better world that will throw out shady middlemen and remove the need for third-party organizations.
At present, hundreds of billions of dollars in cryptocurrency tokens such as BTC (Bitcoin), ETH (Ethereum), and hundreds of varieties of "alt-coins" are circulating across mega exchanges, making people earn money (and lose) like never before. The ability to play with money has never been so free and unmoderated before, thanks to the blockchain. However, there are several issues there. The three main issues with digital assets would be that, for one, people still don't trust the system entirely and hold off on investing in what some call a "pipe dream."
The second issue is that hackers know how to disrupt and steal these assets, proven by countless intrusions to crypto exchanges resulting in billions of dollars lost. Third, since people usually store their digital assets on an external device such as a USB, these can simply be physically lost and there is no coming back from those horror stories.
Between 2020 and 2021, when Bitcoin had its crazy bull market run, the number of scams and hacks surged by almost 200%.
If you are going to enter the world of cryptocurrency (or NFTs for that matter) you must be aware of the risks that come with that, among which are crypto scams.
What is Cryptocurrency?
Cryptocurrency is a digital currency revolution that revolves around the supposed (and yet unrevealed) creator of also supposedly Japanese descent, known by the pseudonym Satoshi Nakamoto. It was between 2008-2010 that the first instances of cryptocurrency known as Bitcoin came into existence (when the whitepaper was released).
The creator had appeared on forums following the release of the whitepaper detailing Bitcoin and Blockchain technology, after which he disappeared and was not seen again Slowly, speculation stopped and real-world utilization of the world's first digital currency grew into a multi-million dollar market.
Today, cryptocurrencies have real-world value and can be exchanged into FIAT currencies such as the EURO and the Dollar. FIAT currencies are government-issued, printed paper currencies that we all use to this day that are not backed by physical goods.
Today, anyone can invest in cryptocurrencies by becoming a member of a crypto exchange, but most of the time a user needs to pass a KYC identification check before that happens. You can even buy crypto if you have a PayPal account. The crypto market is truly a free, utopian approach to money that many people have made enormous profits off of.
It's a matter of how intelligently you play the market and how quickly you can react to bear and bull fluctuations. This is especially true of people who had bought Bitcoin at the very beginning, which is now worth thousands of percent more than what it was initially. It is not uncommon in some countries to buy houses with cryptocurrencies.
It is important to note that investing in cryptocurrency is risky, and the market has always been extremely volatile. In a way, it is like the stock market, only much more unstable. Some even say that the end of the cryptocurrency bubble is coming soon, although that like anything else remains to be seen.
How to Avoid Cryptocurrency Scams
There are several cryptocurrency scams to watch out for if you have already invested in the system. These range as follows;
Email impersonation phishing scams
Spoofed websites (fraudulent websites)
Impersonation over the phone such as tech and security support scams
Social media crypto giveaway scams
Extortion and blackmail via crypto payments
Business and investment crypto scams
There is evidence that a wide variety of scams and socially engineered techniques are used by cybercriminals to siphon your valuable digital assets from you at any cost. This comes as no surprise because making quick monetary gains has never been easier for cybercriminals now that digital assets are a thing.
Perhaps most important of all is never to fall for anything that seems suspicious over email or social media, or telephone, that urges you to make payment to a digital address. Second to that is the importance of using trusted exchanges like Coinbase and Finance, for instance, and avoiding unknown exchanges.
Third, the way you store your crypto is extremely important, in that you should not store it on your computer (let alone a browser plugin wallet) but on what is called a "cold wallet" which is a special USB like the Nano Ledger that you can keep safely stored somewhere. Remember to make very long and difficult, unique passwords a habit, especially across your financial accounts (and your sensitive accounts in general where you may store private information).
Finally, avoid hacker interception by not using public WiFi hotspots for your crypto transactions, but opt for your secured home network or a business network that is verified.
Learn more from Cryptocurrency and read Do You Have to Pay Taxes on Cryptocurrency?