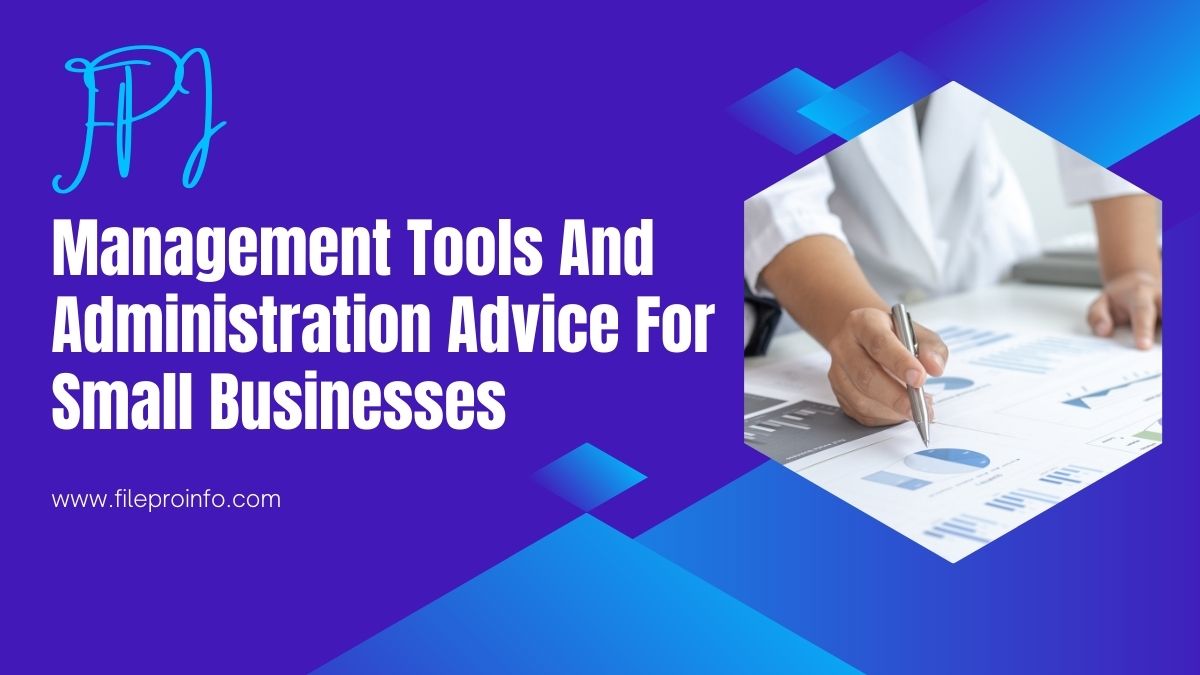 If you run a small business that's growing, you'll soon realize the need to automate some of your business operations by adopting available tech tools and techniques.
In this article, we'll walk you through some of the basic management tools that can make running your business more efficient.
You may need to hire professionals to implement some of these tools. If you need financing for that, there are several options, including microfinancing, to help you out.
Basics Of Management And Administration For Small Businesses
Managing your small company refers to how you coordinate all the components of your business to reach your desired business goal.
Small business management entails:
Drafting a Busines Plan to guide the operations and expectations of the business.
Hiring and retention of competent workers to realize your business targets.
Managing your finances to ensure you do not run out of cash.
Separate personal money from business finances.
Streamline your business operations to reduce wastage and maximize production efficiency.
Embrace cost-cutting measures
Determining your funding needs by evaluating and anticipating borrowing needs. Assess if you need to apply for Equipment Financing, Microloans, or Small Business Loans.
Grow leaders by training and delegating duties.
Invest in impactful marketing to expand the business.
Great Management Tools You Should Consider
1. Email Marketing Tools
Email marketing is one of the best ways to send highly personalized messages to your target audiences.
As your business grows, running a manual email campaign becomes cumbersome. That's when you need to adopt the right Email Marketing tools like MailChimp.
Benefits of automating your email marketing:
It helps you to build a subscriber base.
You can easily segment your subscribers depending on their demographics, behavior, or product type.
Allows for the automatic scheduling of email communication that can be autogenerated.
It has tracking capabilities that show the level of impact of an email marketing campaign.
It's cost-effective with one of the lowest marketing ROIs.
2. Tools For Communication & Collaboration
Step into the modern communication and collaboration space by adopting cutting-edge tools that are agile and forward-leaning.
As technology advances, small business owners should increasingly embrace tools that allow for instant chatting, real-time virtual meetings, and data sharing.
Automated text messages are a great option when it comes to connecting with clients instantly. Companies can send texts at precisely the right moment, at any time, with no extra effort. Business communications have never been easier, since SMS automation enables you to fire off text messages automatically depending on particular customer behaviours or events.
Leading communication tools include Zoom, Microsoft Office 365, and Google Meet.
Most of these technologies are easy to use if you have a basic understanding of the internet. The installation and use are straightforward.
3. Project Management Tools
Tracking the multiple aspects of a business project can be stressful for any small company owner. That's because the business owner is already overwhelmed by other business functions such as sales and managing staff.
Project management tools remind you when crucial project milestones are approaching. These tools allow you to digitally track progress among various team players working on a project.
Asana, Trello, ClickUp, and ProofHub are excellent project management tools worth trying.
These tools are convenient to use as you can access them remotely on numerous mobile devices. The benefit is that you can track your projects whether you're at home or traveling.
These tools can automatically create reminders, track progress, or schedule appointments.
4. Accounting Tools
Many small business owners will find an online accounting package cheaper than hiring an accountant on a full-time basis.
Accounting tools help you perform the bookkeeping roles of your business, including;
Income and expense tracking
Raising invoices
Processing employee expense claims
Generating the relevant documentation to prepare for company tax returns.
Common accounting software: QuickBooks Online, FreshBooks, Wave, and Xero.
Most of these tools are easy to use and seamlessly integrate with other digital apps and software that you may already be using.
5. Other Administrative Tools Worth Investing In
With appropriate examples, here's a list of administrative tools worth considering for your small company.
Customer Relationship Management (CRM); HubSpot
Human Resource Management Software; Zoho People
SEO Tools; AhRefs, SEMRush
Data Storage Tools; Google Drive, DropBox.
If you need financing to acquire and install these tools, several options include microloans from online lenders.
Different Types Of Administrative Tasks In A Small Business
Here are some everyday administrative tasks that may be found in a small business:
Managing phone and email communication
Scheduling office business meetings
Routine bookkeeping activities
Onboarding new hires
Storing and retrieving organizational data
Conclusion
Inject a new efficiency level at the workplace today by adopting the right tools to automate your business processes.
Learn more from business and read How To Choose The Right Social Media Tools For Your Business.