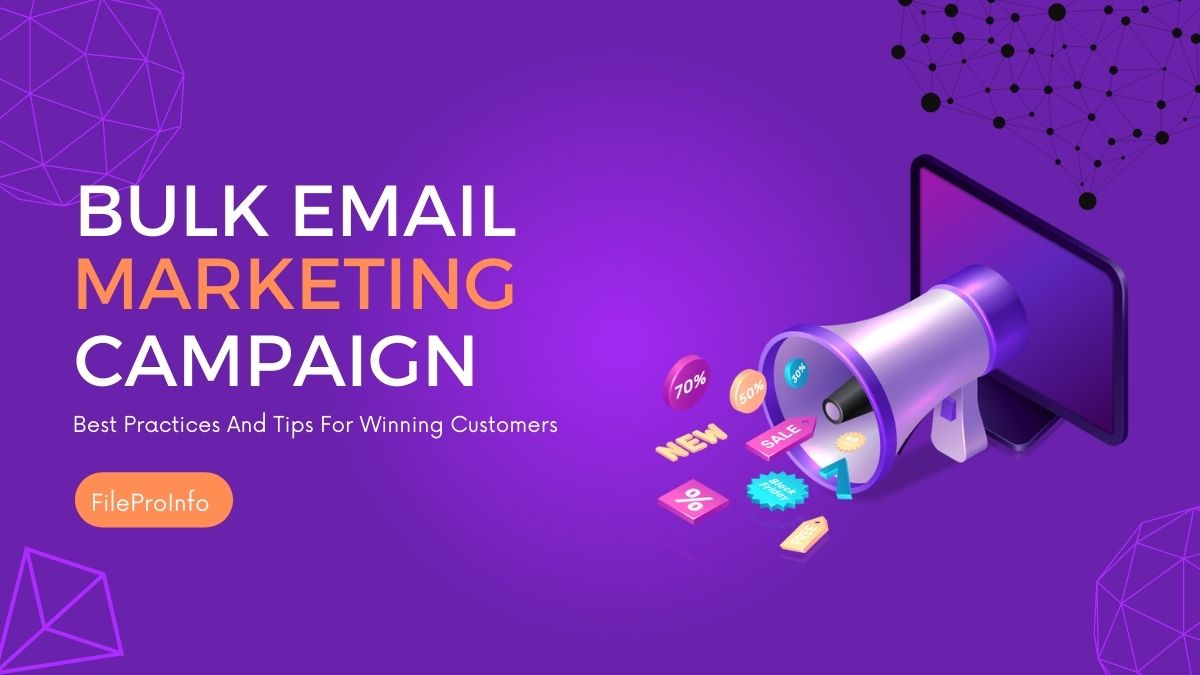 Wondering how to run a successful email marketing campaign? Can't figure out if your email marketing strategy is working?
More than 300 billion emails are sent out every day by thousands of businesses across the globe. So, it's no secret that your targeted recipients have their hands and inboxes full of promotional emails, newsletters, and more.
So is an email marketing campaign still worth all the hard work?
In a study by Ungapped, more than half of the marketers ranked email marketing as the second most effective digital channel.
How do you stand your email collateral stand out from the crowd?
First, let's start with a brief reminder of what mass email marketing means and why it's gaining popularity among marketers. And afterward, we'll explore some tried-and-tested email marketing practices.
Bulk Email Marketing – What's In It For You?
Bulk email marketing (aka mass email marketing) is a promotional technique used to send persuasive materials to a large audience in hopes of converting them into sales.
It involves sending emails to multiple recipients and segmented groups, all at once.
Advertisers often opt for a bulk email service to get the most out of their marketing efforts. These bulk email software and services send targeted emails to prospective customers in large numbers, hoping that the message sticks.
The Campaign Monitor research revealed that when email marketing is done right, it produces phenomenal results that can be as high as 4400%. That's $44 for every dollar you invest in email marketing. In other words, they are 44% more effective than any other channel in persuading audiences and converting them into actual customers.
Converting Leads Into Customers Using Bulk Email Marketing
Despite the prominence and growth of other communication channels such as chat apps, email is still an integral part of appealing to 4 billion users.
Here are some strategies to get the most from your bulk marketing efforts:
1. Create A Standardized Layout That Appeals To Everyone
An aesthetically pleasing email has the power to build strong first impressions, so your recipients read the whole email and convert into paying customers. The way you design your email directly impacts readers' perspectives about your brand.
More importantly, layouts must enhance readability and be browser compatible. Not only this, they should be accessible on all different types of gadgets. After all, most of the population is on their smartphones most of the time. What's more, 75% of users access their emails through their smartphones.
It may be a good idea to work with reliable bulk email marketing services that ensure your content fits every electronic device.
2. Declutter Your Mailing List For Accurate Results
Your email marketing list might be infested with outdated email addresses, spammy ones, or non-existent ids.
So, when you activate your bulk email marketing campaign, most of them fail to get delivered, increasing your bounce rate and lowering open rates. Simply put, this undermines your marketing efforts.
Therefore, take the time out to properly update your email list from time to time. Moreover, create a list of email addresses that failed to get delivered in your previous campaign. Don't forget to remove unsubscribes.
3. Enhance Targeting With A Segmented Email List
Segmenting is the process of sorting all email addresses you have into specific categories based on demographics or behavioral characteristics.
Marketers are often faced with difficult and complex choices when it comes to bulk mass email marketing and may have to back their decisions with tons of facts, research, and statistics.
Those who take advantage of segmentation have witnessed a 760% increase in their revenue. Segmenting enables marketers to send their email copy and marketing message to the right audience based on their purchase funnel, ultimately increasing conversions.
4. Optimize Mail Copy Content For Maximum Impact
The only way to get your target audience to open an email is with a catchy yet brief subject line that they can't ignore.
Identify the main message you want to convey to your customers, then develop a creative but short subject title. At the same time, make sure the subject line lets them know what the email has in store for them.
A personalized email subject line increases the open rate by 50%, which is huge.
Besides this, keep your email body short as well, no one has the time to read long, repetitive, boring, wordy text. Even if customers open your email, they will likely remain unread when it is stuffed with unintended or meaningless content.
Another thing to look out for is using spammy triggering words. These are actually keywords that signal email engines to directly send your email to the spam folder. So, never include these suspicious phrases or words in your email copy.
5. Don't Forget Tracking Metrics
One of the best ways to understand and measure the success of your mass email marketing campaign is through tracking metrics. As a marketer, your best way to gain vital insights is by tracking email metrics.
For instance, knowing how your customers interact with email will ultimately help create much more focused and compelling email copy. What's more, it will highlight areas that need attention and sections that could use a bit of help.
The three primary email metrics to get started with include:
Response rate
Unsubscribe rate
Open rate
Track these email metrics on a daily basis to evaluate the performance of your email strategy, identify unsubscribe addresses and determine daily open rates. All this allows you to have a focus-driven approach to your bulk email marketing.
Moreover, this feedback provides insights for planning your next mass email marketing campaign.
In Conclusion
You can do so much with bulk email marketing campaigns only if you know how to utilize them at their maximum capacity. Online mass email marketing services help boost your brand's image, build a strong customer base, and run a successful bulk email marketing campaign.
The tools available today help automate the entire process of segmentation, sending emails, and recording KPIs.
Now that you know how to run a successful bulk email marketing, start leveraging those to increase your conversions.
Learn more from Marketing and read Five Tips to Write the Best Sales Email You've Ever Sent.