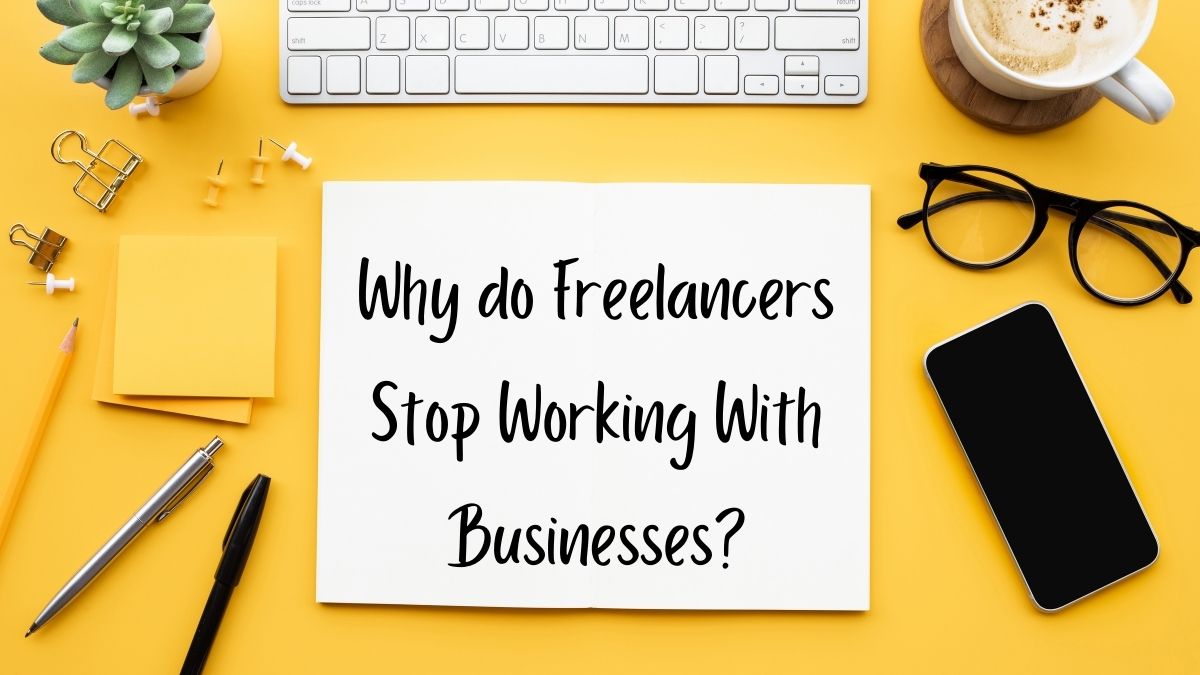 Many small businesses have friendly working relationships with freelancers. Some companies even allow freelancers to move from "contractor" to "full-time team member" status.
Unfortunately, not every business is satisfied with its freelancers, and not every freelancer is satisfied with its clients. As a result, it's not surprising that freelancers frequently abandon clients with whom they don't get along. Needless to say, this can put small businesses in a bind, especially if a disgruntled freelancer was a key component of their operations.
So, if your small business wants to keep valuable freelance talent, you'll need to brush up on the most common reasons freelancers leave.
Communication Issues
Poor communication has an impact on nearly every aspect of business, and freelancing is no exception. Some companies have the unfortunate habit of giving contract workers vague or ambiguous instructions and expecting them to fill in the blanks on their own. Furthermore, not every business owner or supervisor is readily available to answer questions, effectively leaving freelancers to their own devices. Worse, contract workers are frequently chastised for failing to follow instructions that were never clearly laid out in the first place. This type of hands-off communication style is hardly conducive to having one's expectations understood, even though it should go without saying.
Make a point of being as clear and straightforward as possible when outlining project expectations to avoid communication blunders. Remember that a freelancer is not a regular member of your team and thus is unfamiliar with your communication style. Additionally, make yourself available to answer questions and ensure that you respond to all inquiries promptly. The longer a contract worker has to wait for clarification, the more likely it is that a project will be submitted late.
Payment Schedules That Aren't Consistent
Although there are numerous advantages to freelancing, the inability to count on a regular paycheck is arguably the most significant disadvantage. Because many freelancers work on a project-by-project basis, the amount of money they make each month varies. Make sure to consistently submit payments on time to help alleviate some of their financial anxiety. If a contract worker works on projects for you every month, for example, their monthly payments should be processed on the same day each month.
Furthermore, if you work with a freelancer on a project-by-project basis, the two of you should work out a mutually agreeable payment date ahead of time. By utilizing convenient B2B payment solutions, you can help ensure that payments are processed on time.
Incentives are lacking
If there are any high-performing freelancers you'd like to keep on board in the long run, consider offering them a monetary incentive to stay. Long-haul drivers can be effectively enticed to stay committed to your company by offering full-time employment or increased pay rates. Businesses that fail to provide such incentives frequently struggle to retain freelance talent, which should come as no surprise.
Unreasonable Expectations
Even though freelancers do not receive salaries, benefits, or other benefits associated with full-time employment, many businesses expect the same level of performance from them as they do from salaried employees. While these companies may argue that having equal expectations for all employees is a good thing, it isn't exactly fair to contract workers, who are routinely exploited and undervalued. At the end of the day, you get what you pay for, and if you're not paying a freelancer the same as a full-time team member, don't expect the same level of commitment. This isn't to say that contract workers shouldn't be held accountable; however, expectations should be reasonable, and the quality of their work should correspond to the amount you're willing to pay them.
Any business can benefit greatly from dedicated, hardworking freelancers. However, just because these people are frequently hired as a cost-cutting measure does not mean they should be considered disposable. Many businesses do not treat contract workers with the respect they deserve or compensate them fairly for their services. As a result of such behavior, freelancers frequently stop working with those clients. Any company that wants to keep their freelancers coming back should avoid the blunders listed above.
Learn more from business and read Managing Freelance Writers: How To Find, Train & Retain Top Talent.