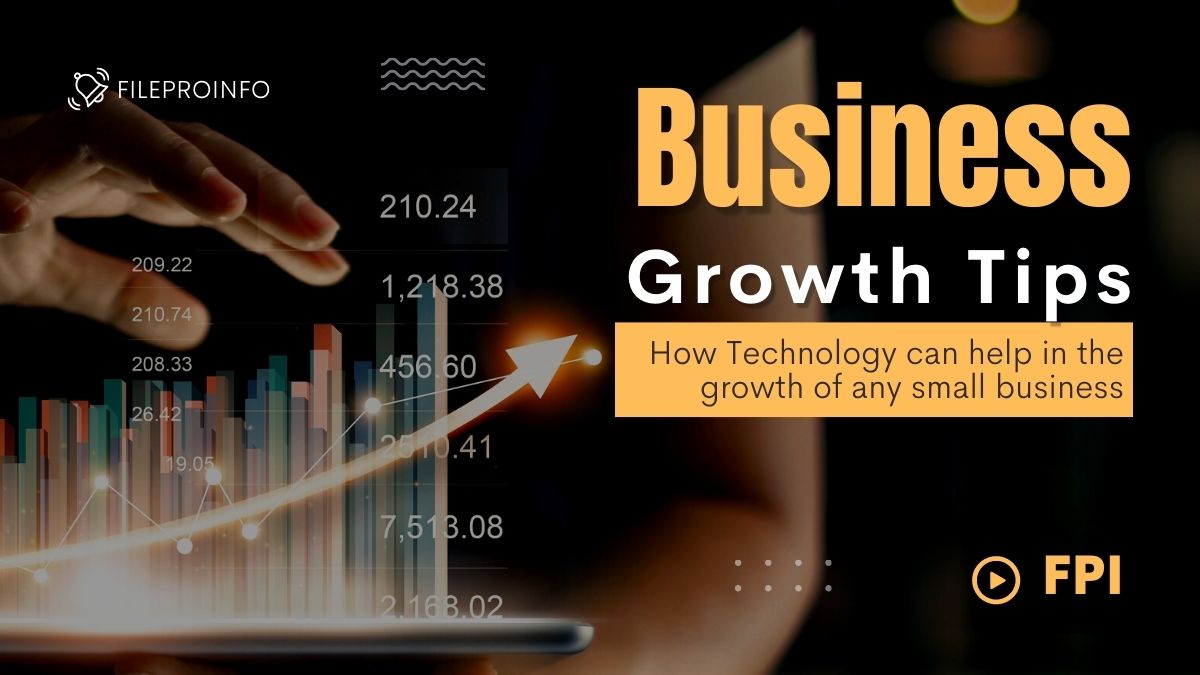 When we think back to the traditional, crude methods of growing small businesses, we see a method that is not only hectic but also extremely slow to grow due to poor target audience reach and poor methods of informing customers of new changes, to name a few.
With the open secret of living in a high-tech world, this article suggests practical ways to use technology to grow any small business, regardless of location, and achieve success similar to world-class online marketplaces.
Small businesses can benefit from technology in the following ways:
Technology facilitates communication
With recent technological advancements, business communication has become almost effortless. Not only does modern technology make communication more affordable, but it also eliminates geographic barriers, allowing small business owners to communicate with potential customers or business partners all over the world via e-mail, blogs, and social media, to name a few.
Analytical Tools
With the help of technological tools, evaluating your company's progress, strengths, and weaknesses has never been easier. With this, you don't have to wait until the end of the month or day to evaluate your progress; you can, for example, determine the percentage of visitors your mobile shop or website attracted or your page load speed at any time. You will be able to make faster business decisions as a result of this.
Customer service
You could improve your customer relationships by using software tools:
To handle customer issues, you can set up an online help desk.
Customer service can be hosted on social media.
Customers' feedback can be obtained through online surveys and questionnaires.
Provide clients with the option of scheduling appointments online.
Financials
To improve faster payment options and reduce financial losses, use digital tools to manage your company's finances:
You can save time and money by filing your taxes online.
You can save money and time by using an online invoicing service instead of doing it yourself.
To keep improving your bookkeeping and financial records, you can easily share your financial digital files with your Bookkeeper or Accountant.
Marketing
Digital marketing agency grew their online presence by utilizing a variety of available marketing sites.
Here are some examples of how you could do the same:
To raise awareness of your products and services, use social media platforms such as Facebook, Twitter, YouTube, Google+, Pinterest, and others.
Create a blog dedicated solely to your target market.
Use the opt-in form to collect email addresses from people who are interested in your products and services, and then start using email marketing.
You could also use video marketing to promote your business.
Make use of online marketing.
Learning
You can improve your knowledge of your field by utilizing modern technology:
Learn from experts in your field by participating in webinars or online business training.
If your company grows, you can use online video conferencing or teleconference calls to keep your employees on the same page.
Advantages of utilizing technology for small businesses
Reaching the target audience more quickly
Financial costs are reduced.
Improved communication and learning from experts.
Uses simple and convenient online payments.
The disadvantages of using technology in small businesses
It necessitates a certain level of technological expertise.
There could be apprehensions about hackers or scammers.
If your company caters to the elderly, it may be difficult to locate them online.
In some fearful parts of the world, internet access is limited.
Conclusion
A close examination of the characteristics of using technology to grow your business reveals that it is simple and effective in facilitating rapid growth in small businesses. Why not give digital tools a try in promoting your business today and see what happens? Many websites help small businesses set up and grow their e-commerce operations. Remember that technological advancements are on the rise, and the sooner you get on board, the better.
Learn more from business and read How Blockchain can Benefit Businesses?