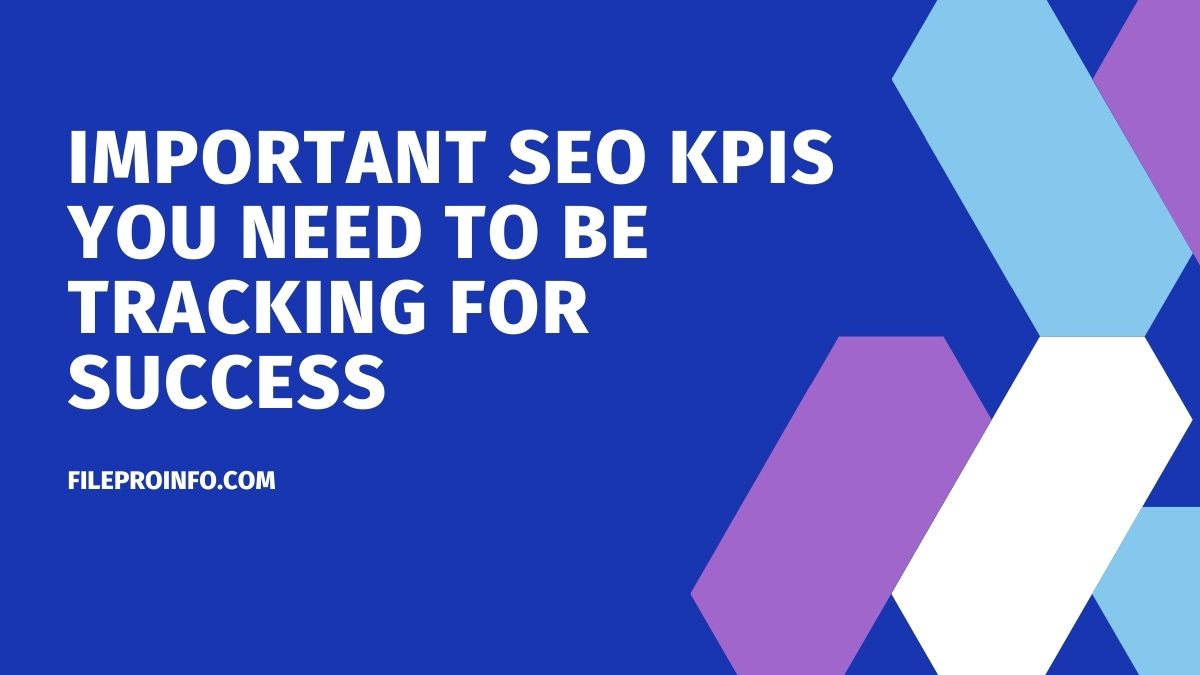 Measuring the success of your SEO strategies is more difficult than you think. You might have created the best content, built the best quality links, and optimized the website for Technical SEO.
However, when it comes to presenting the SEO Report to your client, how are you going to prove you are heading in the right direction?
Like most things digital, a proper understanding of SEO can only be developed by looking at the metrics and data.
Getting your information and assessing your performance from data can help you understand whether you will get your SEO's next month retainer or not!
If you are looking to show and illustrate the success of your SEO strategy, you need to look at defining your Key Performance Indicators (KPIs).
In this article, we speak with leading SEO experts at Digitrio. We request them to list down some of the most important SEO KPIs you need to be tracking for success.
List of the 5 Most Important SEO KPIs you need to be tracking
1. Ranking Keywords 
Most leading SEOs and agencies track ranking keywords as a way of measuring success. This is one of the most obvious results that your SEO strategy is going to yield. The higher you start ranking for your targeted keywords, the better is your SEO performance. SEO Tools like AHREFS can help show you the number of keywords that are ranking for your brand.
2. Organic Sessions
Google Analytics can help show you the length, duration, and other important data surrounding organic sessions. This defines the time spent by the user after coming to your website, the kind of engagement they are making, and when they are leaving your site. Again, an organic session on the higher side means more traffic and engagement with your website- winner for SEO!
3. Bounce Rate 
If there is one thing SEOs hate more than Google's frequent updates, it is a high bounce rate. This refers to the process where a user comes on your website but clicks on the back button. Maybe the culprits can be poor loading speed, or bad webpage design, or thin content. SEOs should prioritize low bounce rates at all costs. The lower the bounce rate, the better is the SEO going.
4. Targeted Traffic 
An increase in traffic is one of the most significant KPIs that you need to be tracking. In fact, for many agencies, this is the number one KPI that demonstrates the success of your SEO strategy. However, you need to look at not only the numbers but the audience profile and where you are getting the traffic from. Breaking this down will reveal important insights.
5. Speed of Indexing (Indexed Pages)
Of late, Google's crawl rates have come under the scanner. People have been complaining of poor indexing speed. However, Google is prioritizing crawling on sites that are more active and higher up on the authority ladder. If your indexing speed has increased, it means that your site is rising in popularity among Google's algorithm. Again, a great win for your SEO strategy.
Why Keeping Realistic SEO KPIs is the need of the hour?
Let us face it. You cannot start generating sales for an eCommerce brand that is practically seven days old!
That cannot happen. This needs to be explained to the brand's owners. In any case, the purpose of SEO is not instant results. In fact, it cannot do that.
SEO is a long-term 360-degree digital marketing strategy that aims to
Build a brand's credibility, trust, and loyalty in the digital market.
Popularize the brand's offerings (products or services).
Direct traffic from digital platforms to a brand's website.
Position the brand as an authority in its respective field.
Generate qualified leads, sales, and revenues for the brand.
As you can see, generating sales can only happen once the brand can establish itself. A solidly formulated SEO strategy can help deliver all the above-mentioned aims.
The Bottom Line
Checking, measuring, and paying attention to your SEO KPIs is not only good for reporting, but also for letting you know about how the strategy is performing. Before you present it to the client, your internal team can benefit by looking at the KPIs and assessing whether you are on the right track or not. If you have any other questions, you would like us to address, please let us know in the comments below.
Learn more from SEO & Technology and read What are the Reasons To Hide IP For SEO Specialists.