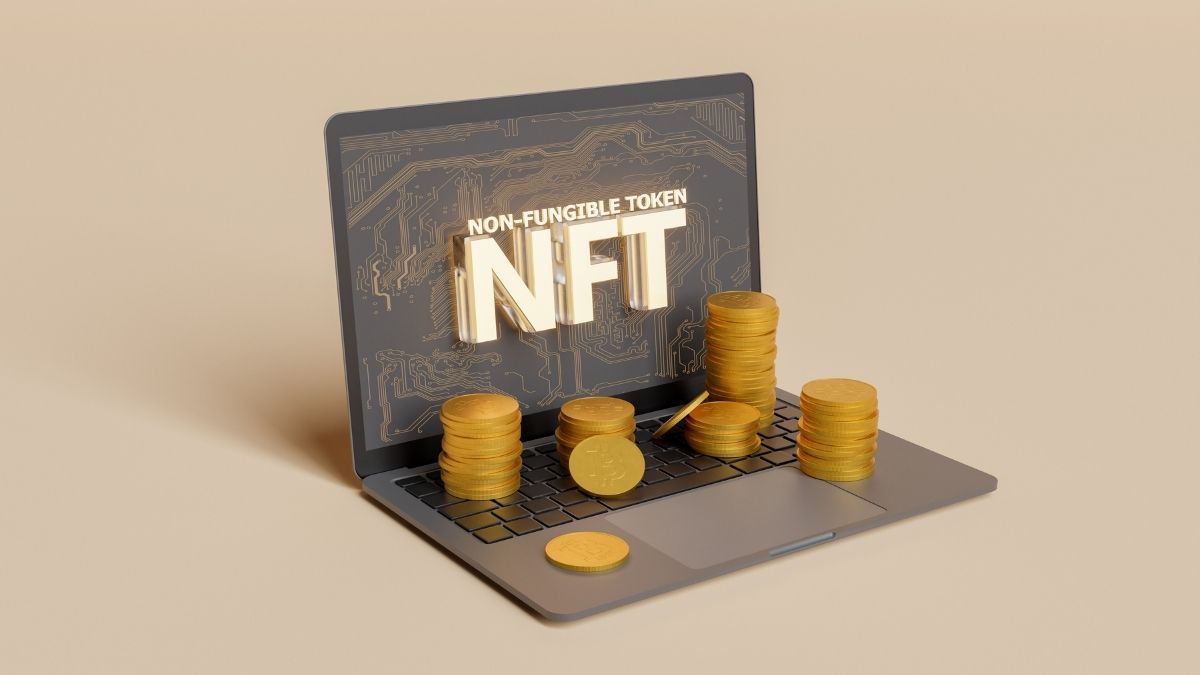 Blockchain technology is a significant advancement and a viable replacement for the traditional Internet. Users on the blockchain can safely trade any digital goods into online peer-to-peer non-fungible token (NFT) marketplaces. It provides several art creators around the world with a high price value for their works of art, all while maintaining a secure ownership record management system.
The NFT Marketplaces' cryptoprenuers make billions in the blockchain industry as well. Because of their enormous success, many aspiring entrepreneurs from all over the world are searching Google for information on "how to build an NFT Website."
This blog will be the final destination for all of them. Are you one of those people? Then the following will astound you with millionaire advice on how to quickly build an NFT marketplace platform and become wealthy in the blockchain market. It's now time to dive into the niche!
What is an NFT Marketplace Platform, and how does it work?
A decentralized market space where users can constantly buy, sell, trade, and store NFTs is known as an NFT Marketplace Platform. The trading primarily focused on digital tokens, which include video games, images, GIFs, music, fashion, and sports, as well as ownership and validity information.
NFT crypto, as the name suggests, is a type of cryptocurrency that can be used to buy and sell digital assets. The trading system offers two predetermined and auctioned buying options: buyers can either buy an NFT at a fixed price or bid on an ongoing auction.
Some blockchain platforms only work with a specific asset, such as digital arts, in the current blockchain landscape. Others, on the other hand, sell a wide range of NFTs, including everything from gaming collectibles to website domains.
What Is the Process?
The workflow is consistent across all NFT marketplaces. Users must first register and download a wallet in order to link their accounts and store their NFTs. They can then add to their assets by purchasing or uploading items, as well as looking for under-sale items on the platform.
The trade begins on the P2P blockchain network territory, based on the preference of which payment token to accept for their NFTs. When a trade is completed, the buyers receive ownership of a specific NFT, and the paid amount is credited to the seller's wallet after a minor reduction in the service provider's wallet.
NFT Marketplace Platform's Monetization Model
Before creating an NFT Website for your business's launch, it's critical to understand the NFT Marketplaces' monetization model. Here are some points to consider.
Model for Product Listing
A commission would be charged at the end of each high-ticket sale made through an NFT platform. Profit allowance is included in the product listing model via ad or product posting.
Model of Subscription
In the blockchain domain, it is a well-supported income strategy maintained by NFT Marketplaces. When the platform receives a lot of traffic, the subscription model may be considered. Subscription fees may be billed on a monthly or annual basis.
Model of Freemium Listings
An NFT Marketplace provides users with both free and paid services, which is a lesser-known revenue model. To put it another way, the Marketplace bills them for premium services.
Model for Lead Fees
It's a very common revenue strategy. Suppliers or vendors pay a fee to the platform in exchange for the opportunity to compete for the client.
Model of the Commission
The commission model is a standard NFT Marketplace Platform model that is widely used. This allows the service provider to charge merchants fees for every successful transaction made on the blockchain platform.
Now we can get down to business with our main topic. As a result, you'll be able to effectively grow your NFT Marketplace on the blockchain network.
How to Quickly Create a High-Revenue Streaming NFT Platform
The most notable accomplishment of your NFT Marketplace would be the highest revenue stream generated by your company on the blockchain network. Here are some effective strategies you can employ in the development of your NFT marketplace website. Even in the midst of a competitive enterprise, your company would be the toughest and most inspiring ever.
Infrastructure that is centered on the user
It's critical to focus on your NFT Marketplace software development and any other type of application-based business. Your NFT Marketplace will quickly gain a large amount of traffic because it is completely user-centric and has an easy-to-use infrastructure.
The architecture of the Marketplace
Building your NFT Marketplace, which includes all of the advanced elements that allow users to explore relevant details, motivates them. As a result, focusing on advanced features and options in software development is essential for incorporating facilitation into your business.
Transparency in Service
From trending NFTs to NFT ownership information, everything must be transparent to merchants. As a result, they are more open to relevant details at the time of investment, when examining any marketing detail, and so on.
Reliability in security
By incorporating an end-to-end encrypted data transaction into your p2p NFT marketplace online, your platform gains high user trust. In order for your blockchain network enterprise to make your brand highly visible to targeted audiences.
Demands for NFTs from Users
It's critical that user demands are taken into account even after you've built your NFT Marketplace — in order to improve your most recent blockchain domain. As a result, as you update your platform to meet current user needs, you will encourage your users to return to your Marketplace in the future.
Even after your brand has gained a large following of crypto enthusiasts all over the world, marketing is essential. You should update your audience on things like the latest software updates, new arrivals, trending NFTs, market conditions, and so on on a regular basis. It must be implemented through all available marketing channels, such as social media, e-mail, and SEO. So that people can understand the points quickly.
Decentralization in its entirety
Above all, your blockchain-based NFT Marketplace must provide a decentralised service. In a nutshell, all transactions would be recorded in a distributed ledger, and connected computers would receive immediate updates as new blocks were created.
The Most Important Aspects to Consider When Developing Your NFT Marketplace Website
Prior to approaching and launching your NFT Marketplace on the blockchain, it is critical to focus on the development phase. You can get a lot of important business stuff done with it, such as profitable development, quick launch, intelligent UI/UX, user-attracting software operational mechanism, and so on.
Consider the following for some important ideas for the development of your NFT market in the modern era.
Choosing the Right Developer
Starting your project with the best NFT marketplace website development company comes with a slew of advantages, including tailor-made solutions, full developer support, and advanced software models.
Script Development for Clone Scripts
Furthermore, by using clone scripts instead of Scratch and WhiteLabel for your NFT platform development, you can achieve cost-effectiveness in project output and launch. Several NFT marketplace clone scripts are available on the dev market, which has become increasingly popular among the young. Here are a few illustrations:
Rarible clone script
OpenSea clone script
Solanart clone script
Expert Collaboration
Expect your chosen developer to have at least two years of blockchain experience and to hire a small team of skilled developers for your projects. On their official website, you can learn more about the company. Before going to work with their expert team, research their NFT marketplace clone script development products, offers, and successful client rates, among other things.
To summarise
Building an NFT website for launching in the blockchain network is becoming increasingly popular among successful entrepreneurs around the world.
As a businessperson, if you focus on the millionaire advice to build your NFT platform and maintain it as a profitable enterprise in real-time, you can accomplish a lot in a short period of time in your NFT business.
Learn more from NFT and read NFT 2022 Predictions, Evolving, and Reflecting.