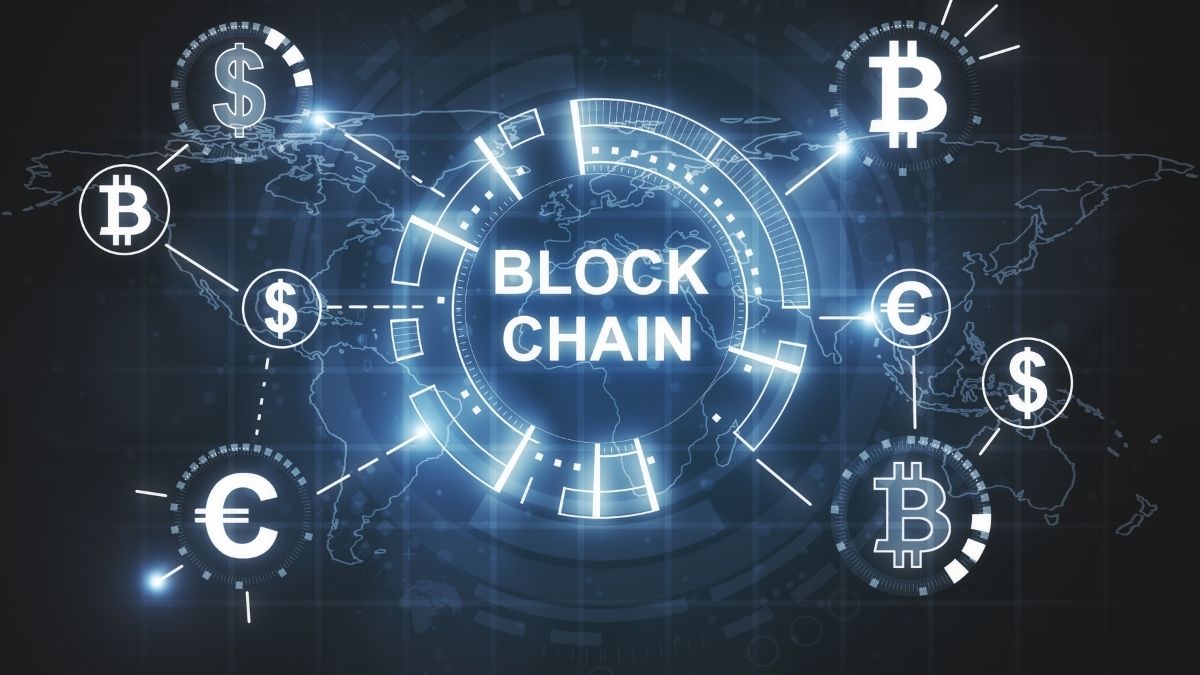 Blockchain has the potential to improve the efficiency and security of procurement companies across all industries — all while adding value to their customers.
Are you prepared to make your supply chain blockchain-ready?
Cryptocurrencies are one of the most well-known applications of blockchain technology. It is the technology that is attracting the attention of outside finance.
Blockchain is Transforming Supply Chain Management 
Blockchain's core technology is the decentralized ledger. It records and safeguards transactions involving multiple parties.
Cryptocurrencies, such as Bitcoin, Ethereum, and Dogecoin, use blockchain technology to enable unlimited anonymous parties to transact without the need for an intermediary.
Supply chain management enables known parties to transact directly, improving security, contract compliance, and lowering costs. Supply chain blockchains "tokenize" various types of transactional data. Purchase orders, inventory units, and bills of lading are all created as a result, and they are all unique and easily verifiable identifiers.
Transactions between stakeholders are documented. Each phase of a transaction generates a unique digital signature for each participant. That signature is used to "sign" tokens and serves as an audit trail that cannot be changed. However, bad actors would have to find a way to change the links in subsequent documents.
Blockchain technology offers many critical benefits to businesses
Blockchain boosts productivity: A supply chain that employs blockchain technology to improve communication and collaboration among all parties is dependent on a shared network infrastructure. Transparency and traceability eliminate waste and duplicate orders. There will be no invoice fraud or rogue spending. Contract compliance contingencies assist all parties in meeting their obligations in a timely, complete, and accurate manner. Due to complete visibility of financial performance and financial information, small businesses can benefit from better financing options and processing times.
With sustainable sourcing, blockchain is more ethical: The blockchain's traceability and tamper resistance make it simple to track where goods and materials come from, where they travel along the supply chain, and who has access.
Blockchain technology provides more significant cost savings: Gains in efficiency, as well as reductions in stock losses and waste, are critical sources of cost savings when using blockchain technology. A distributed network can share resources and conduct digital transactions. It is no longer necessary to use paper-based workflows or materials. It not only saves money on materials, but it also saves money on storage and labor to manage and process all of those documents.
Additional Functionality for Other Digital Transformation Technologies: The blockchain integrates other technologies such as process automation and Internet of Things (IoT) objects such as intelligent sensors or RFID tags to improve efficiency, visibility, and accuracy across the value chain.
Cloud Project's Requirements for Success 
A few key factors will determine whether blockchain (the cloud) is appropriate for a supply chain project.
Data Exchange: Blockchain is an excellent candidate for transferring data between unrelated parties.
Trusted Partners: Because blockchain updates must be made by multiple parties who are unrelated to one another, it is critical to have confidence in all of the project's partners.
Shared Value: If the project is valuable to all parties, they will be encouraged to use the technology and processes that make it possible.
Defined Data Standards: A consistent, well-defined process can be used by all partners, and data standards will ensure data accuracy. It should ideally be a standard, such as electronic data interchange, or EDI.
Integrated: Blockchain should be integrated with existing tech stacks, such as an enterprise resource planning system, to get the most out of it (ERP).
Analysis of Cost vs. Benefit: In addition to capital costs, it is critical to consider the computational costs associated with blockchain. Transactions conducted via the cloud may incur varying costs. It depends, for example, on how quickly they must be completed. These transactional costs are frequently ignored. As a result, a project's viability suffers.
Because these elements will not be present, the project is unlikely to be worthwhile.
Leading Organizations Already Leverage Blockchain's Potential 
Because it is still a developing technology, it may not be a good idea for businesses to implement. Many businesses have already begun to use the blockchain's capabilities in their supply chains.
FedEx used blockchain in its chain of custody to improve traceability, provide a reliable record, and resolve customer disputes. The company is also a member of the Blockchain In Transport Alliance (BiTA).
DeBeers uses blockchain tracking technology to track the origin and progress of each natural diamond mined. Furthermore, the Tracker app assists in addressing consumers' concerns about ethical sourcing.
Walmart is seriously interested in blockchain and is piloting a number of programs powered by Hyperledger Fabric. The retail giant, for example, uses blockchain to track the origins of mangoes in America and the sale of pork in China.
The role of blockchain is to act as a catalyst for global economic transformation. However, money is just the beginning. Blockchain technology has the potential to give the supply chain more control and visibility than ever before. As a result, for businesses willing to embrace the new face of supply chain management, blockchain technology holds the key to unlocking lower prices, greater efficiency, and more robust positions in a competitive market.
Need help with our free SEO tools? Try our free Website Reviewer, Online Ping Website Tool, Page Speed Checker.
Learn more from technology and read Who Accepts Bitcoins as Payment?