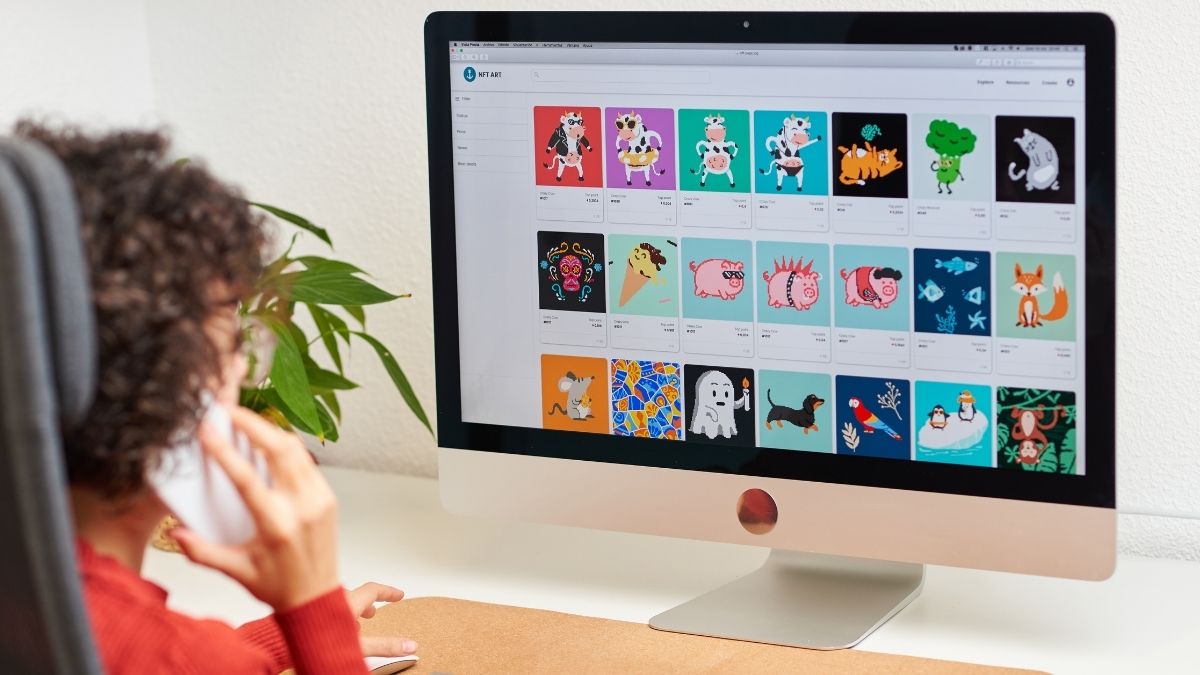 NFTs are all the rage, with many crypto enthusiasts on the lookout for the next big thing to invest in. Non-fungible tokens are simply one-of-a-kind tokens that can be used to validate an individual's ownership of a digital asset, such as artwork.
The process of minting an NFT entails converting a digital file into a digital asset and launching it on the Ethereum blockchain. The digital asset is then stored on the blockchain, where it cannot be removed or modified. It is critical to select a viable market before minting an NFT. There are several NFT marketplaces to choose from, including those that provide free minting.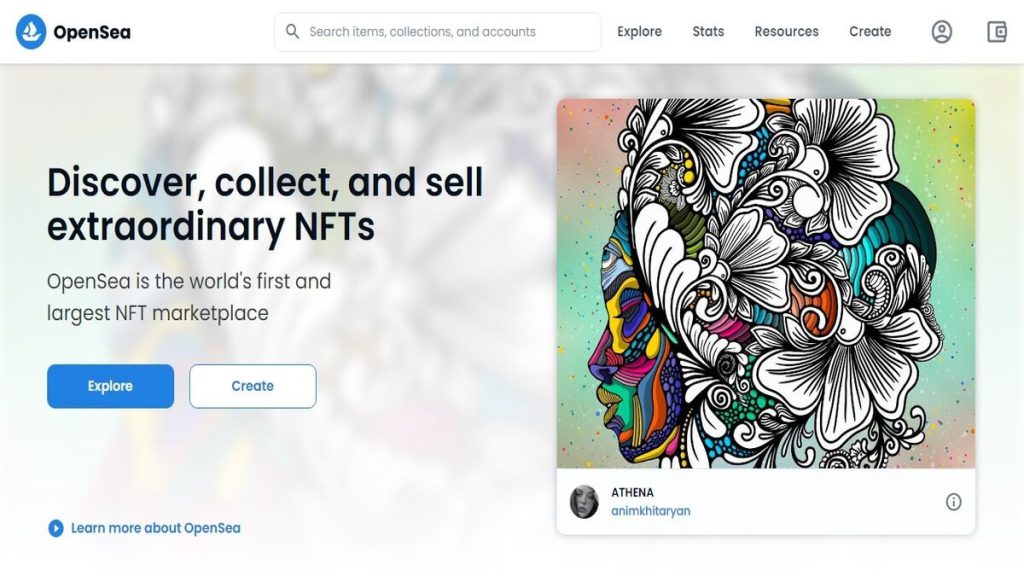 OpenSea is a well-known NFT marketplace that houses projects such as BAYC and Azuki. It is very simple to create an NFT on OpenSea. It supports a wide range of digital assets, including virtual worlds and collectibles, as well as art, photography, and sound recordings.
Klatyn, Polygon, and Ethereum blockchains are available from OpenSea. It supports over 150 cryptocurrencies, though if you buy with Ethereum, you should expect to pay a higher gas fee. OpenSea recently launched its own gas-free minting option, though they charge 2.5 percent of every transaction on the platform.
OpenSea is arguably the biggest NFT marketplace right now, and it also allows authors and creators to charge up to 10 percent in royalty fees.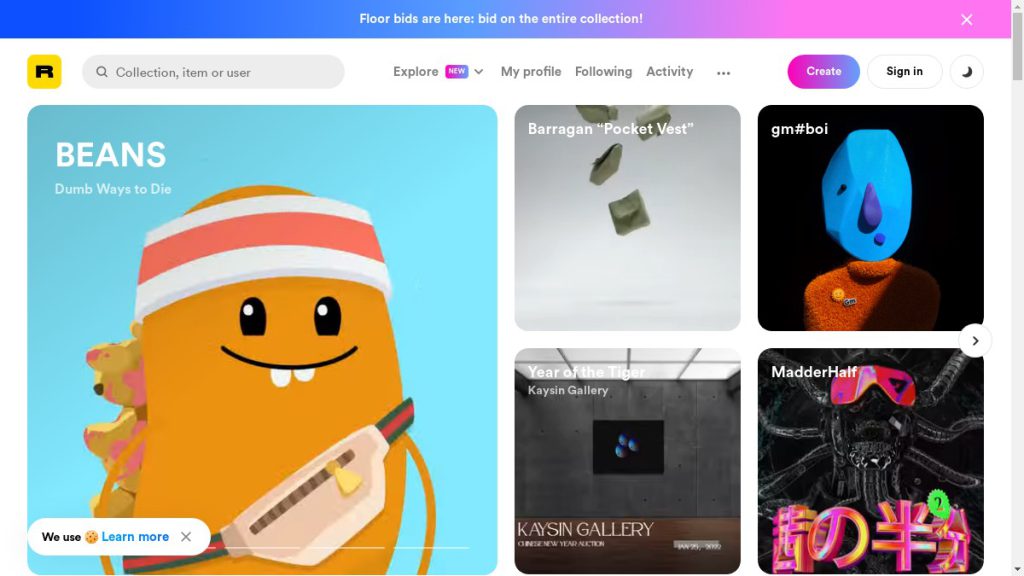 Rarible is yet another excellent marketplace for minting an NFT. If you want to sell NFTs centered on art and photography, Rarible is the place to be. It is compatible with the Ethereum, Flow, and Tezos blockchains.
Rarible allows you to sell single NFTs as well as entire collections. Because it supports Tezos, you can save a lot of money on gas (minting NFTs on Tezos costs only $0.5). You can create an NFT for free and have the buyer pay gas fees when they buy it using their "lazy minting" feature.
Rarible also has its own token, RARI, and as a user, you have the ability to vote on any upgrades that the developers wish to implement.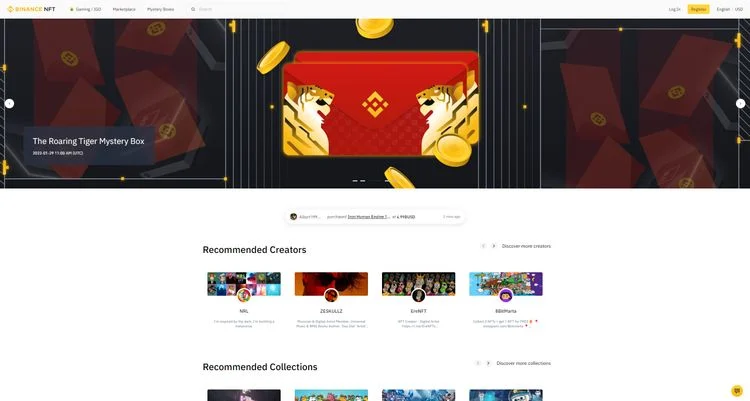 Binance is one of the world's largest cryptocurrency exchanges. Its NFT marketplace is an excellent choice for anyone looking to make money on a secure platform.
Binance, unlike OpenSea, charges only 1% per transaction and offers the option of withdrawing funds in fiat currency. If you already own Binance tokens (BNB), native support makes buying and selling on the marketplace easier.
Binance NFT requires users to submit bids in the form of BNB, BUSD, or ETH. Binance has been able to enter into several excellent partnerships with NFT creators due to the sheer size of the marketplace. As a result, it's as good a place as any to create your first NFT!
Binance charges 0.005 BNB per NFT minted on its platform, but the first ten are free.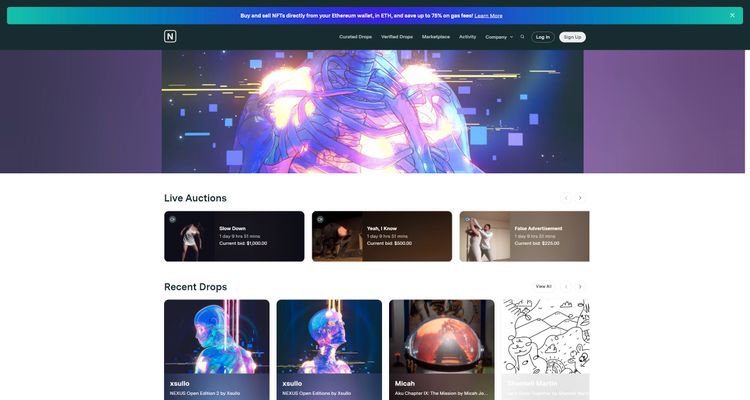 Some of the most expensive early NFT sales were attributed to Nifty Gateway. Beeple's CROSSROAD sold for millions on Nifty Gateway. The most expensive NFT in the world was also sold here for a cool $91.8 million!
Many celebrity artists get their NFTs from here, so if you're working on a premium collection, Nifty might be a good place to start. Nifty, unlike other platforms, employs "open editions." Essentially, it creates an infinite number of variants for a limited time and sells them at a fixed price.
When the timer expires, the creator will be unable to issue any more NFTs from that collection. This gives holders a sense of exclusivity, which leads to increased sales. Creators can also be paid in fiat currency.
For on-platform transactions, Nifty Gateway does not charge a minting fee. It also lists NFTs for sale on other platforms, such as OpenSea.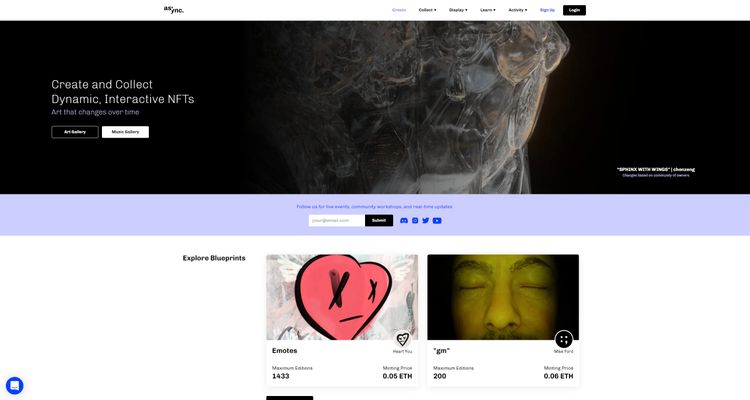 Async Art only supports NFT creation on the Ethereum blockchain and is primarily focused on programmable art. NFTs on Async Art, unlike traditional NFTs, include Layers. The Master is the entire NFT, whereas the Layers are discrete elements that you can use to customize your NFT.
Because this process tokenizes each layer, multiple artists can work together to modify the Master NFT. This is great for innovation and collaboration, but it means that such NFTs cannot be shared on traditional marketplaces.
Async now provides Blueprints, which are similar to Collections in OpenSea. Anyone can create an NFT for a fixed price until it reaches a maximum limit, at which point the price varies depending on market conditions.
Gasless minting is also supported by Async Art, allowing artists to create "Gasless Autonomous Art." It enables artists to specify rules for each Layer, allowing other collaborators to better understand the artist's vision during minting.
It is now easier than ever to create NFTs
There are numerous platforms available to help you create and launch an NFT. This is by no means an exhaustive list; other platforms, such as SuperRare and MakersPlace, exist as well.
However, if you're just starting out, these are the best options available. You can even create an NFT on your mobile device and upload it to any of these marketplaces!
More Resources: