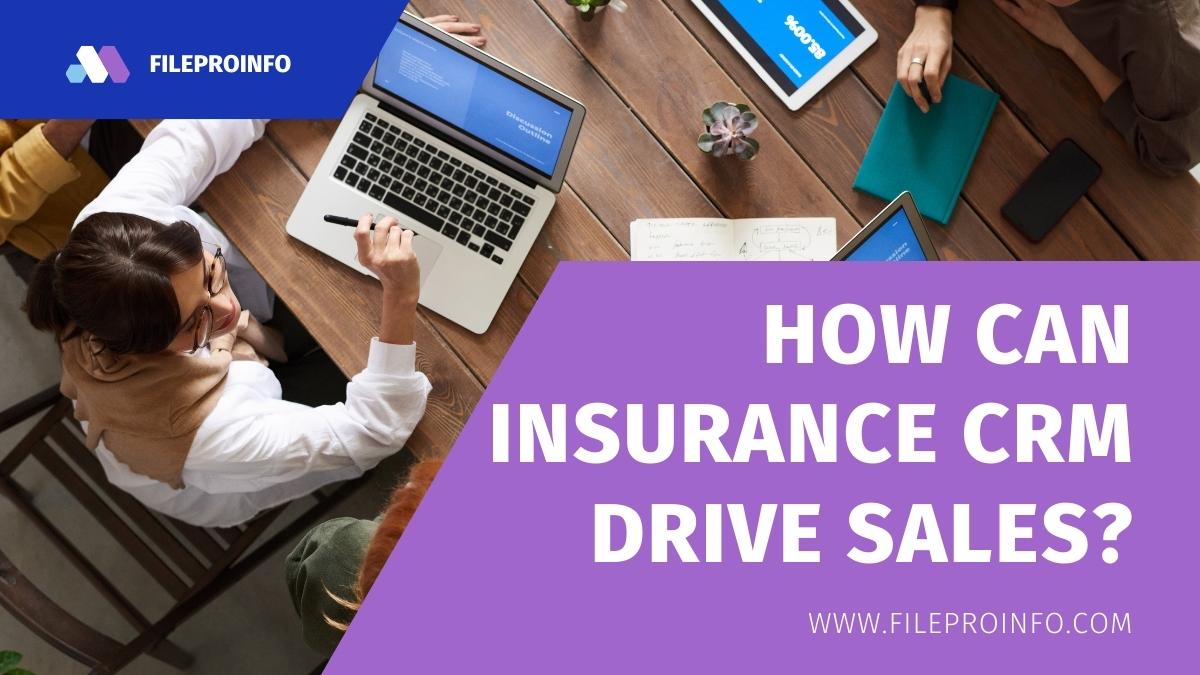 Any business that wants to increase its income must prioritize its consumers and their whole experience. This has emerged as the main justification for CRM adoption by most businesses (Customer Relationship Management). The CRM market is predicted to expand by 245% by 2028 as a result of CRMs' ability to assist companies to offer better services at affordable costs.
CRM systems examine the elements that draw or repel clients. Using tools for ticket management and payment processing, the product also facilitates a seamless service procedure. By maintaining the customer experience at the forefront of business operations, organizations may boost long-term revenue growth and increase customer happiness and loyalty.
The CRM for insurance agents is specifically created to satisfy the demands of an insurance company, even though there are many other types of software available. It has functionality specialized to the insurance industry, like processing claims and managing policies.
What is Insurance CRM?
An insurance CRM is a software solution that helps insurance companies manage their customer relationships. It enables insurers to track and manage customer data, interactions, and communications in one place. Insurance CRMs also provide tools for marketing, sales, and customer service teams to improve efficiency and drive growth.
An insurance CRM system can help your company in a number of ways:
By organizing all of your customer information in one place, an insurance CRM makes it easy for your team to access the data they need and provides a 360-degree view of each customer.
It can automate and streamline manual processes, such as lead assignments and policy renewals, freeing up your team's time to focus on selling.
How Can Insurance CRM Help Sales Representatives Stay Organized and Efficient?
Let's examine how a CRM can assist sales representatives in more detail. Here are some strategies insurance companies can use CRM platforms to increase sales:
Capture Leads.
Insurance CRM provides the ability to capture leads and manage them effectively. This helps insurance agents and agencies to improve their sales pipeline and close more sales.
When leads are properly captured, it gives organizations the ability to follow up with potential customers in a timely manner. Additionally, it allows managers and salespeople to see which methods of lead generation are working best so they can focus their time and resources on those activities.
Overall, using an insurance CRM to capture leads is a major benefit that can help organizations increase sales and grow their business.
Centralize All Data.
An insurance CRM system can help to centralize all data for an insurance company. This can include customer data, policy data, and claims data. Having all of this data in one place can help to make the insurance company more efficient and effective.
A centralized data system can also help to improve customer service. When all of the data is in one place, it is easier for customer service representatives to access it and find the information that they need. This can help to resolve customer issues more quickly and efficiently.
Overall, a centralized data system is a major benefit of using an insurance CRM system. It can help to make the insurance company more efficient and effective, and it can also improve customer service.
Personalize the Customer Journey.
Personalizing the customer journey is a key benefit of insurance CRM. By understanding the customer's needs and preferences, insurers can create a more customized and personal experience that leads to improved customer satisfaction and loyalty.
Insurance CRM allows insurers to collect and manage customer data more effectively, providing insights into customer behavior and needs. This helps insurers design personalized journeys that meet customers' expectations and improve the overall experience.
Personalizing the customer journey can result in increased sales and higher retention rates. Insurers who implement insurance CRM can expect to see a positive impact on their business as they are able to better serve their customers' needs.
Wrapping Up
The game of numbers in sales. An organization's chances of closing a deal are increased by the number of leads it has. Businesses must make sure they only work with high-quality leads that have a good probability of converting, though. CRM for insurance can help with that.
Businesses can ensure they get the most out of their lead generation efforts by using insurance CRM software to automatically classify and deny leads as they come in. This will enable them to concentrate their time and efforts on only the most promising prospects, which will increase business sales.