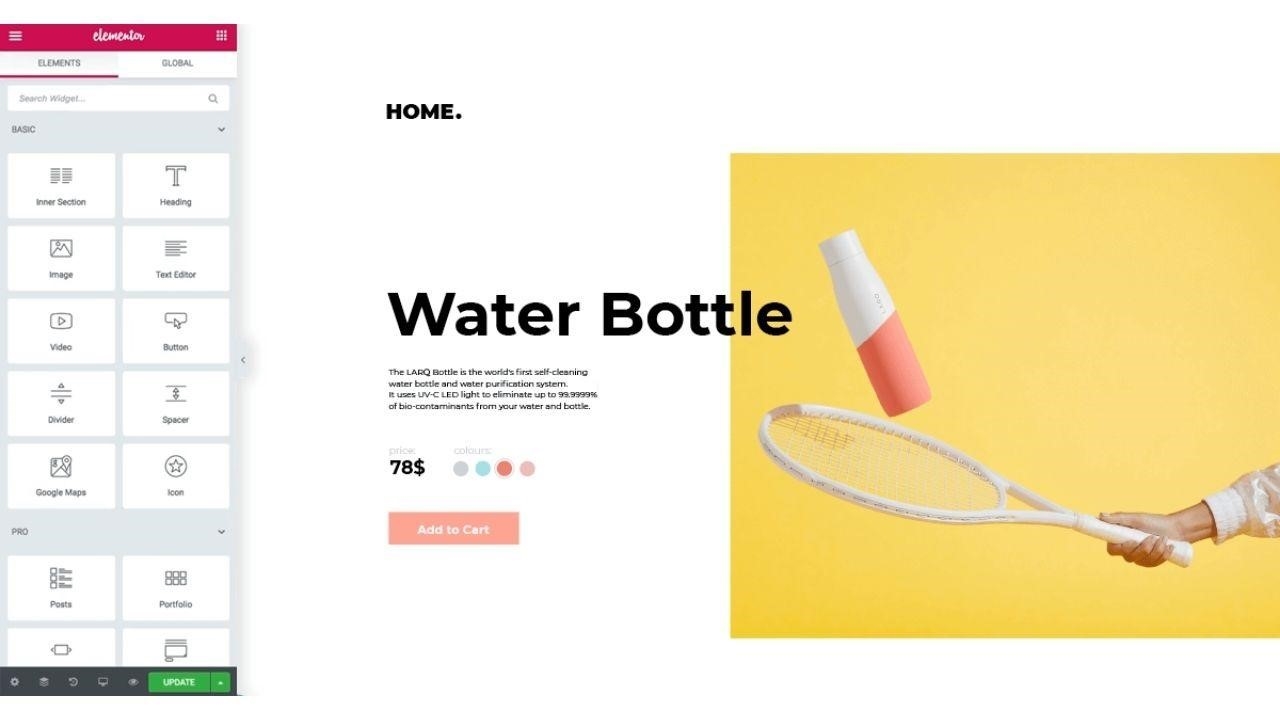 Almost four million of the world's websites use WooCommerce, equating to around 29% of all eCommerce stores – that's a staggering figure!
So, if you're considering jumping on the bandwagon and looking for a page builder plugin to help build your site and market your products, you're in the right place.
We're taking a look at one such plugin: Elementor. More specifically, in this review, we'll walk you through:
An overview of Elementor
Elementor's key features
Elementor's pricing
Elementor's pros and cons
Our verdict
That's a lot of information, so let's dive in.
Elementor: An Overview
Launched in 2016, Elementor is a WooCommerce page builder plugin that advertises itself as a go-to for anyone wanting to:
'Turn…product pages into lean, mean sales machines with Elementor's built-in marketing tools.
In short, Elementor comes with a comprehensive set of tools for creating and customizing sales pages and increasing sales conversion rates.
At the time of writing, Elementor boasts over nine million active installs and was rated as a 'Category Leader' by GetApp and listed by G2 as one of its Top 100 software products.
Elementor WooCommerce Builder: Key Features
First and foremost, it's important to note that Elementor doesn't require any coding know-how. Instead, users can choose a 'kit' from the Elementor Kits Library. Here you'll find over 100 website kits created by designers for all types of businesses and industries. Aptly named, a website kit includes everything you could need to get your website up and running, including over 90 templates, headers, footers, pages, forms, popups, custom colors, fonts, and more.
Simply choose a kit that suits your brand, add your content, customize it using the editor (more on this in a sec), and you'll have your very own WooCommerce site. Simple, right?
That said, let's explore some of Elementor's other key features:
Elementor Editor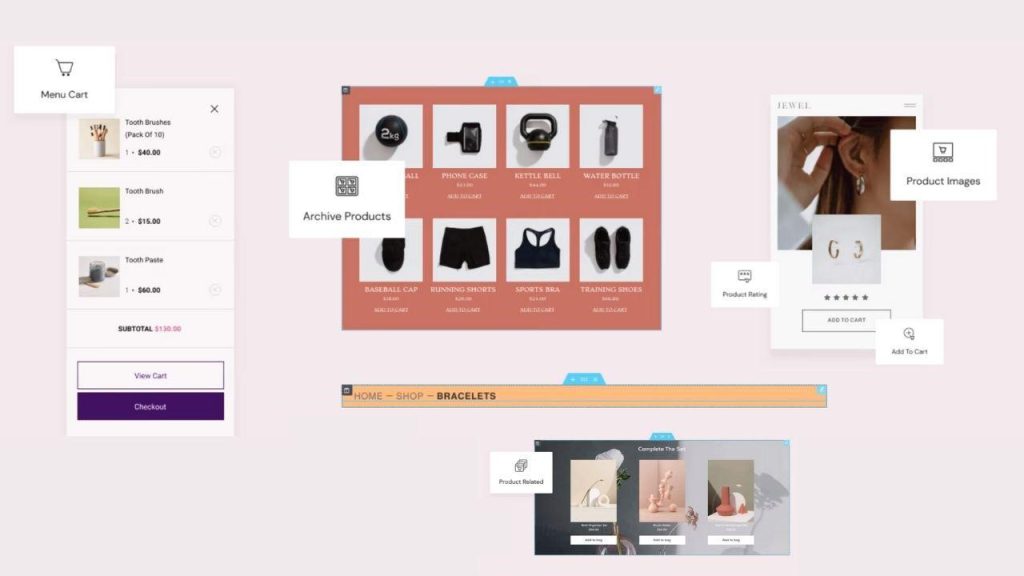 Once you've chosen your kit, you can build your WooCommerce store using Elementor's intuitive drag-and-drop live editor. You can modify your WooCommerce site's layout and style, and save newly designed pages with a single click.
Adding images to your web pages is easy – just drag and drop the file into any spot on your page. From there, you can also tweak your margins and paddings.
You can also create more complicated page layouts with overlapping images and sections if you want to go all out.
In other words, the Elementor Editor gives you a lot of design freedom, without having to write a single line of code, which leads us nicely onto our next feature:
WooCommerce Widgets
Elementor offers over 90 powerful widgets that empower you to bring your dream online store to life. (If, however, you opt for the cheapest pricing plan, you'll only have access to over 40 widgets). All widgets are fully customizable and used in tandem with Elementor's Editor.
Of course, we're not going to list all 90+ widgets here, but here are a few notable examples:
Product title: Control the style and layout of your product title
Product description: as above
Product images: Control what your product images and thumbnails look like
Upsells: Motivate potential customers to make additional purchases by offering them upsells
Add to cart: Set the layout and style of your 'Add to Cart' button.
Product price: Set the product price and its font
Product rating: Let shoppers see what other customers say about your products
My account: Control what the My Account page looks like
An Optimized Popup Builder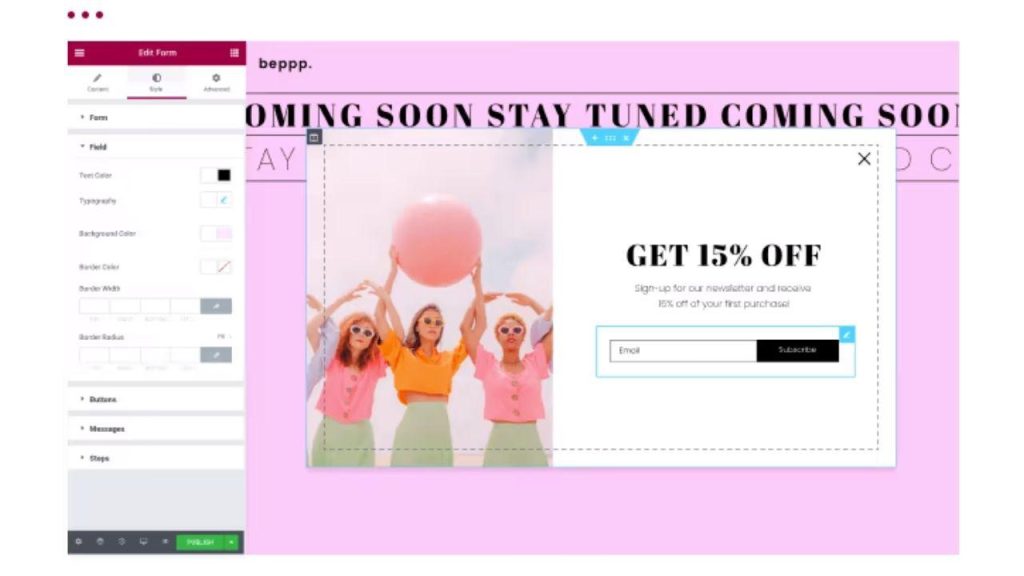 You can either create your own pop-ups from scratch or add ready-made ones to boost your sales. Populate popups with relevant WooCommerce content to alert customers about discounts, promotions, encourage them to subscribe to your newsletters, etc.
Have a think about what your WooCommerce goals are, and then use the popup builder to bring you a step closer to achieving your aims.
Elementor Templates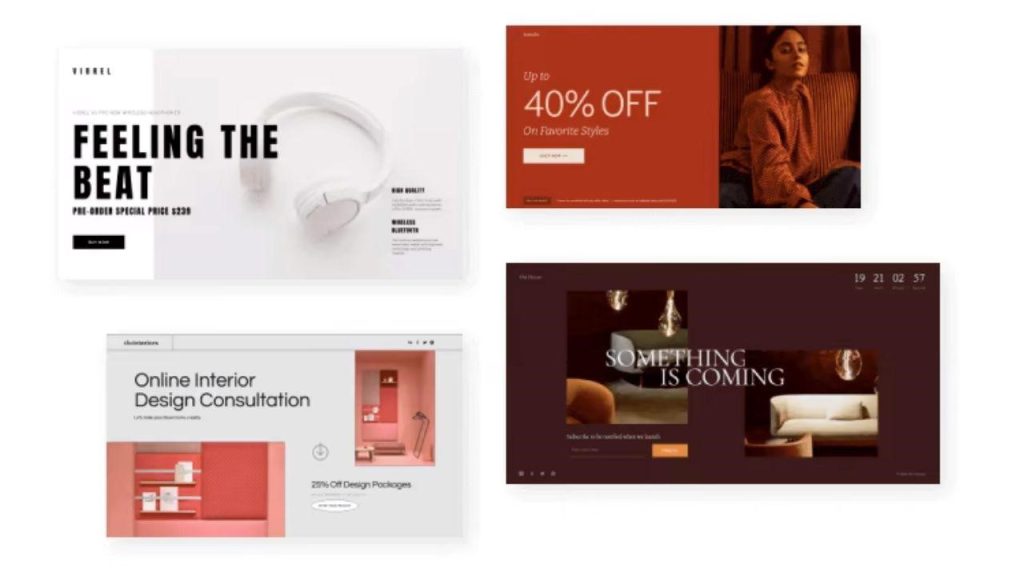 Elemementor offers pixel-perfect templates that are fully customizable. So, rest assured, you can alter them however you wish to suit your brand. The more expensive the price plan, the more templates you have access to. For example, you can choose from 30+ templates on the lower-paid plan, whereas the other programs unlock 300+ templates.
You can also import your own designs into the Elementor Theme Library and then tweak them to meet your exact needs.
Elementor Academy
Over on this section of Elementor's website, you can learn all about the platform. However, for more info on Elementor for WooCommerce, you'll have to navigate to the specific section within the Elementor Academy.
All the information is in video format. However, you can read the video transcripts if you prefer to access information that way instead. Topics covered include building an online WooCommerce store, using dynamic WooCommerce tags, and displaying WooCommerce products using WooCommerce widgets in Elementor.
Elementor WooCommerce Builder: Price Overview
Elementor WooCommerce prices are split into two categories:
Individual
Teams
The latter is aimed at larger enterprises, agencies, and design studios working with multiple brands. All plans come with a 30-day money-back guarantee.
Let's take a look at each in turn:
Individual
Prices fall into four categories:
Free: unlimited websites
Essential: One pro website – $49 a year
Advanced: Three pro websites – $99 a year
Expert: 25 pro websites – $199 a year (the most popular choice)
Teams
Prices fall into three categories:
Expert: 25 pro websites – $199 a year
Studio: 100 pro websites – $499 a year
Agency: 1,000 pro websites: $999 a year
Elementor WooCommerce Builder: Pros and Cons
Pros
Easy to use drag and drop editor
Attractive templates
Easy to understand pricing structure
There's a free plan with a generous number of features
Built-in SSL encryption so all payments made on your site are secure.
Cons
There isn't much information in the Elementor Academy specifically related to WooCommerce site-building
Historically, when Elementor has rolled out larger updates, users experienced annoying glitches.
There's no free trial on the paid plans just a 30-day money-back guarantee
Elementor WooCommerce Builder: Our Verdict
Hopefully, this review has given you enough information to make an informed decision about whether or not the Elementor plugin is suitable for you and your WooCommerce website. However, it's important to always do your own research before committing to using a product. In this instance, it's appealing that there's a free plan with a generous number of free features, including enough templates and widgets to be going on with.
All in all, Elementor is an attractive and popular option for WooCommerce users keen to maximize their sales. The templates are good-looking and the UI has an overall contemporary and clean-looking feel, making it pretty easy to navigate.
Are you thinking of using Elementor for your WooCommerce store? Let us know what you think.