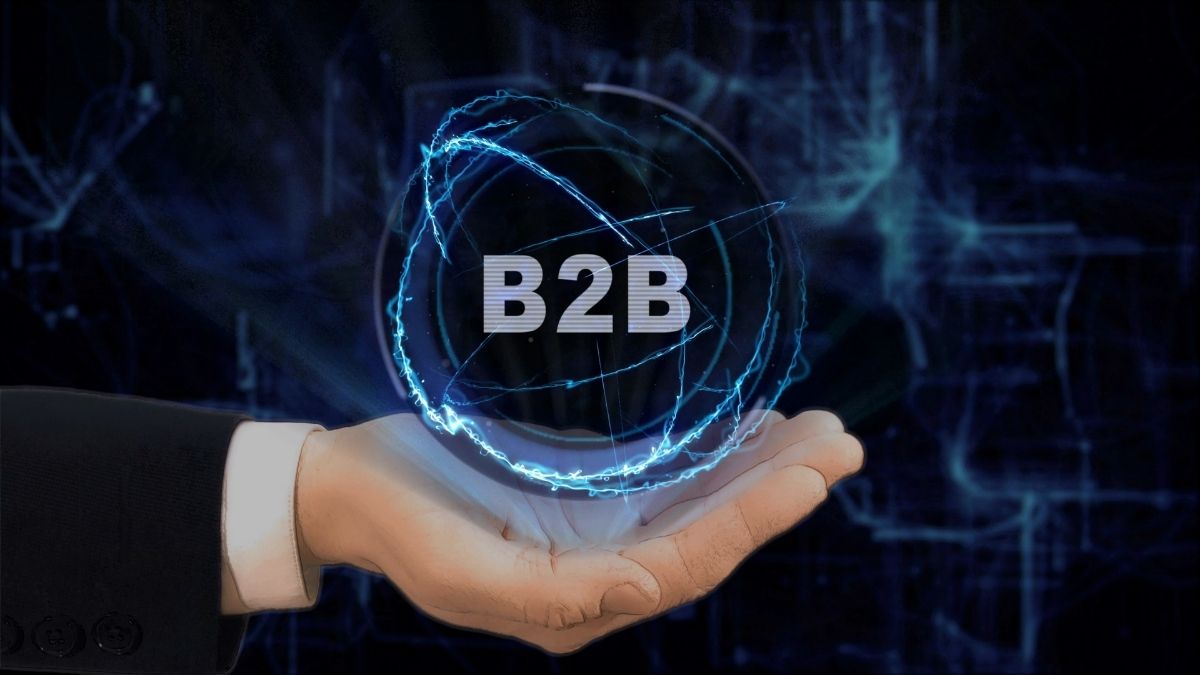 As we begin to chip away this year, 2022, it is clear that the pandemic has permanently altered the way customers prefer to buy. Organizations that adapt to meet the expectations of their clients will be more competitive next year — and the companies that do the best job of leveraging technology and data to sell smarter will be the most successful. The need for digital investment is obvious: by 2025, 80 percent of B2B sales engagements will be conducted digitally. Here are the B2B digital sales trends we anticipate will be prioritized and deliver strong results in the coming year.
Invest in technology that improves B2B buying experiences
Prior to the pandemic, the B2B buying model was based on one-on-one interactions between buyers and sellers. After nearly two years of travel restrictions, social distancing requirements, and massive advances in digital B2C customer experiences, B2B sellers must now rely on technology to provide an efficient and personalized service to meet their buyers' changing expectations.
Buyers now prefer to interact digitally across channels rather than calling or emailing their sales representative. Sellers must embrace integrated selling platforms, use Al and analytics to create and refine personalized buyer experiences, and create a unified data structure that eliminates silos in order to deliver.
These are the kinds of technological investments that consultants have been urging businesses to make long before the pandemic, and buyers are now more tech-savvy than ever. They're also doing more research before engaging with sellers.
To meet buyers where they are, sellers must embrace technology that allows them to transition from a piecemeal, product-oriented selling practice to a more value-based, consultative selling practice. Integrated or guided selling platforms connect sellers with buyers at any stage of their research and purchasing process.
Do more with AI in sales
AI-powered platforms necessitate the use of data science and analytics, as well as the use of clean data to determine customers' propensity to buy and generate the next best offer. For example, much research is being conducted in face recognition so that when you are in a virtual meeting with a customer, you can understand their intent based on their facial microexpressions and body language, as well as the content of your conversation.
Because every interaction with a customer generates more data, and because there are so many channels for engagement now, breaking down silos and building a strong data infrastructure is critical for managing, safeguarding, and leveraging that data.
AI and automation investments can provide additional benefits to sales teams. Sales tools that capture and automatically upload buyer and seller engagement activity to CRMs, for example, save sellers from having to manually enter that data. This frees up time for more in-depth customer research, data-driven AI insights and more meaningful interactions with buyers.
As buyer engagement data grows in volume, AI analytics can generate increasingly precise recommendations to improve sales forecasting, customer engagement, and sales effectiveness, as well as create hyper-personalized product suggestions to drive upsells, cross-sells, and retention.
Embrace self-service options for your customers
Even before the pandemic, Forrester predicted that the B2B e-commerce market in the United States would be worth $1.8 trillion by 2023. Furthermore, because most of us have spent significantly more time online making consumer purchases since early 2020, B2B buyers now expect the same kind of seamless, omnichannel shopping experience.
Buyers can often complete their decision-making without ever interacting with a salesperson because they have so many channels to educate themselves — social media, digital communications, blogs, videos, podcasts, and peer interactions.
This may appear to be bad news for sales professionals, but it opens up a new set of opportunities for adding value. For one thing, a well-designed self-service experience can provide the kind of consistent, frictionless interactions that foster customer trust and brand loyalty — all without requiring any effort from the sales team.
Self-service also automates education and simple sales that do not require human interaction to succeed.
Focus on guided selling
Self-service allows sales teams to provide more personalized, one-on-one white-glove service, cross-sell and upsell recommendations, and guidance to customers researching more complex purchases. Furthermore, AI analytics can guide the sales team through each buyer's journey, providing team members with a comprehensive understanding of the buyers' questions and needs.
This process enables sellers to create more personalized and engaging interactions with customers, such as exchanges that quickly answer customers' questions and assist them in meeting their needs.
Sales teams can develop and strengthen customer relationships more quickly with a guided selling platform in place to provide customer insights and more time to focus on customer needs thanks to self-service and AI analytics. They can also make more authoritative upsell and cross-sell recommendations and close sales faster. These modifications have the potential to increase revenue while decreasing sales costs.
Train for consultative skills
Sales teams may require new skills to fill the more consultative role created by technology. For example, they may need to understand how to maximize the value of meetings with customers in digital salesrooms in order to answer questions in real-time as buyers move through immersive digital experiences that educate them about their options.
The traditional approach of asking the buyer a series of questions to determine their needs may no longer be applicable in these situations, especially since AI can help answer those questions before the buyer and seller even engage. Sellers may also require training on how to sell more complex deals for their companies.
Sales professionals spend less time on rote tasks and simple transactions now that new technology is available to support buying experiences. Your sales team can create more value and drive revenue in 2022 by using more personalized information to guide sales consultations.
Need help with our free SEO tools? Try our free Website Reviewer, Online Ping Website Tool, Page Speed Checker.
Learn more from business and read 10 Steps to Start and Build a Successful Business.