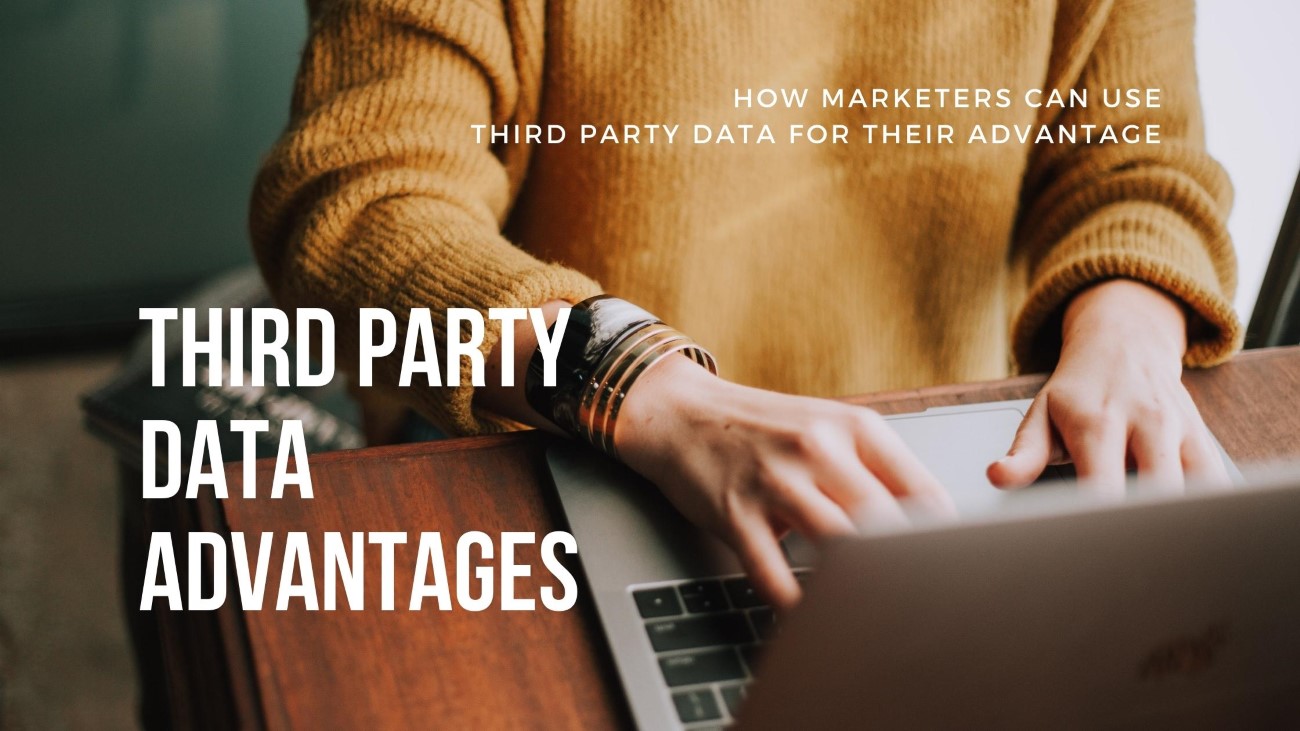 It's barely an exaggeration to say that data is the fuel of marketing. Marketers invest hours A/B testing different email subject lines, tracking customer journeys, and measuring conversion rates on landing pages, and rightly so. This is the data that informs the choice of channels, messaging, creative formats, and far more.
In the last few years, third party data has fallen out of fashion, and first party data is all the rage. Third party cookies are on their way out, and more apps and platforms are likely to follow Apple's example in requiring users to opt into allow their data to be collected, instead of making it the default.
But it would be a mistake to write off third party data, which can deliver valuable insights that you would struggle to access otherwise. For example, social media chatter can tell you if your messaging hit or missed the mark; honest user reviews can tell you if you're focusing on the right pain points in your campaigns; and for B2B businesses, distributors or market research companies could be their only source of feedback about sales cycles and basket sizes, which marketers need to tweak their KPIs.
In general, marketers recognize this. That's why enough pressure was put on Google for it to agree to delay the removal of third party cookies until 2023. And in the meantime, marketing teams are taking steps to keep the flow of third party data open even without the help of Google. A recent study reported that 77% of marketers are already testing ways to complement or replace channels that had relied on third-party cookies, or were planning to begin such tests soon.
It's clear that third party data isn't going to be replaced in the marketing toolkit anytime soon, even if first party data is ascendant. What can marketers do to tap into all the value of third party data?
Build trust with data partners
Access to third party data depends on forging good relationships with the data partners who control it. With consumers and businesses increasingly anxious about data privacy and confidentiality, those partners won't be willing to work with you unless you can satisfy those concerns for their users.
That means establishing a solid data privacy policy, complying with all relevant data privacy regulations, and being transparent about your data usage. Ensure that there's one person in the organization who is responsible for controlling data flow, sets access controls and permissions and knows where all the data is stored.
A cloud data warehouse can help because it crunches data in place, removing the need to physically migrate it to a server which broadens your attack surface. When weighing up options like Snowflake vs. Redshift, look for one with strong governance capabilities baked in.
Raise the bar for data quality
Third party data arrives from a number of different sources, potentially very quickly, and none of them is under your control. You have no say over the methods by which data is collected or checked before it reaches you, which makes it far more prone to errors and duplications than internal data.
As a result, it's even more important to automate your data cleaning and preprocessing pipelines. Advanced machine learning (ML) and deep learning (DL) data processing tools can quickly learn how to spot errors and duplications and verify data provenance, plus when your pipelines are automated, there's less risk of new mistakes creeping in due to human error.
Break down data silos
Data silos are a risk for every type of data, but especially for third party data which is gathered by many different platforms and sources. It's liable to arrive in a range of different formats, making it harder to keep track of and more likely to end up locked away in a legacy format.
By moving your data management to the cloud, you can help overcome this problem. Cloud storage is generally more affordable, so there's no need to pick and choose your data. In a cloud repository like a data lake, there's no reason for walls between different data groups. Finally, cloud data warehouses connect your data to a broad number of business intelligence (BI) and analytics tools which can handle even legacy formats.
Access all your data
Traditionally, data was structured in the form of tidy numbers and descriptions, and that's what older data processing tools and databases were designed to deal with. But for marketers, unstructured and semi-structured data also hold immense value, like a video review on YouTube, a tagged photo on Instagram, or a detailed review on G2.
To prevent this value from going unused, you need more powerful next-generation analytics like ML and DL tools. A data warehouse can enable you to connect these advanced AI solutions so that you can process and crunch even unstructured data and turn it into useful insights.
Marketers will always benefit from third party data
Despite recent trends, marketers are going to tap into the value of third party data for the foreseeable future. By using the right tools to ensure data quality and security, crunch unstructured data, and remove data silos, you can keep on benefiting from the insights that third party data hold to make your marketing even more powerful and effective.
Learn more from the 66 marketing statistics and should you worry about the death of third party statistics.