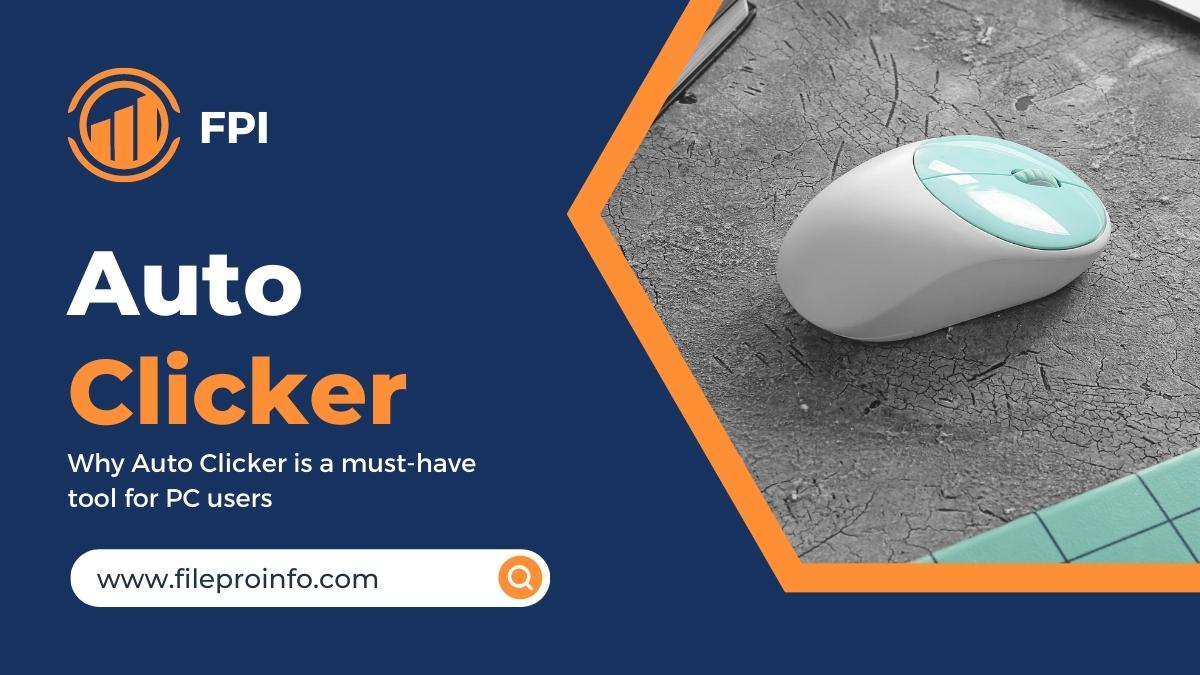 Auto Clicker is a simple software designed to automate mouse clicks. This software doesn't need much space on your PC's hard disk. It is a very lightweight app and it won't consume a big chunk of the resources on your pc. In this article, we are going to share everything related to the Auto Clicker software.
Who would need this software? Who else? gamers. There are a lot of gamers around who are looking for a tool that can automate their mouse actions. For such people, an auto clicker is a boon. Okay, let's explore some of its features and abilities.
Features Of The Auto Clicker Software
Click Interval: This option deals with the time delay between two consecutive clicks. It comes with the option to enter the time manually in an Hours-Minutes-Seconds-Milliseconds format. Users can enter any number they want and they will get the exact time delay between two clicks.
Click Options: You can choose what type of click you want. It can be a single click or a double click. Moreover, it can be from the left mouse button or it can be from the right mouse button.
Click Repeat: Users can get continuous clicks if they select the "Repeat Until Stopped" option. On the other hand, you may also enter the total number of clicks you want, manually.
Cursor Position: You have the liberty to pick the cursor location manually. Otherwise, you can select the current location option to get clicks where your cursor is there currently.
Record & Playback: This is a very useful feature for users who are looking for clicks at multiple locations on the screen. Upon selecting this option, you will have to select the click points and those clicks will be repeated by the auto clicker software.
Those are the wonderful features of the auto clicker software. If you are interested, you can just go ahead and try out the software on your pc or mac.
Download Auto Clicker for PC on Windows 11/8.1/7
The Auto Clicker that we are referring to is nothing but the Orphamiel Auto Clicker which is known as OP Auto Clicker. The current version of the software is v3.0 which was released just 3 days ago. Users can go to the download button below and download the auto clicker for pc.
You may Download Auto Clicker Latest Version for your pc (windows or mac) from its official website.
Once you are at the official website, look around and download it on your pc. Make sure that you keep the file on the desktop of your pc for easy access.
Don't worry, it won't consume more than 1 MB from your hard disk.
How To Install Auto Clicker on PC (Windows)
When it comes to the installation part, I would say that it is the easiest part of the story. Users can follow the instructions shared below.
First and foremost, even though it is an executable file, you don't have to install it on your pc.
The software just runs like a floating window on your pc. It won't store any program files on your hard disk like a regular software installation.
Double click the autoclicker.exe file to launch it on your pc.
Select the option according to your need and you are done.
Start the functionality with a hotkey and get the clicks just like that! boom.
Do not forget the important point that you should not delete the file since it's not installed on your pc. If you do so, you have to download it and launch it again for the task. For any kind of doubts, you can just comment below this article for help.
Learn more from Software and read 5 Best Collaboration Tools for Remote Workers.