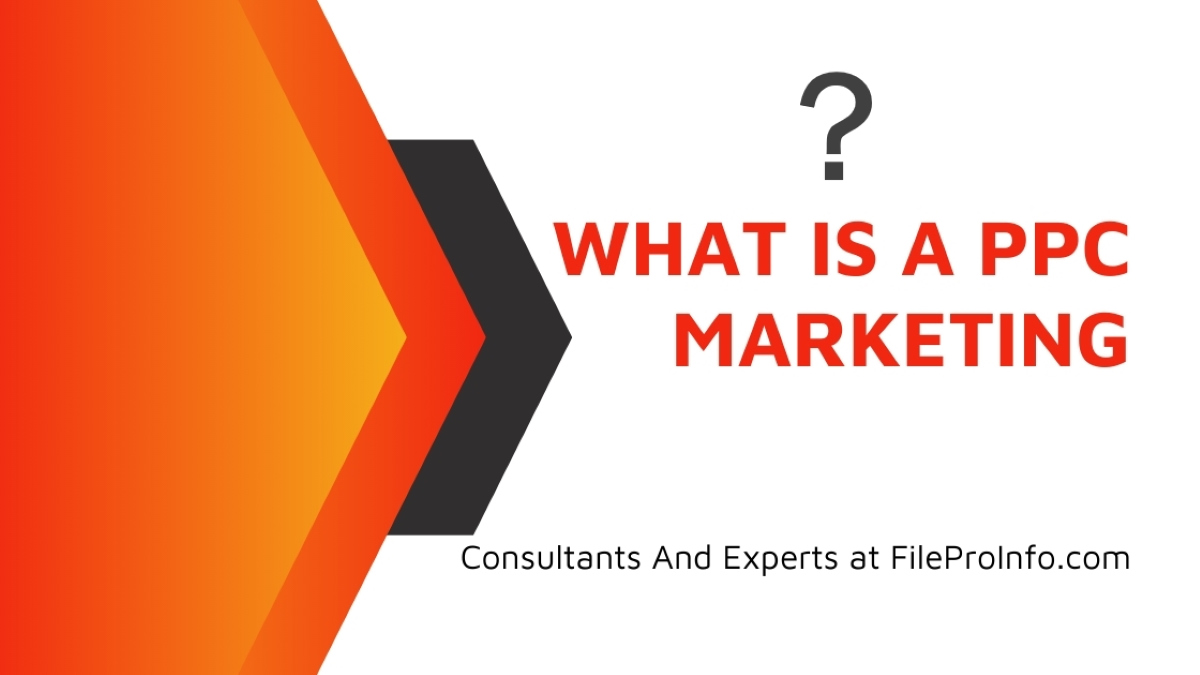 Small businesses often hesitate to spend their money on the marketing of their brands. Most of the time, they are unaware of the right marketing policies on which they should use the potential of hard-earned money.
This is the main reason behind the lack of marketing strategies in smaller businesses. The same also goes for PPC marketing for small businesses. But, getting the proper idea and understanding will clear out the fog from their minds regarding PPC marketing.
What Is PPC Marketing?
First, getting the proper knowledge about what PPC marketing actually is will determine what step you should take next. It is basically a marketing strategy where the companies or businesses create ads and then bid on specific phrases.
The company pays the search engine a small amount for every click they are getting on the company's ad. Apart from search engine results, we often get to see PPC ads on social media platforms, such as Instagram, Facebook, and Twitter as well.
With PPC, companies or businesses pay only when users click on the company's landing page or website. For utilizing the potential of this amazing marketing strategy, business individuals can use several platforms. Here are the available platforms one can choose from.
Google.
Facebook.
Instagram.
Twitter.
Bing.
Benefits Of PPC Advertising
When almost every company is spending a considerable amount on PPC marketing, there have to be some solid reasons. PPC marketing agency for Fort Lauderdale has many benefits to offer your business. Here we will talk about some of the major benefits that you will get when you go with PPC advertising for your small business. 
Offer immediate results.
Experience a high ROI or return on investment.
Improves overall website traffic.
Increase your brand recognition.
PPC data improves your SEO strategies.
In the local market, secure the top spot.
In surrounding cities generate leads.
Target customers in real-time.
Retarget.
Winning PPC Strategies
So, PPC marketing has the above-mentioned benefits to offer any type of business. For smaller businesses, it offers a wide spectrum of opportunities. But, in order to get all the benefits, one has to develop a winning PPC strategy.
Here is a guide on developing PPC marketing strategies for your small business. In case you are a beginner in this space, be very cautious about all the strategies that we are mentioning here.
Choose The Right Keyword
Choosing the right keyword is crucial for PPC marketing. A poor keyword will only drain your money and will not offer the result that you can get with a relevant and quality keyword. So, spend time researching and selecting the keyword you are going to use.
Take help from online tools that have the potential to offer some high-performing keywords from your niche. All they need are just the type of industry you are in, your business type, and some other necessary details.
Be Organized To Optimized
Another secret of being successful with PPC is good housekeeping in your Google Adwords Account. This might not be your preference, but trust us, you have to be organized to get optimized.
First, question yourself about what you are trying to achieve. The answer will help you in selecting the campaign type. Following campaigns can be considered.
Search network campaign.
Call-only campaign.
Display network campaign.
Remarketing campaign.
Create Ad Copy To Convert
Ad copy refers to the actual text, which you will write for your Facebook, Bing, or Adwords ads. It will attract people to click on your ad. Google, and other search engines always prefer to show high-quality ads relevant to the actual search.
Ensure your text is relevant to the keyword and the possible search queries that search engines can get. This way, you can create ad copy, which will be of high quality in the eyes of search engines like Google.
Set A Budget
You have set aside a budget only for PPC marketing. That's really great. But the question is whether the amount that you are planning to invest or can afford to invest is worth it. We mean to say that you are ensuring an amount for your company is enough to bring considerate ROI.
You have to invest at least a minimum amount to experience the change. When you start witnessing significant results, you can increase your budget. There is no harm in starting small, but make sure that start is worth the money.
Maintain Your Click Machine
Businesses build up a PPC marketing strategy; businesses start working on it. Businesses run the PPC campaign. Now what? Is the work finished here? No. They also have to monitor and analyze the result they are getting. That means maintaining your click machine. Only this way your small business will get to see the result it deserves.
Learn more in detail for small business marketing PR strategies with insights and tools.