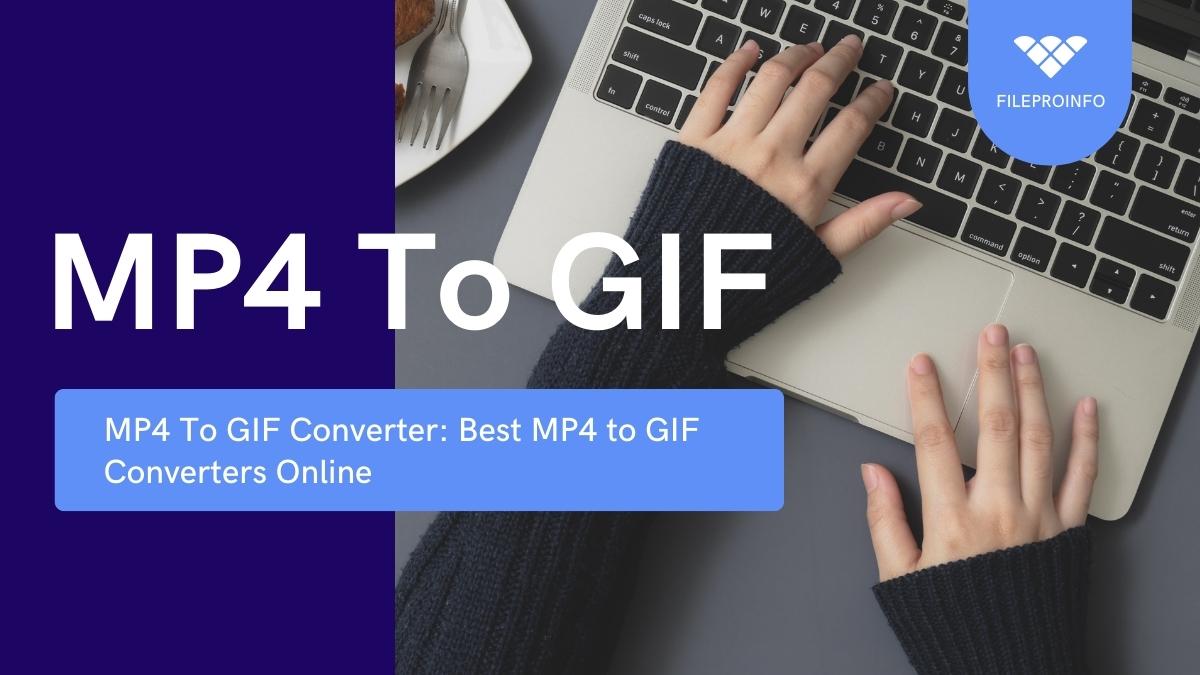 What is an MP4 File?
An MP4 file is a multimedia file commonly used to store video and audio, but can also be used to store other data such as subtitles and still images. MP4 files are usually seen when you download a video from the internet or use a DVD ripper to save a movie to your computer. The file extension .mp4 is sometimes seen as .m4a, which is just another container format that works with the same codecs.
What is a GIF?
A GIF is a computer file format that is used to store images. The GIF format was developed by CompuServe in 1987 and has since been adopted by many software applications. GIFs are commonly used on the Internet to display images on web pages and email messages.
GIFs are typically compressed files that can be saved in an interlaced or non-interlaced format. Interlacing allows a GIF image to be displayed while it is being downloaded from a server. Non-interlacing means that the entire image must be downloaded before it can be displayed.
Why convert an MP4 to a GIF?
An MP4 video file format is a standard for videos that you see online. They are small in size and can be played on most devices. However, they do have some disadvantages. The main one is that they are not as easy to share as a GIF file.
Another disadvantage of an MP4 video is that it can take up more space on your device than a GIF. Converting your MP4 video into a GIF is a great option if you want to save space.
GIFs are also becoming increasingly popular because they are easy to share on social media platforms such as Twitter and Facebook. In addition, they can be easily edited and made into memes.
The Best MP4 to GIF Converters Online
There are a few different ways to convert an MP4 to a GIF. One of the most popular methods is to use an online converter. This can be done easily and for free with a few different converters that are available online. Some of the most popular online MP4 to GIF converters are:
1. FileProInfo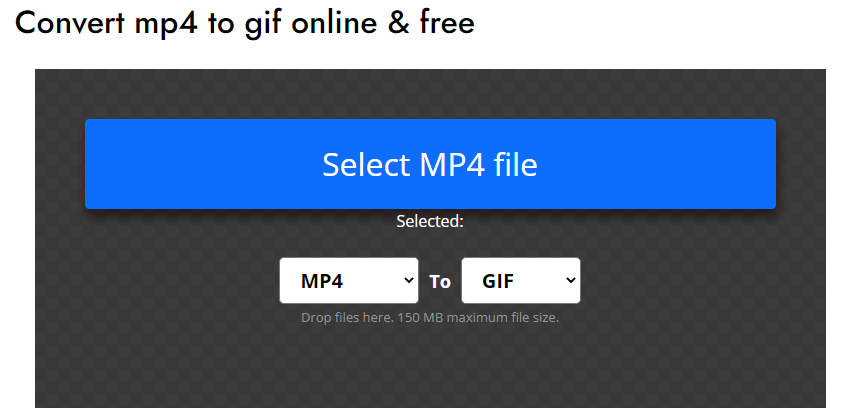 Converting an MP4 file to a GIF has a lot of advantages. The ability to read a GIF on any device, as opposed to an MP4 file, which can only be done on devices that accept the MP4 format, is perhaps the most obvious advantage. Since GIF files typically have better readability than MP4 files, converting an MP4 to a GIF also makes the text easier to read. Furthermore, editing a file in a GIF format can be significantly simpler than editing a file in an MP4 format. Finally, utilizing this free online MP4 to GIF converter is a simple and rapid process to convert an MP4 file to a GIF.
How to convert from MP4 to GIF?
The excellent, free web utility FileProInfo's MP4 to GIF converter makes it simple to convert MP4 files to GIF files. The conversion procedure is easy to understand and navigate because of the user-friendly interface. You can have a functioning new GIF document in only a few clicks!
Upload mp4-file(s)
Select files from Computer, Google Drive, Dropbox, URL, or by dragging it on the page.
Click "Convert MP4 File Now"
Click "Download Now"
Let the file convert and you can download your gif file right afterward.
You can also open the converted file in our free online viewer by clicking "Click to View Online".
2. Docpose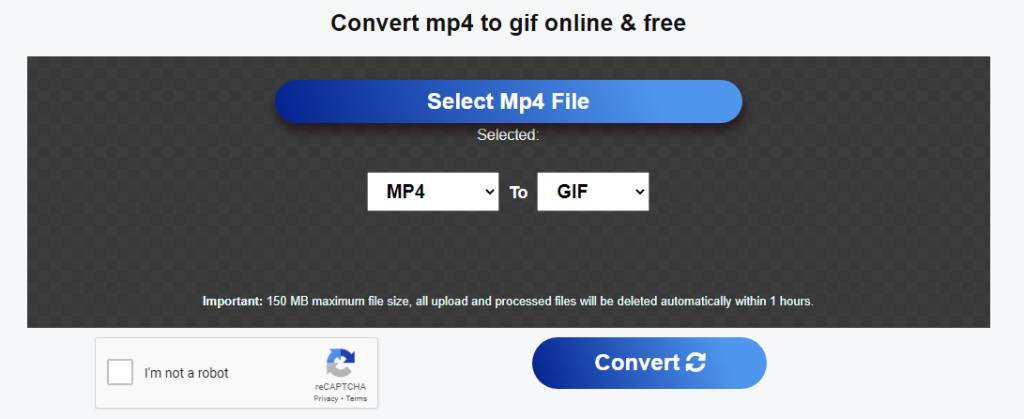 How to convert MP4 to GIF
Go to the Docpose website and click on "MP4 To GIF Converter Online."
Upload mp4-file(s)
Select files from Computer, Google Drive, Dropbox, URL, or by dragging it on the page.
Choose "mp4"
Choose mp4 or any other format you need as a result (more than 88 formats supported).
Download your mp4
Let the file convert and download the gif.
** You can also open gif files in our free online viewer by clicking "Open".
3. Jedok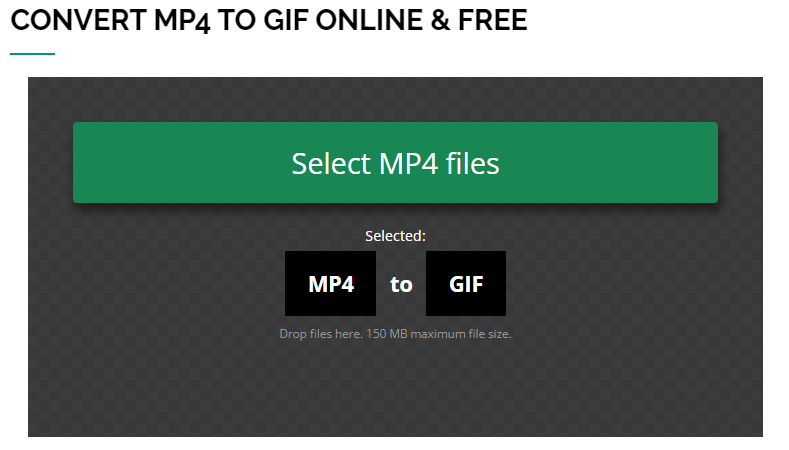 No downloads or registration are required; instantly convert MP4 to GIF online for free.