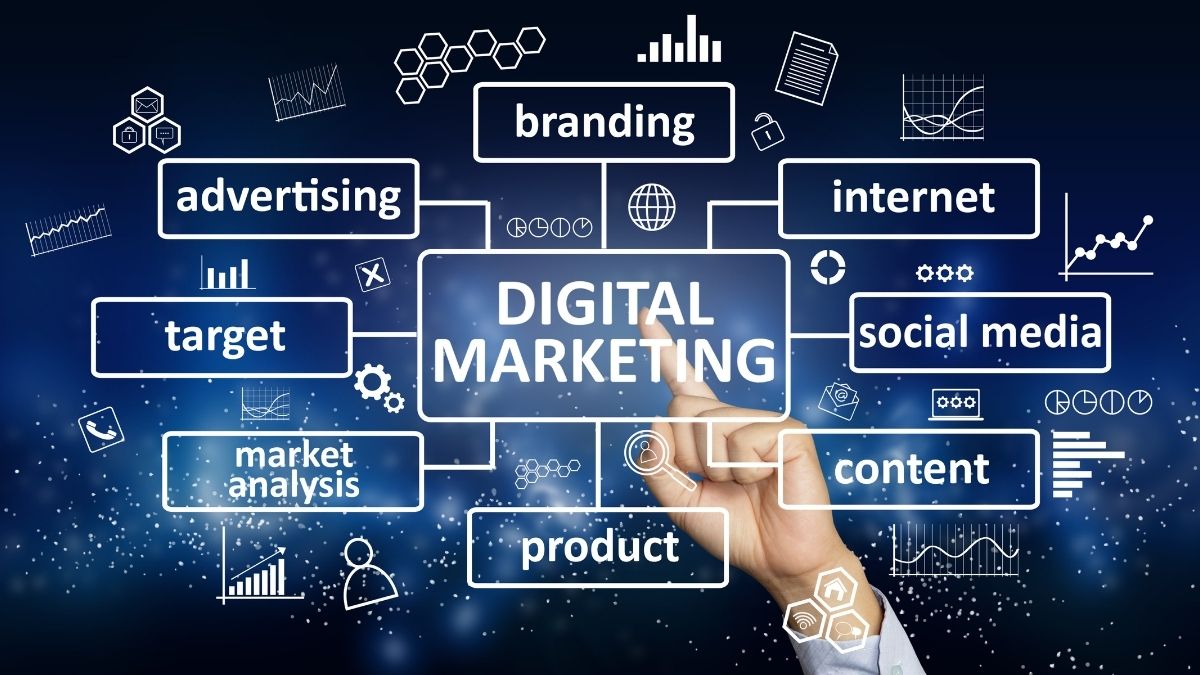 The Internet presents companies of all types with a vast array of tools and resources that can be used to market products, drive home a message, find new customers, or even open new, previously unimaginable lines of business.
But the secret is that companies have to know what these resources are before they can tap into them.
This list of the top 10 forms of digital marketing available to companies of all types presents a wide range of opportunities that, for the most part, can be utilized with very little capital cost.
In other words, some of these are extremely cost-effective initially and, especially, over time. Here are the top 10 forms of digital marketing that any company can start using today:
SEO
SEO stands for search engine optimization and it involves a process of designing your website, its structure, language, and content around keywords and phrases that are relevant to your industry's niche and consumer base. It encompasses many other aspects of digital marketing and, in many ways, is foundational to it as we currently understand it to function. Whether this is in tagging keywords and phrases to content on a website or using relevant hashtags on social media, SEO is about aligning your company's outreach with what works in the open marketplace known as the Internet.
Blogging
Blogging is your company's opportunity to create vast reserves of expertise and insight as well as a huge cache of readily available SEO-optimized content. This will bring visitors to your site time and again for years to come with little need for maintenance and updating to older posts properly executed initially. All of this can be buffeted with an ongoing strategy that generates new content that is reused and recycled across marketing channels to amplify your company's message such as transforming a blog post into a podcast, video, social media snippets, or other avenues.
Social Media
The current darling of digital marketing, social media is a broad and fast-moving category that combines the content marketing of blogging with the SEO-optimized strategies that govern a company's entire web presence. Particularly relevant to consumer-facing industries, social media helps break down geographic, national, and even linguistic boundaries to new markets.
Related: How To Start Your Career in Social Media Marketing.
Email Marketing
Whether you capture subscribers through your company website or via a social media campaign, email marketing gives you a chance to communicate directly with businesses or consumers that are actively looking for what your company has to offer.
Paid Advertising
Though it tends to involve some expense, it is practically nominal when compared with the traditional methods of yesteryear. Perhaps the greatest strength of paid advertising on digital channels is the immediate scalability of campaigns with extremely targeted, niche efforts to massive outreach both being possible.
Affiliate Marketing
Affiliate marketing is when your company teams up with a relevant player in your field that offers ancillary services that are relevant to your products in exchange for a portion of the sale proceeds. A basic example of this would be a beauty blog getting a cut of total sales from a product it promotes through its various channels, or a vendor getting a portion of sales of new pieces of equipment, and so on.
Cobranding Opportunities
Similar to affiliate marketing but typically more involved, cobranding opportunities allow companies to combine forces to market relevant products to their respective audiences and even engage in cross-promotional opportunities. This typically involves leveraging the brand cachet of each party in order to find an appropriate market synergy. Popular examples of this include the multiple products featuring influencer branding.
Influencer Marketing
Influencer marketing involves finding relevant social media stars to promote your product or service to their audience, typically in exchange for a percentage of sales or a flat fee. This can prove particularly cost-effective for niche companies such as publishers, small fashion labels, and other lifestyle companies.
Digital Media Marketing
Digital media marketing involves creating audio and video for distribution through podcasting channels or on websites like YouTube.
ePublishing
Turn your company's expertise into digital books that you can use to implicitly market products and services. An amazing way to capture email and personal information, offering free digital books for download or regular media using ePublishing methods can help your company leverage new channels for marketing and customer outreach.
Learn more from Marketing.