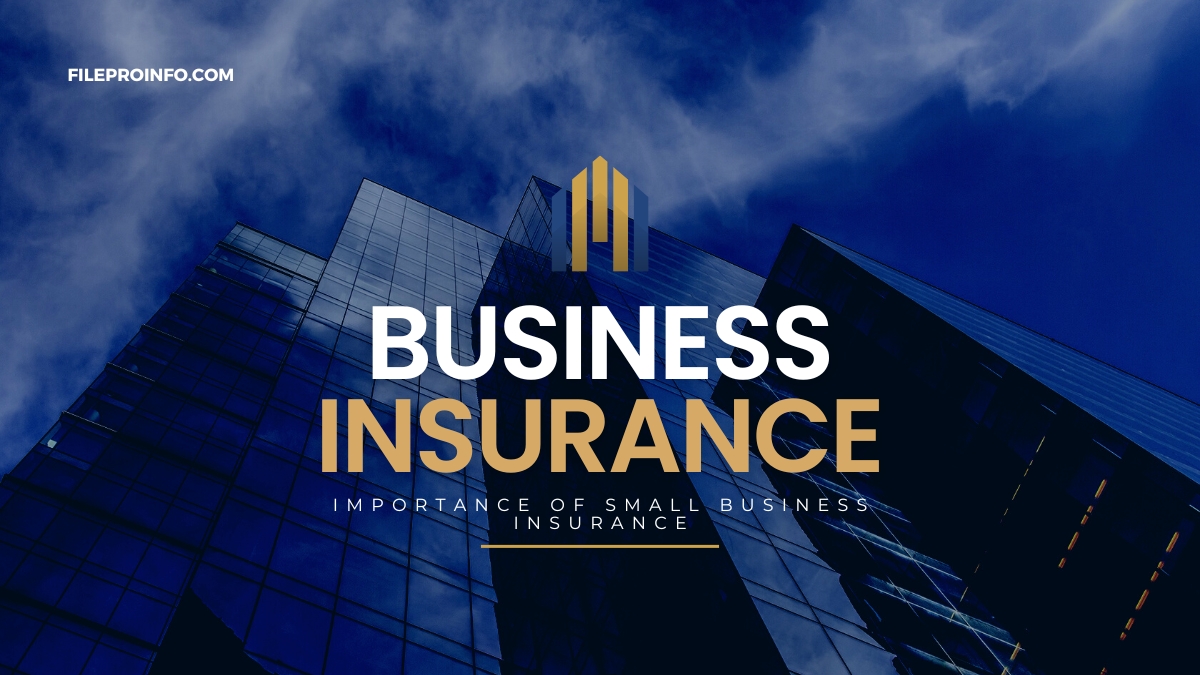 Small business insurance is a critically important tool for any small business owner. It protects in the event of an unexpected or unforeseen issue, such as property damage or a customer lawsuit. Small business insurance can be tailored to fit the specific needs of a given company and help protect its finances in the face of uncertainty.
In addition to protecting against potential losses, small business insurance can also provide peace of mind for the owner and employees. Providing coverage for potential liabilities helps ensure that everyone involved knows what will happen if something goes wrong. This security can mean more time devoted to running the business instead of worrying about what could go wrong. It also allows owners to focus on opportunities rather than threats when making decisions about their company's future direction.
Types of Coverage
Small business insurance is an important aspect of any business. It can provide the financial protection a company needs to cover any damage or loss that may occur during the everyday operations of the business. There are several types of coverage available for small businesses, each one offering its own unique set of benefits and features.
One type of coverage is general liability insurance, which protects against claims involving bodily injury, property damage, and personal injury or advertising injury caused by the business's services or products. Another option is professional liability insurance which covers errors and omissions in professional services provided by a company such as accounting, consulting, or legal advice. Other types of coverage include property insurance which protects against physical losses to buildings and their contents; workers' compensation; product liability; and commercial auto insurance for vehicles used in conducting business activities.
Benefits of Insurance
Having access to small business insurance is essential for small business owners and entrepreneurs. Small businesses have unique needs that require the right type of coverage, and insurance provides financial protection against unexpected risks. With the right policy, a company can protect its employees, buildings, and assets from common liabilities such as lawsuits, property damage, and medical bills.
Small business insurance also helps companies stay competitive in their industry by providing additional funds if any damages occur. It allows them to continue operations with minimal interruptions while protecting their bottom line from expensive losses. Insuring your company's assets will help you sleep easier at night knowing that you are protected no matter what happens during your regular operations or due to unforeseen circumstances. Furthermore, having the right coverage in place can give customers peace of mind when engaging with your business knowing they are well taken care of should anything go wrong.
How to Choose an Insurer
For small business owners, choosing the right insurer is an important decision. A good insurance policy will protect a business's assets and employees, ensuring it can stay afloat if disaster strikes. With so many insurers to choose from, however, it can be daunting to find the right one.
First, research insurance providers that offer policies designed for small businesses. Consider their financial stability and what kind of coverage they provide as well as any discounts or special perks that may be available. It's also important to read reviews online to get an idea of how reliable and helpful they are when it comes to claims processing and customer service. After narrowing down your choices, get quotes from several companies so you can compare prices and benefits before making a final decision.
Factors to Consider
When it comes to starting a small business, one of the most important investments you can make is in small business insurance. Small business insurance offers protection from potential lawsuits and unexpected losses due to property damage or other circumstances. However, there are several factors to consider when selecting the right insurance policy for your business.
The first factor is the type of coverage that best suits your needs. Do you need general liability coverage for third-party claims? Or do you need specialized coverage such as professional liability or product liability? Depending on what type of products or services your business provides, the appropriate coverage may vary greatly.
Another factor to consider is the cost of premiums and deductibles associated with each policy.
Cost of Small Business Insurance
Small business owners are no strangers to the importance of having adequate insurance coverage. With the right insurance policies, they can protect their business from financial loss due to accidents and other unexpected events. But how much does small business insurance cost?
The cost of small business insurance depends on a variety of factors such as the type of industry and size of your company. As an example, retail businesses may need general liability coverage while services-based companies may need professional liability protection. Furthermore, companies will typically pay higher premiums if they have more employees or assets that require additional coverage. However, it's important to note that even smaller businesses can qualify for discounts when multiple policies are bundled together and paid for in advance. Additionally, some insurers offer discounts for early payments and maintaining a good claims history.
Conclusion
Small business insurance plays an important role in safeguarding the financial security of businesses. Having a policy in place provides peace of mind and gives business owners the confidence to focus on growing their businesses without worrying about unexpected risks. Small business owners should consider the potential benefits of insurance for their unique needs and budget, as it can help protect from a variety of risks. For those looking for more information or advice, there are several online resources and professional advisors available to assist.