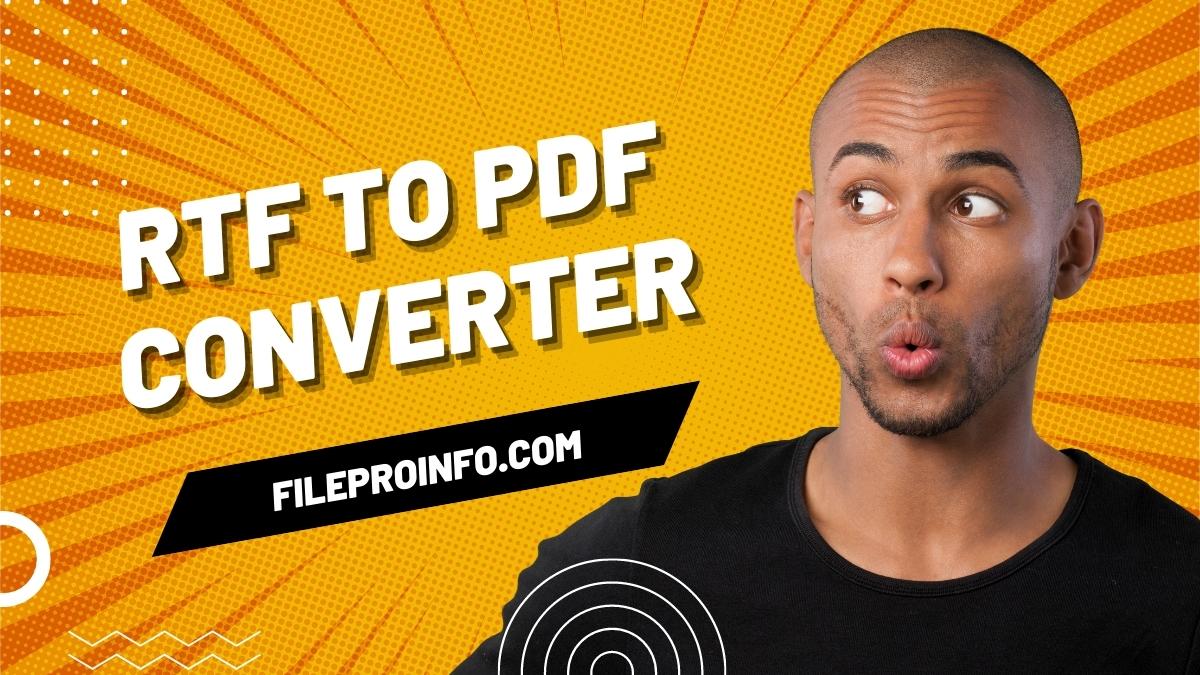 An RTF To PDF Converter Online is a program that allows users to convert their RTF (Rich Text Format) files into PDF (Portable Document Format) files. This can be useful for people who need to share their RTF documents with others but do not want the hassle of converting them into another format first. There are many different RTF To PDF Converter Online programs available, and they all have different features and conversion options. Some of the more popular ones include Adobe Acrobat, Nitro Pro, and PDFelement.
What is RTF?
The Rich Text Format (RTF) is a file format that allows documents to be created and exchanged between different word processing applications.
RTF was developed by Microsoft in 1987 and has become a standard format for exchanging documents between different software applications. RTF files are simple text files that can be opened and edited in any text editor, making them easy to exchange between different platforms.
While RTF is not as widely used as other file formats such as PDF or DOC, it still has its advantages. One of the main advantages of RTF is its ability to preserve formatting across different word processors. This means that if you create an RTF document in Microsoft Word, it will retain its formatting if opened in another word processor such as LibreOffice or Apple Pages.
Another advantage of RTF is its small file size.
What is PDF?
A PDF is a Portable Document Format. It is a file format that captures all the elements of a printed document as an electronic image that you can view, navigate, print, or forward to someone else. PDFs are usually created from existing documents, such as Microsoft Word files or scans of paper documents. They're commonly used for tax forms, manuals, contracts, and other official documents.
PDFs have several advantages over other file formats:
They're easy to create – just about any application can generate a PDF.
They're smaller than other file formats – so they take up less storage space and are easier to send via email.
They're platform independent – meaning they can be viewed on just about any computer or device, regardless of the operating system.
Best RTF To PDF Converters Online
If you are looking for the best RTF to PDF converter online, then you have come to the right place. In this article, we will take a look at three of the best RTF to PDF converters online.
1. FileProInfo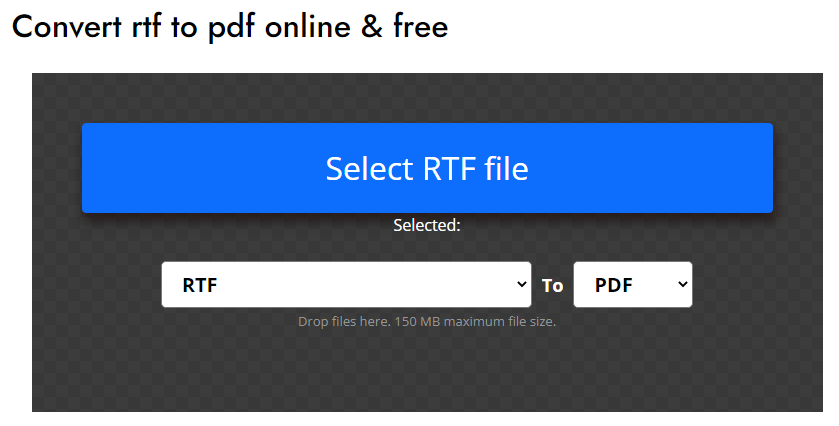 How to convert from RTF to PDF?
The excellent, free web utility FileProInfo's RTF to PDF converter makes it simple to convert RTF files to PDF documents. The conversion procedure is easy to understand and navigate because of the user-friendly interface. You can get a functioning copy of your new PDF document in only a few clicks!
Upload rtf-file(s)
Select files from Computer, Google Drive, Dropbox, URL, or by dragging it on the page.
Click "Convert RTF File Now"
Click "Download Now"
Let the file convert and you can download your pdf file right afterward.
You can also open the converted file in our free online viewer by clicking "Click to View Online".
2. Docpose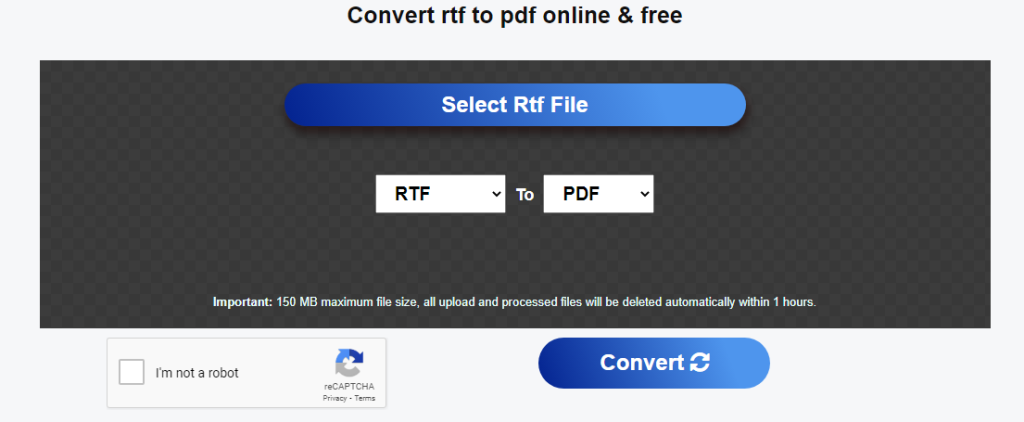 How to convert RTF to PDF
Upload RTF-file(s)
Select files from Computer, Google Drive, Dropbox, URL, or by dragging it on the page.
Choose "RTF"
Choose RTF or any other format you need as a result (more than 108 formats supported).
Download your RTF
Let the Docpose convert RTF to PDF and download pdf.
** You can also open a pdf file in our free online viewer by clicking "Open".
3. Jedok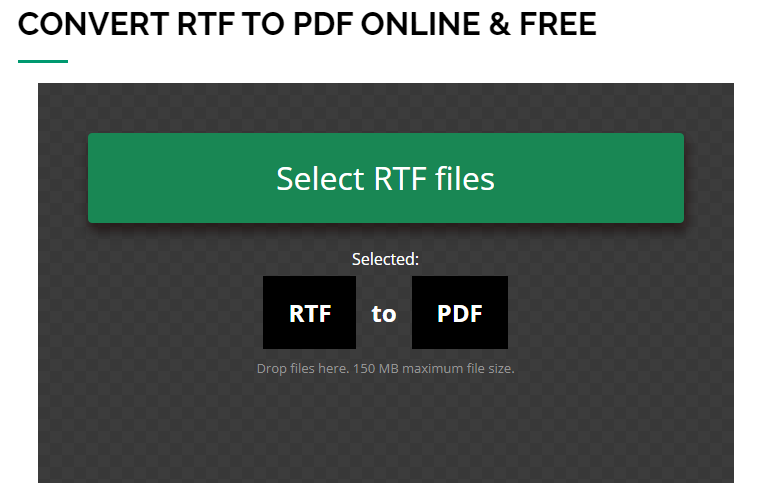 No downloads or registration is required; instantly convert your RTF to PDF online for free.
Advantages of converting from RTF to PDF?
Several benefits can be derived from converting RTF to PDF.
Compared to RTF, the PDF format is more extensively used and readable.
People will find it simpler to open and examine a PDF than an RTF.
Security benefits of PDF conversion can be found.

Compared to PDF files, RTF files are frequently simpler to copy and distribute.
You can prevent unauthorized copying and sharing of your information by converting it to PDF.
Your documents will be simpler to print and browse after conversion to PDF.

The best tool to convert RTF to other file formats online and without charge from any device is FileProInfo's RTF converter, which supports a wide range of file types.
Converting from RTF to PDF can be the best option for you if you're seeking a solution to make your documents more safe and accessible. RTF files can be easily converted using a variety of web resources or software programs.