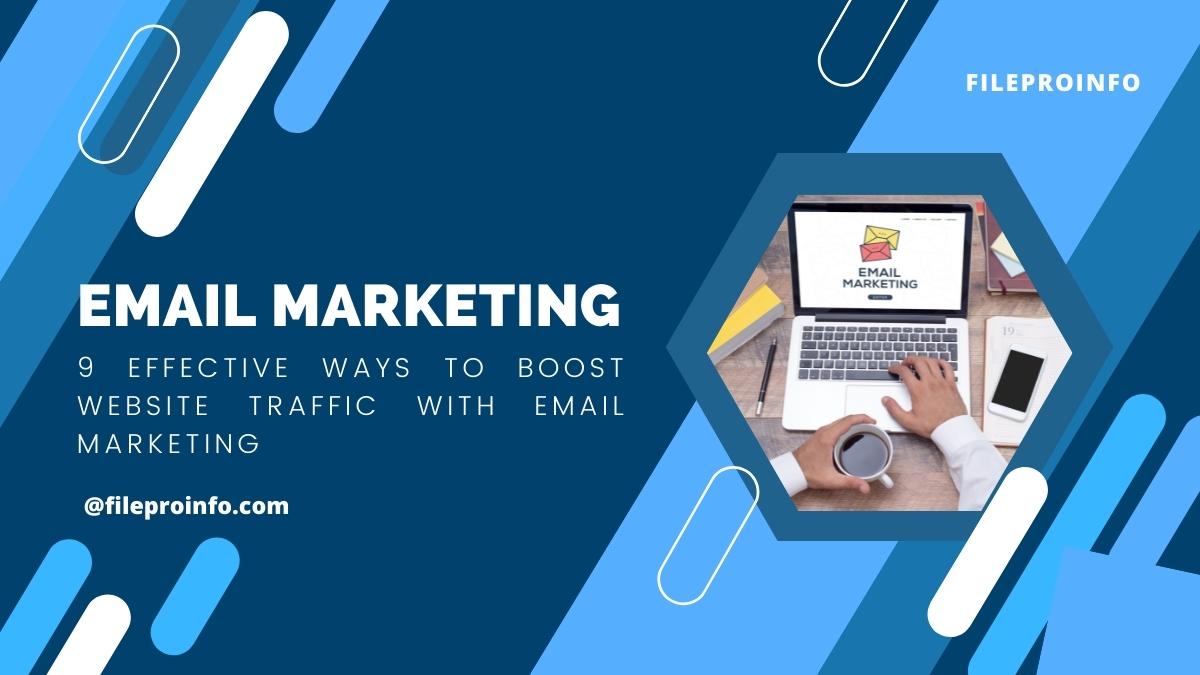 Driving traffic to your website is one of the most important outcomes of any email marketing campaign. When more people visit your site, there's a greater chance that they'll buy your products or services, share your content, or simply remember your brand the next time they're looking for what you offer.
Despite it being one of the oldest digital marketing channels around, email is still expected to generate almost $10 billion in global revenue by the end of 2022, demonstrating its efficacy when utilized correctly.
However, with competition for recipients' attention higher than ever, simply sending out emails isn't enough to guarantee website traffic. You need to employ some email marketing best practices to make sure your campaigns are driving the results you want, and that's exactly what we are going to cover in this article.
Collect email addresses from customers and website visitors
If you want to use email to drive traffic to your website, you need to have a database of people to send your messages to. The more names you have on your list, the better. With that said, building an e-mail list isn't easy, and it will require a fair amount of time and effort. Here are some quick tips on how to collect more addresses:
Use pop-ups and exit-intent forms on your website
Offer a discount code (such as 10% off or free shipping)
Run a contest or giveaway
Include a signup link on your homepage and make it easy to find
Segment your email list
Segmenting your email list is important because it allows you to send more relevant content to your subscribers. This can help boost website traffic because subscribers are more likely to click on links in emails that interest them. There are a few different ways to segment your list, but some of the most common criteria include:
Location
Age
Gender
Interests/hobbies
Purchase history
You can also segment your list based on how subscribers signed up for your emails. For example, if you have a brick-and-mortar store, you might want to segment your list based on whether someone signed up in-store or online.
Keep everything on brand
One of the most important things to consider when it comes to email marketing is consistency. Everything from the design of your emails to the content you include should be on brand and consistent with the overall look and feel of your website and other marketing materials. This will help to create a strong identity for your business and make it easier for customers to remember who you are.
For example, if you use Gmail as your primary email client, you might want to consider using Google's Gmail templates to design your emails so you can keep them looking professional and consistently on brand. You can also look at how to change signature in Gmail so that every email you send includes your website address and other important information about your business.
Regularly test your performance
A/B testing, commonly referred to as split testing, is the act of comparing two versions of the same piece of content or campaign to discover which performs better. By conducting A/B tests, you can determine which version of your content is more effective at achieving your desired results, such as increasing website traffic or generating more leads. This is an important step in any email marketing campaign, as it allows you to fine-tune your approach and make sure you're getting the most out of your email list.
Make it easy to share your emails
If you want people to share your emails with their network, you need to make it easy for them to do so. Include social sharing buttons in your email templates and encourage recipients to share your content with their followers. Additionally, you can include a link to subscribe to your email list in every email you send, giving recipients the ability to forward your emails to their contacts who might be interested in what you have to say.
Work on your copy
Crafting effective copy is an important skill for any marketer, but it's especially important when it comes to email marketing. The words you use in your emails can have a big impact on whether or not people will click through to your website. In general, you want to keep your copy short, sweet, and to the point. Make sure every email you send has a clear call to action and avoid using too much "salesy" language.
Use images and videos
Images and videos are a great way to engage your subscribers and add visual interest to your emails. However, you need to make sure you use them wisely. Avoid using too many images or videos, as this can make your emails look cluttered. Instead, focus on using a few high-quality images or videos that complement the content of your email.
Make your emails mobile friendly
Today, 81% of emails are opened on mobile devices. As a result, it's imperative that your emails are optimized for mobile. This means using a responsive email template and making sure the images and videos you include are sized appropriately for small screens. You should also avoid using too much text in your emails, as this can make them difficult to read on mobile devices.
Conclusion
By following the tips above, you can create effective email campaigns that will help you increase website traffic and reach your target audience. Just remember to keep your goals in mind, craft engaging content, and make sure your emails are mobile-friendly. With a little effort, you can see a big return on your investment in email marketing as long as you continually test your results and make adjustments as needed.