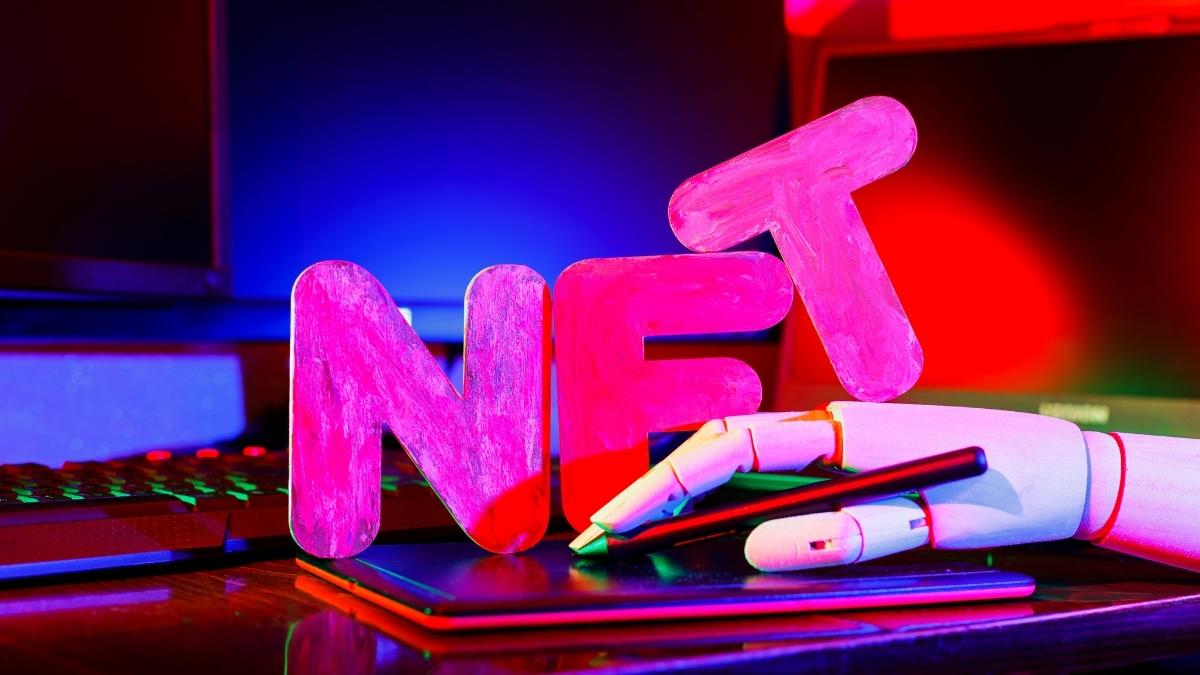 NFTs can be produced, stored, and traded in a variety of inventive ways. There are numerous original ways to make money off of them as well. These techniques, however, are only effective if you can produce and market your own NFTs. The article will show you how to create a cryptocurrency game or piece of art that anyone with an internet connection can play and buy with tokens.
You can produce and market your own NFTs in a number of ways. Here is a quick how-to for selling your artwork using NFTs.
Buying Cryptocurrency To Fund Your Wallet
You'll need some cryptocurrency to launch a game or a blockchain art gallery. Websites like Coinbase allow you to purchase cryptocurrencies. Once you've made your purchase, you can use a public address to transfer the money to an NFT-compatible wallet. Here is an image of my wallet from the Parity Ether Wallet as an illustration.
Creating A Digital Wallet To Pay For Your NFT
You must make a completely new digital wallet that is connected to the original wallet once you have some cryptocurrency in your existing wallet. For instance, I transferred my ether to a new, NFT-compatible digital wallet that I made using the Exodus Wallet. The MetaMask and Trust Wallet are two examples of wallets that support NFTs. Use only wallets that are NFT-compatible! If you can't trade or sell your artwork, it might otherwise lose all of its value.
Adding Cryptocurrency To Your Wallet
You can add more cryptocurrency to your new NFT-friendly wallet after creating a new wallet and transferring your existing cryptocurrency from the old wallet to the new one. Typically, you can keep configuring this new digital wallet until you have bought all the cryptocurrency you want to use to make a game or an art gallery.
Connecting Your Wallet To An NFT Platform
For syncing your wallet with an NFT platform, you might have several choices. You could, for instance, directly link your Ethereum address to an NFT system like CryptoKitties or Etheremon. To buy and sell an NFTs that are supported by the platform, all you need to do is deposit cryptocurrency into the website. The NFTs can then be withdrawn whenever you like. You can also play the platform's game component to earn NFTs. Please confirm that your wallet is compatible with the relevant platform, though.
Uploading The File You Want To Turn Into An NFT
You must save your digital artwork in a format that is supported by NFT platforms if you're making it. You might want to save your file as a.jpg for digital paintings and drawings, for instance. Save your file as.json or a similar extension if you're making a game or other NFT asset. After saving your file, you can use the NFT platform to upload your artwork or game. For CryptoKitties and Etheremon, for instance, you merely upload the image to the website.
Setting Up An Auction For Your NFT
You should make an NFT auction once you have uploaded your NFT. As long as you exercise caution, there are several ways to accomplish this. Utilizing the NFT website directly is the simplest way to do this. For instance, if you were making a game, I would upload all the data using the settings menu. Then, after deciding on a price and the terms of the sale for my NFTs, I would create an auction for my artwork.
Adding A Description To Sell Your NFT
You might want to give your artwork a description as well. For instance, if you are developing a new game, you might want to explain the idea behind it. You might want to explain the meaning of the piece and the reasons behind your design if you are creating a new painting or drawing.
Paying The Listing Fee To Sell Your NFT
After creating your account, you must pay a listing fee before anyone can purchase your NFTs. The listing fee typically forms a portion of the transaction cost. For instance, if you wanted to sell each piece of art as an NFT for $5 in Ethereum, you would also have to pay a $1 listing fee. NFTs are a means of earning some extra money. Nft Profit is the ideal choice.
Conclusion
As long as you have cryptocurrency in your wallet, NFTs are fairly simple to create and sell. Additionally, you will need to take safety measures, like saving your game or art file in a format that is compatible before uploading it to an NFT site. But once you've done that, you can start making cryptocurrency by offering your games or artwork for sale as NFTs.
Learn more from NFT and read NFT Marketplace – Why are They Necessary and How can They be Developed?