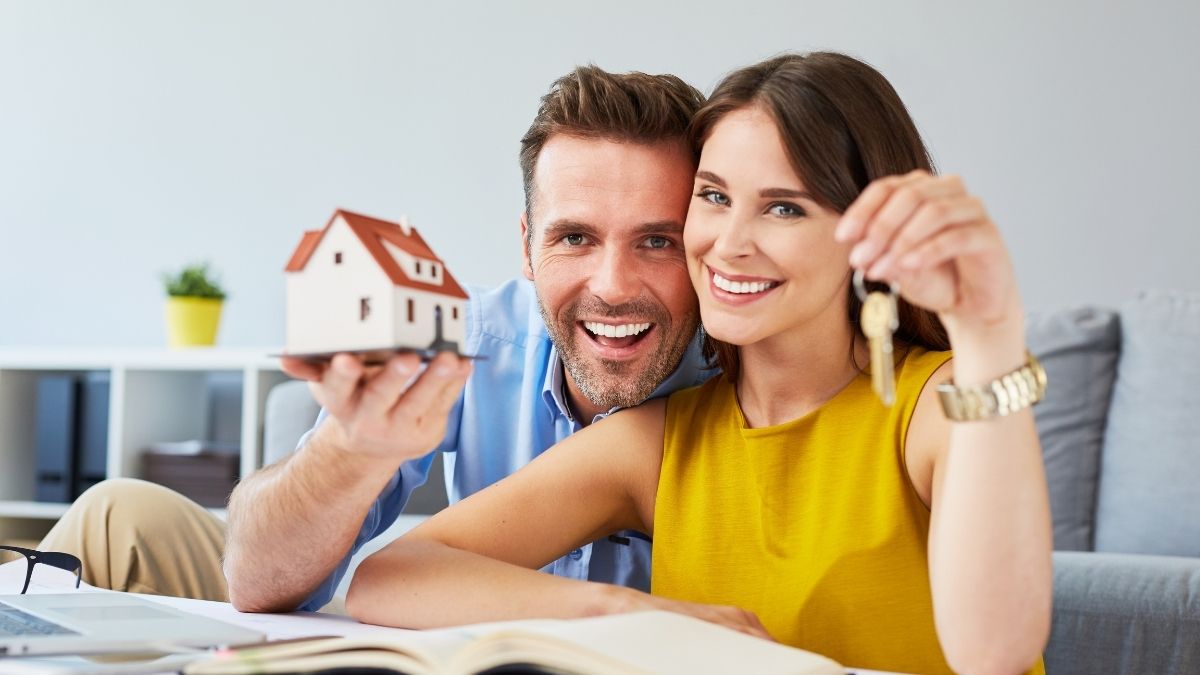 Buying a home can be a stressful but rewarding experience, but when done correctly, it is much easier. It would be ideal if you thought about a lot of things before buying a house, but it can be difficult to know where to begin.
Your new house will be found, financed, and built properly if you hire the best realtor, lender, and home inspector. So, as an investor, what do you need to know before buying a home at the best price?
1. Understand the market
This may seem obvious, but with the real estate market fluctuating so rapidly, it's difficult to get an accurate picture of what's going on in your neighborhood.
If you want to buy a home in 2022, you should think about the current state of the market and how that might affect the price and availability of available homes.
While it may be tempting to jump right into the process of finding an agent and browsing listings, you should spend some time learning about the market in which you're interested in purchasing a home. After all, it can be difficult to make an informed decision if you don't know how many homes are selling in a given area or what types of homes are available.
Fortunately, you can use online interactive tools to predict what will happen in your neighborhood and local real estate market based on data from the previous 12 months.
2. Having a good credit history
In 2022, good credit is still important for home buyers, but the landscape has shifted. It may be easier than ever to obtain a mortgage, but you should conduct thorough research before applying for one.
Credit is determined by a number of factors, the most important of which are your payment history and the amount you owe. The better your credit score is, the more likely you are to pay your bills on time and have little debt.
It'd be ideal if your credit score was over 700, but anything over 650 will suffice. Don't be concerned if your credit score is below 650. You may still be able to purchase a home, but it will be difficult.
This is significant because banks will use your credit score to determine whether or not they will lend you money when it comes time to finance a home. This means that if you don't have good credit, they may not be willing to lend you much money if any at all. Even if they do lend to you, having bad credit may result in you paying a higher price for the home than someone with good credit.
3. Using a 20% down payment instead of PMI
If you want to buy a house in 2022, you should know how much it will cost and how much you should save before making the purchase. The down payment is an important part of this process. The down payment is typically 20% of the total cost of the home.
You will be required to pay mortgage insurance (PMI) until your loan-to-value ratio falls below 80% if you do not have enough money for a 20% down payment. In some cases, PMI can cost as much as 2% of your loan amount per year. This can be very costly, making it difficult for new homeowners to keep up with their payments.
When buying their first home, many first-time buyers consider putting down less than 20% as a down payment to avoid PMI.
4. Choosing a Reputable Real Estate Agent
The best way to get the inside scoop on new listings that haven't hit the market yet is to hire a realtor. Many homes sell before they are even listed with an agent. Realtors are notified as soon as a seller decides to put their home on the market, giving them time to identify potential buyers like those available at eXp Realty's website.
When there are multiple offers on a listing, a good realtor can also help you negotiate a great price and develop creative strategies for getting sellers to accept your offer. They'll also be there for you if any problems arise during the escrow process, and they'll assist you in locating qualified professionals for any inspections or repairs that may be required prior to closing.
You may believe that hiring a realtor will be more costly, but the truth is that good realtor are frequently paid by sellers' agents, and even if they aren't, they can save you money and time in the long run avoiding hidden fees and costs. A good realtor can also assist you in locating the best neighborhoods for your needs and identify red flags that may indicate future repairs or other issues.
A good rule of thumb to remember is that the more difficult the market, the more experience the agent should have. For instance, real estate in Scottsdale, Arizona has become extremely popular, and an experienced Scottsdale Realtor can make a significant difference in your investment experience.
5. Have a thorough inspection performed
Because the housing market is booming, the homes you're considering may have undergone extensive renovations and improvements. Unfortunately, you are unlikely to know what has been done to the house or whether it has been done well.
Home inspections are useful in this situation. Home inspections are strongly advised before purchasing a home, especially in a year like 2022, when the housing market is booming and there is fierce competition for available properties. Inspections can help you avoid buying a house with major flaws or even minor issues that will become major problems if not addressed right away.
A good home inspector will go over every detail of your new home with you, giving you peace of mind as well as advice on what to do next.
6. Stick to a Budget That Is Reasonable
Purchasing a home is a significant financial investment that can also be one of life's most exciting experiences. However, with low-interest rates and the ever-increasing cost of renting, it's tempting to go overboard and rent more homes than you need. However, sticking to a reasonable budget is ideal, and here's why:
You'll have more money to put toward expenses, repairs, renovations, and other property-related costs.
You'll avoid getting yourself into a debt situation that you can't afford or manage on your own.
You'll avoid having to sell the house if you can't afford to keep it in the future.
There are many moving parts to buying a home, but planning ahead of time can help you save money and get exactly what you want out of the experience.
Learn more from business and read Why Owning a Home is Actually a Bad Investment.