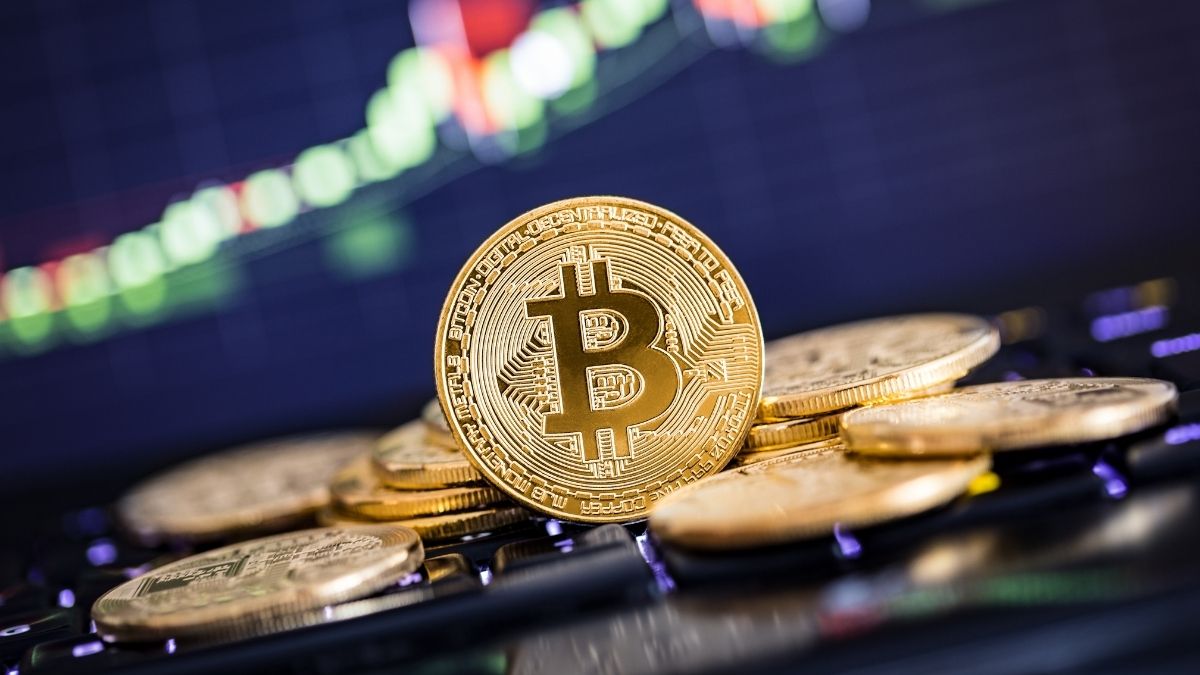 It only took four months, in the first half of 2021, for global cryptocurrency usage to double to more than 200 million. We'll show you how to accept cryptocurrency payments as a small business in this article.
As more people become interested in cryptocurrency they buy BNB, Bitcoin and other types of crypto, a growing number of small businesses are getting ahead of the curve, positioning themselves to serve the growing number of crypto-paying customers.
Accepting Cryptocurrency Payments
According to a nationwide HSB survey conducted in January 2020, 36% of small businesses accept cryptocurrency payments. If your company is one of the few that has yet to embrace crypto payments, it's probably time to figure out how to accept crypto payments in order to keep up with the competition.
The adoption of crypto by major payment processors and large innovative companies was cited by 50% of small business owners polled as a motivator for accepting crypto payments. According to the survey, 35% of respondents chose crypto to keep up with competition and customer demands.
However, crypto adoption is more than just a survival strategy for small businesses. It is also a tool for increasing business efficiency. For small businesses, there are numerous advantages to using bitcoins and other cryptocurrencies. These are some examples:
Increasing your international exposure
Better security as a result of cryptocurrency's decentralized nature
Payments made more quickly
Lower processing fees and the elimination of the dreaded chargeback fees that eat away at your hard-earned money.
Crypto payments, on the other hand, are not without drawbacks. The list is topped by high volatility and the risk of cyber-attacks. Depending on how you use cryptocurrency, you can reduce these risks while reaping the most benefits.
How to Accept Crypto Payments as a Small Business
Accepting cryptocurrency payments is simple. Here's how it works:
Set up a cryptocurrency wallet
You'll begin by creating a cryptocurrency wallet. A wallet is similar to a bank account in that it allows you to send and receive digital money.
Because you're likely to accept different types of cryptocurrency from different customers, it's best to go with a multi-cryptocurrency wallet that stores multiple cryptocurrencies.
A multi-crypto wallet stores multiple types of cryptocurrency, saving you the trouble of opening multiple crypto wallets for different cryptocurrencies.
Bitcoin is the most popular cryptocurrency among small businesses, with Bitcoin Cash, Ethereum, Litecoin, and Binance close behind. Consider a wallet that can store these popular cryptocurrencies.
Other things to consider when selecting the best multi-cryptocurrency wallet are:
Cryptocurrencies are accepted (wallets such as Ledger Nano S and Guarda support more than 30 cryptos)
Affordability in terms of transaction fees and purchase fees (for cold or offline wallets).
Integration with other software wallets
Security (malware- and hacker-proof)
The ability to connect with other apps for seamless money transfer
Integrate crypto payments on your website
Once your cryptocurrency wallet is operational, it's time to incorporate cryptocurrency payments into your website.
If you run an e-commerce site on a platform like Shopify, Magenta, or Woocommerce, you can install a variety of plugins to enable crypto payment processing.
If you are unable to locate the appropriate plugin, you can sign up for a crypto payment gateway. Crypto processors offer a variety of payment options for your website. Payment buttons and invoices are two of these methods.
CoinBase Commerce and BitPay are two of the world's leading cryptocurrency processors.
Choose a cryptocurrency gateway that does the following:
The cryptography of various types is supported.
Transaction fees are low.
Integrate with platforms that are critical to your company's success.
Protects your cryptocurrency from market volatility by converting it to FIAT money instantly.
There are no minimum balance or payout restrictions.
You can settle your payments in a variety of currencies.
Other benefits include invoicing, recurring payments, and other accounting options.
Has a good reputation and positive feedback.
Is safe and secure, thanks to strict sign-in and user verification procedures.
If you are unable or unwilling to integrate, you can arrange for direct payments from your customers. All they need is your wallet address or a QR code generated by your wallet. To make payments, your customers will enter your address or scan your QR code.
Cushion yourself against crypto drawbacks when accepting crypto payments
You can keep your cryptocurrency safe and valuable by doing the following:
Instantly turning your Bitcoin and other cryptos to cash
Sign up for payment processors like BitPay and Flexa, which convert your Bitcoin to cash automatically, eliminating volatility issues that can reduce the value of your cryptocurrency.
Avoiding direct contact with crypto
You can also accept bitcoin payments without exposing yourself to cryptocurrency risk by allowing your customers to pay with the cryptocurrency option on PayPal.
PayPal credits your account with US dollars once your crypto-holding sends the digital money.
What to consider before you accept cryptocurrency payments
The Tax Implications of Bitcoin
All cryptocurrencies, according to the International Revenue Service (IRS), are capital assets subject to capital gains tax. If you use bitcoin to make purchases as a small business, the IRS considers that purchase to be a crypto sale.
If the coins you'll are worth more than what you 'bought,' you'll have to pay capital gains tax on top of any applicable sales tax.
Regulation of cryptocurrency (or the lack of it)
Because cryptocurrencies are largely decentralized, no bank or government body regulates them. Your company's assets are not completely safe with limited regulation. Insurance will be required to cover issues such as data security breaches and cybercrime losses.
You should also be ready to adapt to changing regulations as stakeholders continue to consult on how to regulate cryptocurrency.
Your target audience
According to research, 74% of crypto holders are between the ages of 25 and 44, and 19% are between the ages of 44 and 55.
Accepting crypto payments may be a critical requirement for your business if you serve a younger, tech-savvy audience.
Nonetheless, older generations of at least 60 years old are catching up, and if you serve the older market, you will need to adapt.
Dive Into Crypto to Stay Ahead of the Competition Accepting cryptocurrency payments portrays your company as forward-thinking and innovative, which improves your brand image.
While your customers may not be interested in making crypto payments right away, it is critical to learn the ins and outs of Bitcoin and crypto, as well as how to accept bitcoin payments. Prepare to seize every opportunity to stand out and thrive in today's fast-paced market.
Need help with our free SEO tools? Try our free Website Reviewer, Online Ping Website Tool, Page Speed Checker.
Learn more from business and read What Is Supply Chain Visibility?