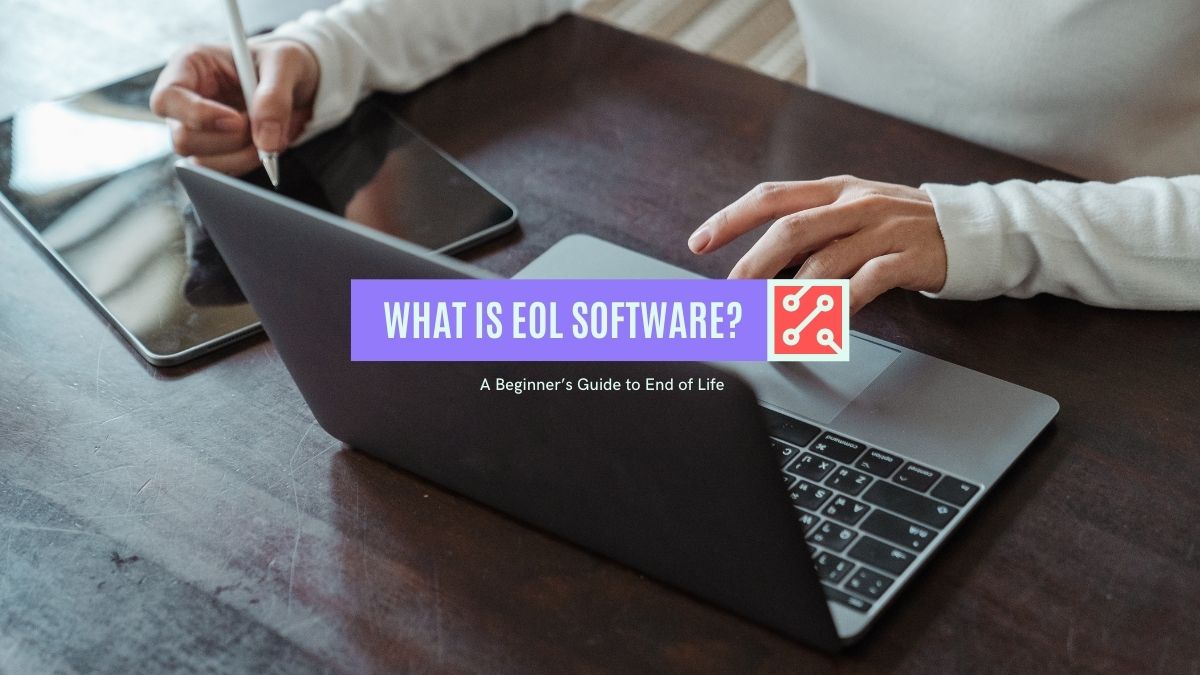 For businesses of all kinds, the phrase "end of life" can instill an amount of fear and trepidation that is not entirely necessary. Although the idea of software reaching the end of its lifespan is unpleasant, there are ways to avoid massive expenses when that happens.
Practically, investing in a provider like TuxCare with EOL support services will help mediate the problems that might arise when software reaches the end of its life. Having specialty services in place ahead of time will create space for solutions and management without running the same security risks that end-of-life software can sometimes instigate.
Exploring the world of end-of-life (EOL) software can seem complicated. And with so much of the world moving to remote operations, it seems more critical than ever to understand it. Fortunately, once you know the basics, the rest comes easily.
What is EOL?
EOL software is a piece of technology that is no longer maintained or supported by the developer. The end-of-life stage usually occurs when the product vendor determines the software is no longer viable or has outlived its usefulness.
A product might be declared EOL before it is declared EOSL or end of service life. Once the product is displayed EOSL, the product's creator will cease offering any technical support for the product. It is, in essence, a dead product.
With so much of the business world supported by technology, the harrowing idea of software coming abruptly to the end of its life might cause business owners to panic. But there are plenty of resources to assist when EOL software is announced.
Is EOS different?
End of sale (EOS) or end of availability (EOA) are the same things in the world of information technology. EOS implies that after a specific date, usually declared with the EOS stamp, the manufacturer of a product will no longer sell that product.
A third-party vendor may still carry the product after an EOS is declared. However, technical support will be increasingly difficult to find as the product is no longer produced or sold.
EOS is different from EOL in that the EOS date marks the last day you can purchase a product directly from the original creator. Support for an EOS product may continue, which is not the case for EOL.
How does EOL work?
EOL occurs when a product or information technology service has outlived its usefulness. Usually, the manufacturer intends to shift attention to new products that perform better or more efficiently.
The EOL phase is one of the final stages of a software's life cycle, right before EOSL. An EOL date is often announced in conjunction with the system's entire lifecycle. It tends to be a projection of when the manufacturer expects the product to need replacing.
Just because software or a device might be in its EOL cycle does not imply a machine will stop working immediately on the date. And even though the manufacturer may forgo offering tech services, a third-party vendor will likely be able to continue working on the device or software for some time.
Wrapping up
EOL software is not dead software. Although it represents the end of an era with certain manufacturers moving on to new models and incarnations, software or devices in the EOL stage can still function properly for some time. It's simply a matter of knowing who to call when help is needed.
Learn more from Software and read How To Choose A Software Bot For Your Business.