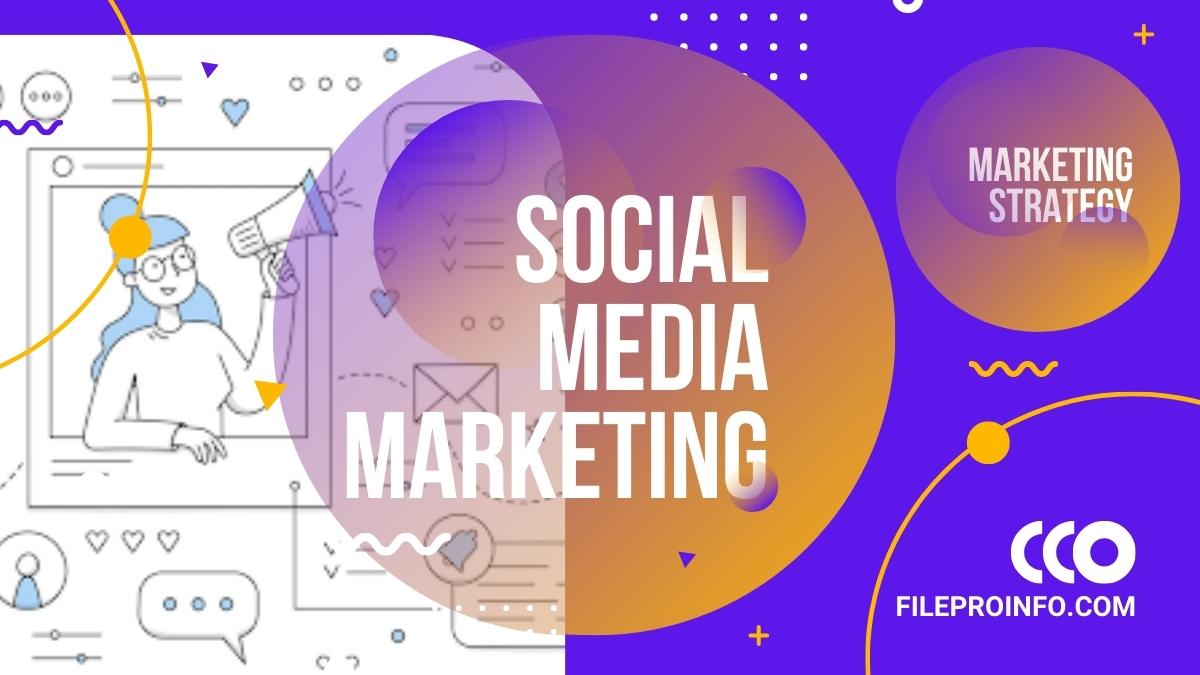 How to Build a Social Media Strategy
Now that you know what social media marketing is and why it's important, it's time to start creating your own social media marketing strategy and using one of the best social listening tools. Here are a few tips to get you started:
1. Define Your Goals
Before you can create a social media marketing strategy, you need to know what you want to achieve with it. Do you want to increase brand awareness? Drive traffic to your website? Generate leads? Convert customers?
Whatever your goal may be, make sure it's specific, measurable, achievable, relevant, and time-bound (SMART).
2. Research Your Audience
Once you know your goals, you need to understand who your target audience is. Who are you trying to reach with your social media marketing? What are their demographics? What are their interests?
You can use tools like Facebook Insights and Twitter Analytics to get a better understanding of your audience.
3. Choose the Right Platforms
Not all social media platforms are created equal. Some platforms are better suited for certain goals than others. For example, if you want to increase brand awareness, you'll want to be active on a platform like Instagram which has high engagement rates. If you want to drive traffic to your website, you'll want to focus on platforms like Twitter and LinkedIn that allow you to share links.
4. Create Valuable Content
Once you know which platforms you're going to be active on, it's time to start creating content. But not just any content – your content needs to be valuable and relevant to your audience.
Think about what kinds of posts would be most helpful or interesting to them. How can you solve their problems? What kind of information would they find valuable?
5. Promote Your Content
Just because you create great content doesn't mean people will see it. You need to promote your content on a regular basis if you want it to be seen by your target audience.
There are a few ways you can promote your content, such as:
Sharing it on social media
Emailing it to your list
Paying to promote it on social media
6. Engage With Your Audience
It's not enough to just share your own content – you also need to engage with other people's content. When you comment on and share other people's posts, you'll get more visibility for your own content, and you'll build relationships with other people in your industry.
7. Analyze Your Results
Last but not least, don't forget to analyze your results on a regular basis. What's working? What's not working? Which goals are you achieving? Which ones aren't you achieving?
You can use tools like Google Analytics and Facebook Insights to track your progress and see what's working. Research on the top influencer marketing tools in 2022. 
By following these tips, you'll be well on your way to creating a social media marketing strategy that works for your business.
Social Media Marketing Strategy to Grow Business
As a business owner, you can no longer ignore the power of social media. But with so many platforms and options, it can be tough to know where to start. The key is to create a social media marketing strategy that works for your business. Here are some tips:
Figure out which platforms make the most sense for your business. There's no need to be on every single platform out there. Choose the ones that will reach your target audience.
Create compelling content. Your social media posts should be interesting and engaging. Offer something valuable to your followers, such as helpful tips, exclusive deals, or behind-the-scenes looks at your business.
Be active and responsive. Social media is all about two-way communication. Make sure you're regularly checking your messages and responding to comments and questions.
Use paid advertising. Paid ads on social media can be a great way to reach more people with your message. Just make sure you're targeting your ads correctly so you don't waste money on impressions that won't convert into customers.
Measure your results. Keep track of your social media metrics to see what's working and what isn't. Adjust your strategy as needed to keep growing your business.
By following these tips, you can create a social media marketing strategy that will help you reach more customers and grow your business.
Social Listening as a Part of Media Marketing Strategy
There's no doubt that social media is a powerful marketing tool. It allows businesses to connect with customers and prospects in real-time, and build relationships that wouldn't be possible otherwise.
But as any experienced marketer will tell you, social media is also a two-way street. In order to be successful on social media, you need to be listening to what your customers and prospects are saying about your brand, your industry, and your competitors.
This is where social listening comes in. Social listening is the process of monitoring social media for mentions of your brand, your products, your competitors, and any other topics that are relevant to your business.
It's an essential part of any social media strategy, and it's something that every business should be doing.
The Bottom Line
Now that you know the basics of social media marketing, it's time to start putting together your own strategy. Keep in mind that your goals, target audience, and budget will all play a role in shaping your strategy.
Start by brainstorming some ideas for how you can use social media to achieve your business goals. Once you have a few ideas, research which platforms would be most effective for reaching your target audience. Finally, create a budget and timeline for your social media marketing campaign.
With a solid plan in place, you'll be well on your way to harnessing the power of social media to reach new heights for your business. Thanks for reading!
Learn more about Social Media and read How To Harness The Power Of Social Media For Marketing.