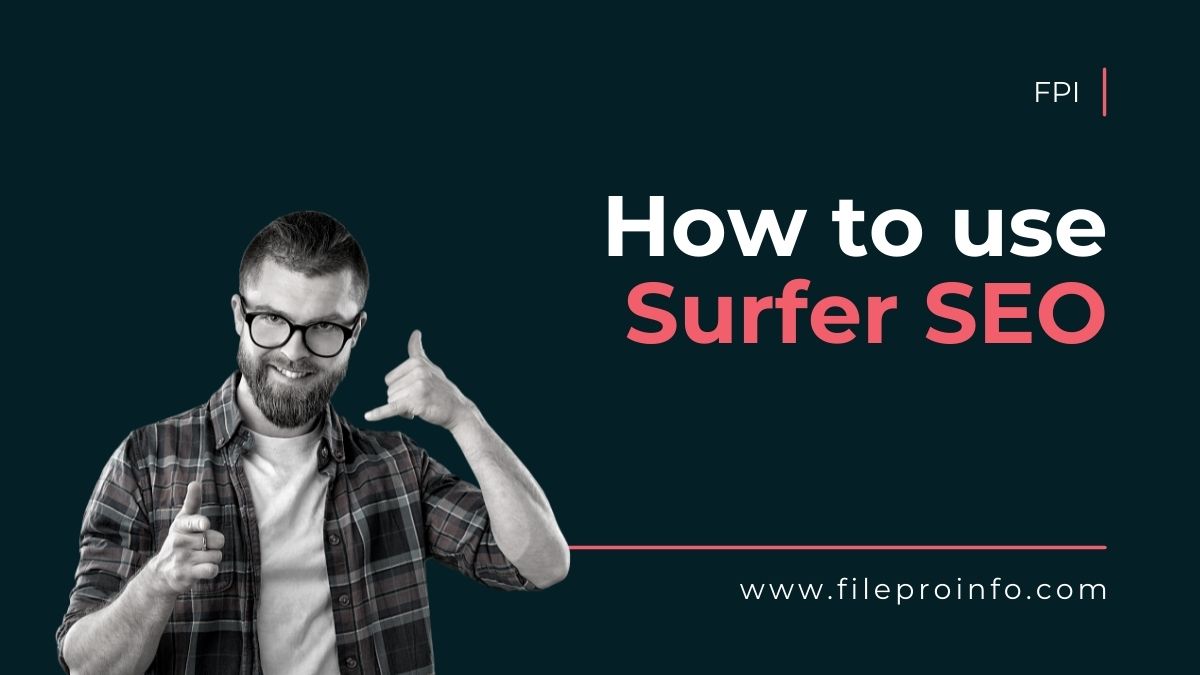 Marketers can choose to do on-page SEO in one of two ways: to do it themselves and create awesome content from scratch or utilize tools to speed up the process.
Let's look at Surfer SEO in more detail and give you step-by-step guidance on utilizing the tool to create high-quality content, improve your content score, and rank higher for your selected keywords.
Get Your Content Briefs Automated
Surfer's content editor allows you to generate instructions for your copywriter that contain all of your specifications, such as keyword suggestions, themes, and average word count.
Surfer's keyword research tool and location
When using Surfer, you should always begin with the main keyword and a location. The goal term in this example is "best beef burgers," and the locale is the United States. You may also enable NLP Analysis to get additional phrases and word ideas from the Google API.
SERP analyzer tool
Next, you need to choose the top-ranking pages you want to compare them to. Pages to include content structure, terminology to use, subject and questions to answer, and notes are the five components of the customization panel.
Pages to include
Surfer SEO scans the top five pages by default. Your benchmarks are the five top pages. Choose URLs that are natural competitors to your website.
Allow the Surfer to decide the number of words
Surfer SEO will automatically suggest a word count depending on your competition, but you may change it if you wish.
Since Surfer SEO evaluates phrase and keyword density depending on content length, be careful while changing it!
Make use of the suggested phrases
Surfer reverse-engineers the top words and phrases you should include in your article using its algorithms. To prevent under- or over-optimization, choose "Show range of usage for all phrases." Surfer also looks for the exact keywords and phrases related to your website on the top-performing sites.
Secondary keywords
Use secondary keywords in your headers or, at the very least, mention them in your body content. Excessive use of secondary keywords that simultaneously include your primary target keyword should be avoided. It might be seen as keyword stuffing and over-optimization.
Respond to people's questions
You can find repurposed "people also ask" questions under "Topics and questions to answer." Create an outline or brief for your writer using these questions; these are the questions they'll strive to address when composing your content. You can also create a FAQ section.
Make a list of everything you'll need
In the "Notes" box, you may put anything extra you'd want your copywriter to know when writing.
This also allows you to gather all of the information in one location instead of distributing it over numerous communication channels such as emails, chat, and Trello boards.
Publish your content
It's time to post your material and track the outcomes after you've finished it.
After a week or two, check your progress with a rank tracker or Google Search Console to see which phrases you currently rank for.
Look for keywords where you're on the verge of breaking into the top ten, then conduct audits in the SERP Analyzer to gain tips on how to enhance your content as time goes on.
Learn more from SEO and read 8 Quick SEO Wins For Your Brand New Website.