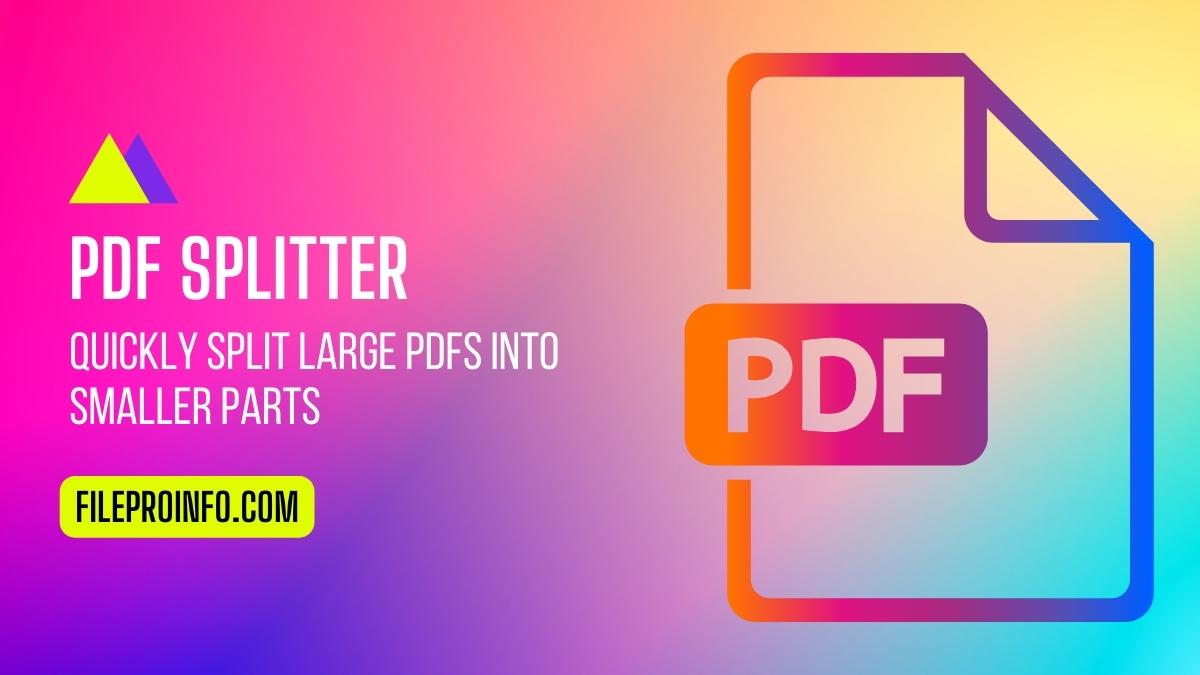 PDF is a file format created by Adobe Systems Inc. in 1993. PDF stands for Portable Document Format and refers to the document's ability to be easily shared across different platforms and devices. The PDF format is used to create electronic documents that can be opened and read on different types of devices, including computers, phones, and tablets. PDF files can be created from nearly any application that can print, including word processors, spreadsheets, and presentation software.
Reasons to Use a PDF Splitter
PDFs are a common way of exchanging files between people because they are generally easy to open and view. However, sometimes a PDF file can be too large to send as an email attachment or to store on a device. In these cases, it is useful to split the PDF into smaller parts. There are many reasons to use a PDF splitter. Some of the most common reasons include:
To send a large PDF as an email attachment: If a PDF is too large to send as an email attachment, splitting it into smaller parts will make it easier to send.
To save space on devices: A large PDF can take up a lot of space on devices such as phones and laptops. Splitting the PDF into smaller parts can free up space for other files.
How To Split A PDF
PDF files can be difficult to manage, especially when they are large. However, with FileProInfo, you can easily split a PDF online. FileProInfo is a free online tool that allows you to split PDF file online into smaller files. You can also merge PDFs and extract pages from PDFs.
To use the PDF splitter, simply upload the file to the FileProInfo website and select the pages that you want to split the file into. You can also choose to merge multiple PDF files or extract pages from a single PDF file. The files will be automatically converted and downloaded after splitting or merging.
Conclusion
In conclusion, with PDF Splitter you can quickly and easily split large PDFs into smaller parts. This is a great tool for anyone who needs to break up a large document, or for anyone who wants to send a smaller file. So if you're looking for an easy way to get the job done, FileProInfo PDF Splitter is the tool for you.